Abbott-O-Meter
End CSCOPE and don't allow federal "common core" academic standards in Texas
"And as governor, I will drive a stake through the heart of CSCOPE and will never allow common core in Texas." CSCOPE, developed by state-funded Education Service Centers, offered school districts curriculum tools, including classroom lesson plans, aligned with revised state academic standards. Critics said the material included inappropriate directives.
Updates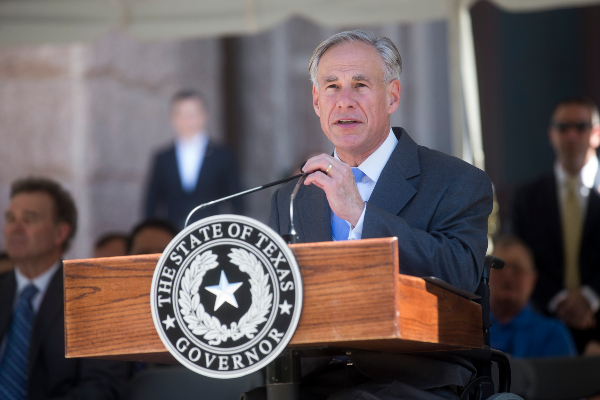 STALLED: Abbott's vow to drive stake through CSCOPE, banish common core
Accepting his party's 2014 gubernatorial nomination, Greg Abbott vowed to kill an educational resource that had already been stilled. Abbott also promised to stop Texas from embracing core academic standards taken up in other states but already curbed under a Texas law.
Abbott told delegates: "I will drive a stake through the heart of CSCOPE and will never allow common core in Texas."
Four years later, we checked for progress on this promise on the Abbott-O-Meter, the PolitiFact Texas tool for gauging the Republican leader's record. We found that little happened to further leash either initiative through Abbott's first few years as governor.
Let's cover what's happened to CSCOPE, then turn to common core, which refers to detailed national curriculum standards that were developed by multiple states together--though not the federal government.
CSCOPE lesson plans no longer posted as of summer 2013
CSCOPE, a curriculum management plan, was developed by state-funded regional Education Service Centers and rolled out in 2010 to give interested school districts curriculum tools, including sample lesson plans, aligned with the state's academic standards.
More than 800 of the state's 1,000-plus districts subsequently took advantage.
But in 2012-13, CSCOPE handouts and sample lessons proved a lightning rod for critics, touching off, the Texas Observer noted, charges of Marxist, progressive, liberal, socialist, globalist, environmentalist, anti-American, anti-Christian, Muslim and Mexican indoctrination.
Ruling Republicans noticed and in May 2013, then-state Sen. Dan Patrick of Houston, the future lieutenant governor who then chaired the Senate Education Committee, announced the service centers had agreed to yank the offending CSCOPE lesson plans from the web.
"The era of CSCOPE lesson plans has come to an end," Patrick said.
At the time, Abbott thanked people for stopping CSCOPE in a Facebook post: "CSCOPE has been defeated with your help. Texas parents and conservatives played a vital role in this victory."
There were a couple of additional turns, we learned, including a rapid move by educators to keep a circumscribed curriculum management system available to districts.
Also in 2013, lawmakers advanced a Patrick-authored measure requiring any curriculum management system to be reviewed by the State Board of Education rather than devised and vended by a service center; then-Gov. Rick Perry signed Senate Bill 1406 into law in June 2013. Perry also inked into law SB 1474 requiring districts adopting a curriculum management system to consult with staff members and the public before doing so.
We drew perspective on what happened next from Barry Haenisch of the Texas Association of Community Schools, which says it represents more than 900 districts enrolling up to 12,000 students each. By phone, Haenisch said that CSCOPE had its rough spots but also proved useful, especially to districts lacking local resources to develop their own guidance on ways to help children fulfill expectations.
After the 2013 actions, Haenisch said, a service center started selling districts another curriculum-focused product, the TEKS Resource System; the Texas Essential Knowledge and Skills are state standards for what students should know and be able to do.
The system isn't identical to CSCOPE, the association's Crystal Dockery told us by phone; it doesn't offer sample lesson plans--a distinction confirmed in emails we fielded in reply from Lauren Callahan of the Texas Education Agency and Whitney Broughton of the Region 13 Education Service Center, the Austin-based fiscal agent for the system--which had 856 participating districts in summer 2018, Broughton told us.
Broughton specified, however, that CSCOPE no longer exists; that effort was dissolved on May 24, 2013 with all related materials placed in the public domain, Broughton said.
Abbott declared his candidacy for governor on July 14, 2013.
We elicited another perspective on CSCOPE's demise from Thomas Ratliff, a former Republican member of the state education board. The acronym is dead, Ratliff said by phone, but Abbott "in no way killed the actual tools that teachers are using today."
Common core outlawed but elements of state guidelines may be similar
We also asked Callahan about the presence of "common core" standards in Texas. Callahan pointed out another measure signed into law by Perry in 2013.
House Bill 462 tweaked the State Board of Education's duty to determine what students are expected to learn--the state's Essential Knowledge & Skills--by barring the board from adopting "common core state standards" as part of that. Also, the measure forbade a school district from using common core standards and it said no district or charter school can be required to "offer any aspect of a common core state standards curriculum."
So common core was legally out of bounds in Texas before Abbott succeeded Perry.
Still, Abbott called in a February 2015 speech to legislators to say "no to common core in classrooms in Texas. We can bring out the best in all of our teachers by getting rid of these one-size-fits-all mandates," Abbott said, "and trusting our teachers to truly educate the students in the classroom."
We didn't spot a fresh limit making it into law. After the session, though, Abbott vetoed $193,000 in budgeted funds that would have paid for the state's share of the costs of the nonpartisan Atlanta-based Southern Regional Education Board, which says it works with states to improve public education.
In his veto message, Abbott said the board "supports the national Common Core curriculum effort. The federal government should not determíne what ís taught in Texas classrooms, and Texas taxpayer dollars should not be used to finance the promotion of Common Core."
As of July 2018, Texas remained a non-paying member of the board, Callahan told us.
We also inquired into whether the state's TEKS reflects common core principles or language despite the law. That'd seem a possibility given similar foci on student achievement.
The Texas Education Agency doesn't compare common core and TEKS, Callahan replied, "because we update our standards independent of common core. That said, it is reasonable to expect that there would be some amount of overlap given that students are expected to demonstrate proficiency in the same types of knowledge and skills regardless of what standards are being used."
Abbott didn't reply to our queries about his carrying out this vow.
We rate progress on this previously unrated Abbott promise STALLED.
---
STALLED — There is no movement on the promise, perhaps because of limitations on money, opposition from lawmakers or a shift in priorities.
Sources:
Website, "Common Core State Standards Initiative," "Myths vs. Facts," National Governors Association Center for Best Practices and the Council of Chief State School Officers, undated (accessed July 11, 2018)
Greg Abbott Facebook post, May 20, 2013 (accessed Aug. 18, 2017)
News story, "New curriculum system CSCOPE to bring big changes to schools in Lubbock, across state," Lubbock Avalanche-Journal, Aug. 15, 2010
Phone interview, Thomas Ratliff, lobbyist, June 19, 2018
Phone interview, Barry Haenisch, executive director, Crystal Dockery, deputy executive director, Texas Association of Community Schools, June 20, 2018
Legislation, Senate Bill 1406, "Actions," "Author's Statement of Intent," Senate Research Center, July 19, 2013 (Texas Legislature Online website)
Web page, "CSCOPE Review," Texas Education Agency, undated (accessed Aug. 18, 2017)
News blog post, "CSCOPE lesson plans to end;oversight bill still alive," Houston Chronicle, May 20, 2013
Stories, Texas Observer, "For Tea Party, CSCOPE Stands for Winning," May 20, 2013; "The Great CSCOPE Panic Goes Out with a Whimper," Feb. 25, 2014
News story, "Liberal bias in Texas classroom lessons? Not so much, review finds," Austin American-Statesman, Feb. 22, 2014
News story, "In Launching Bid for Governor, Abbott Says He's Ready to Fight," Texas Tribune, July 14, 2013
News story, "Incumbent faces two challengers," The Dallas Morning News, Jan. 28, 2018 (Nexis database search)
Emails, Lauren Callahan, media relations and social media manager, Texas Education Agency, Jan. 20, 2017 and July 2 and 13, 2018
Emails, Whitney Broughton, chief information officer, Texas System of Education Service Centers, July 11, 2018
Legislation, House Bill 462, "Actions," Senate Bill 1474, "Actions," 2013 regular legislative session, Texas Legislature Online (accessed July 11, 2018)
Veto proclamation from Gov. Greg Abbott, House Bill 1, June 20, 2015