Resetting the Truth-o-Meter to account for inflation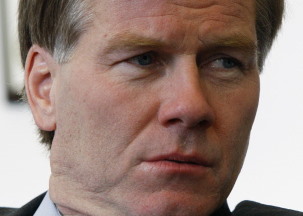 On Feb. 24, PolitiFact Virginia rated as True a statement by Gov. Bob McDonnell that public education funding over the last decade grew six times faster than enrollment. We based that ruling on raw state budget and K-12 enrollment numbers.

Subsequently, several readers pointed out that we did not factor in inflation. They were right; inflation accounted for most of the imbalance between increases in education and gains in enrollment. So we are changing our rating to Half True because while there is some validity to McDonnell's claim, his numbers are out of context.

The governor was correct in saying that state funding was $4.01 billion in the 2002 fiscal year and is slated to be $5.47 billion in the 2012 fiscal year, an increase of 36.2 percent.

Enrollment grew from 1,147,673 in the fall of 2001 (which is in the 2002 fiscal year) to a projected level of 1,220,523 in the fall of 2011. That's an increase of 6.3 percent. So education spending grew 36.2 percent while student numbers grew 6.3 percent, making the spending increase just shy of six times larger than the enrollment increase.

When your stir in the 22.5 percent rise in the national consumer price index over the last decade, you end up with a 13.7 percent inflation-adjusted increase to education spending. That's slightly more than double the rate of enrollment growth. You get a similar result when consider the 23 percent inflation rate over the decade in Southern states, where the Bureau of Labor Statistics includes Virginia in its regional calculations.

Charles Pyle, director of communications for the Virginia Department of Education, said much of the money was needed to pay for Standards of Learning mandates the state set for public schools, including an algebra readiness initiative and early-reading program.

When you consider inflation over the last decade -- which the governor did not -- new spending slightly more doubled growth in enrollment. Much of that increase came from new Standards of Learning requirements that McDonnell strongly supported as a legislator.

This led us to set a Half True rating for the governor's claim.

At PolitiFact we are committed to correcting our mistakes. In this case we did not consider the impact of inflation, which is a critical component claim comparing current spending with past or future figures. We invite you to e-mail us at [email protected] to offer your comments and suggestions.