Stand up for the facts!
Our only agenda is to publish the truth so you can be an informed participant in democracy.
We need your help.
I would like to contribute
The Jan. 6 committee's planned subpoena of Donald Trump: What does it mean?
If Your Time is short
• Roughly one of every four presidents in U.S. history, either during or after their presidency, have faced subpoenas from Congress or testified in a court case.
• Presidents and former presidents have responded to congressional requests to testify in various ways, sometimes fighting them, sometimes partially cooperating, and sometimes testifying voluntarily.
• The Jan. 6 committee's recent subpoena of former President Donald Trump is probably on solid legal ground, experts say. But Trump's best option to avoid testifying is to hope that Republicans win a House majority in November and shut down the committee, which would render the subpoena moot.
The U.S. House Jan. 6 committee's unanimous decision to subpoena former President Donald Trump is unusual. But presidential subpoenas are not unprecedented — and the outcomes of prior clashes between the executive and legislative branches provide some context for the tensions surrounding the committee's Oct. 13 decision.
The subpoena noted that 30 witnesses had cited the Fifth Amendment in declining to testify, leaving Trump as one of the panel's few remaining options for fully understanding the events of Jan. 6, 2021, when pro-Trump rioters stormed the U.S. Capitol as the electoral votes for the 2020 presidential election were being formally counted.
"We are obligated to seek answers directly from the man who set this all in motion," said Rep. Liz Cheney, R-Wyo., the panel's vice chair. "And every American is entitled to those answers, so we can act now to protect our republic."
Which presidents have faced congressional requests for testimony?
Roughly one of every four presidents in U.S. history have faced subpoenas from Congress or testified in a court case, during or after their presidency.
Presidents and former presidents have responded to these requests in various ways, sometimes fighting them, sometimes partially cooperating and sometimes testifying voluntarily.
• Thomas Jefferson. Congress sought documents and testimony from Jefferson in the treason trial of Aaron Burr, who had served as Jefferson's vice president. Jefferson complied with some of the document requests but would not testify, and the resulting Supreme Court case gave birth to the legal notion of executive privilege, which protects internal executive deliberations from public disclosure.
• John Quincy Adams, John Tyler, and James K. Polk. As part of a probe into suspected spending irregularities by Daniel Webster during his tenure as secretary of state, Polk, the sitting president, declined to provide all of what Congress had requested, to avoid intruding on his predecessors' privacy. Adams and Tyler, both out of office by then, were subpoenaed to fill in some of the gaps in information. Tyler agreed to testify; Adams submitted a deposition.
• Abraham Lincoln. During the Civil War, the House Judiciary Committee was investigating a message that had been leaked to the press. Lincoln decided to testify voluntarily to the committee.
• Theodore Roosevelt. As a former president, Roosevelt voluntarily testified twice before Congress, once about a business deal that involved U.S. Steel and once about donations to his presidential campaign.
• Harry Truman. Shortly after he left office in 1953, Truman dodged a subpoena from the House Un-American Activities Committee, which was investigating Communist Party influence in government, including an allegation that Truman had unknowingly appointed a Russian spy to a federal position. Truman argued that his former status as president meant he was immune from the subpoena, although he did subsequently appear on national television denying the charge.
• Richard Nixon. During the Watergate investigation, Nixon sought to block a congressional subpoena for records, including Oval Office recordings. Among other things, Nixon cited Truman's actions to justify his lack of cooperation with Congress. However, the Supreme Court rejected Nixon's claims of executive privilege, writing, "The president's generalized assertion of privilege must yield to the demonstrated, specific need for evidence in a pending criminal trial and the fundamental demands of due process of law in the fair administration of criminal justice." Within weeks, facing an impeachment vote in the House, Nixon resigned.
• Gerald Ford. Ford voluntarily testified before a House committee that was investigating his pardon of Nixon for Watergate-related crimes.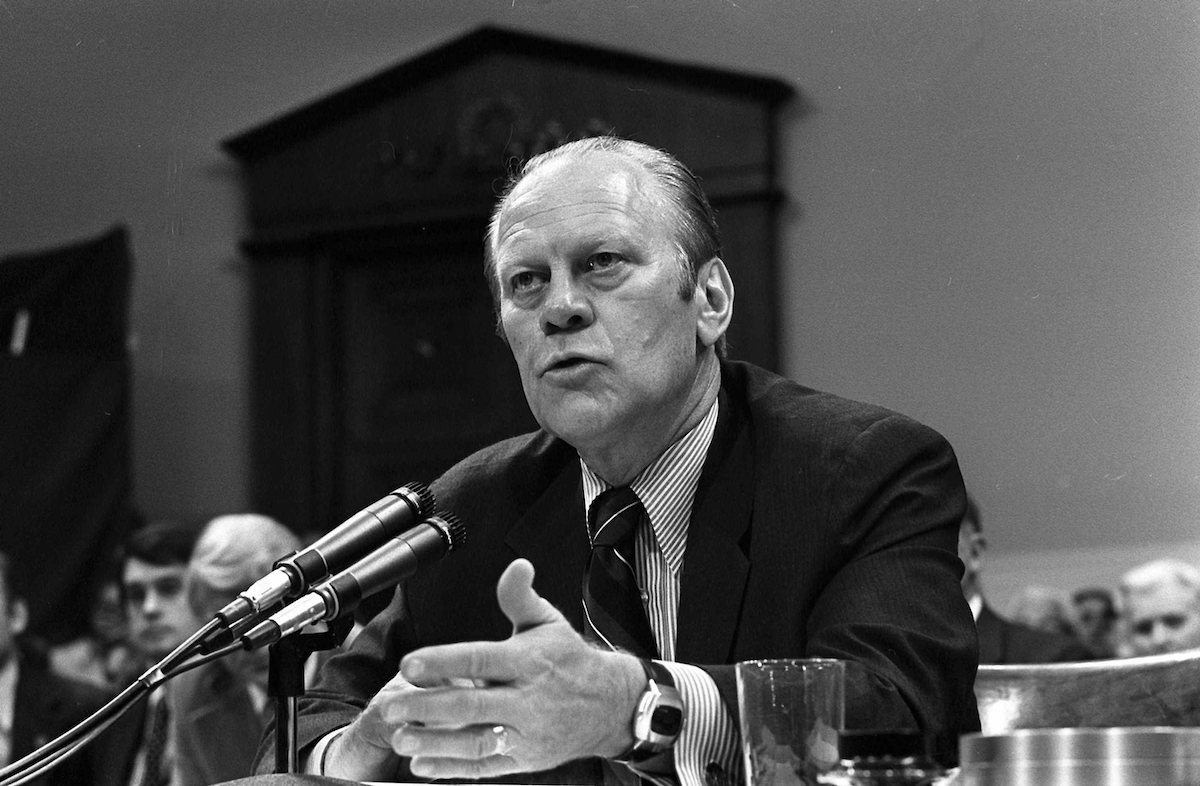 President Gerald Ford testifies Oct. 18, 1974 about his pardon of former President Richard M. Nixon before the House Judiciary subcommittee on criminal justice on Capitol Hill. (AP)
Other presidents have faced subpoenas in civil or criminal cases, rather than from Congress. For instance, Bill Clinton had to answer questions about a sexual harrassment lawsuit filed by Paula Jones, after the Supreme Court ruled that his status as president did not shield him from questioning in the case.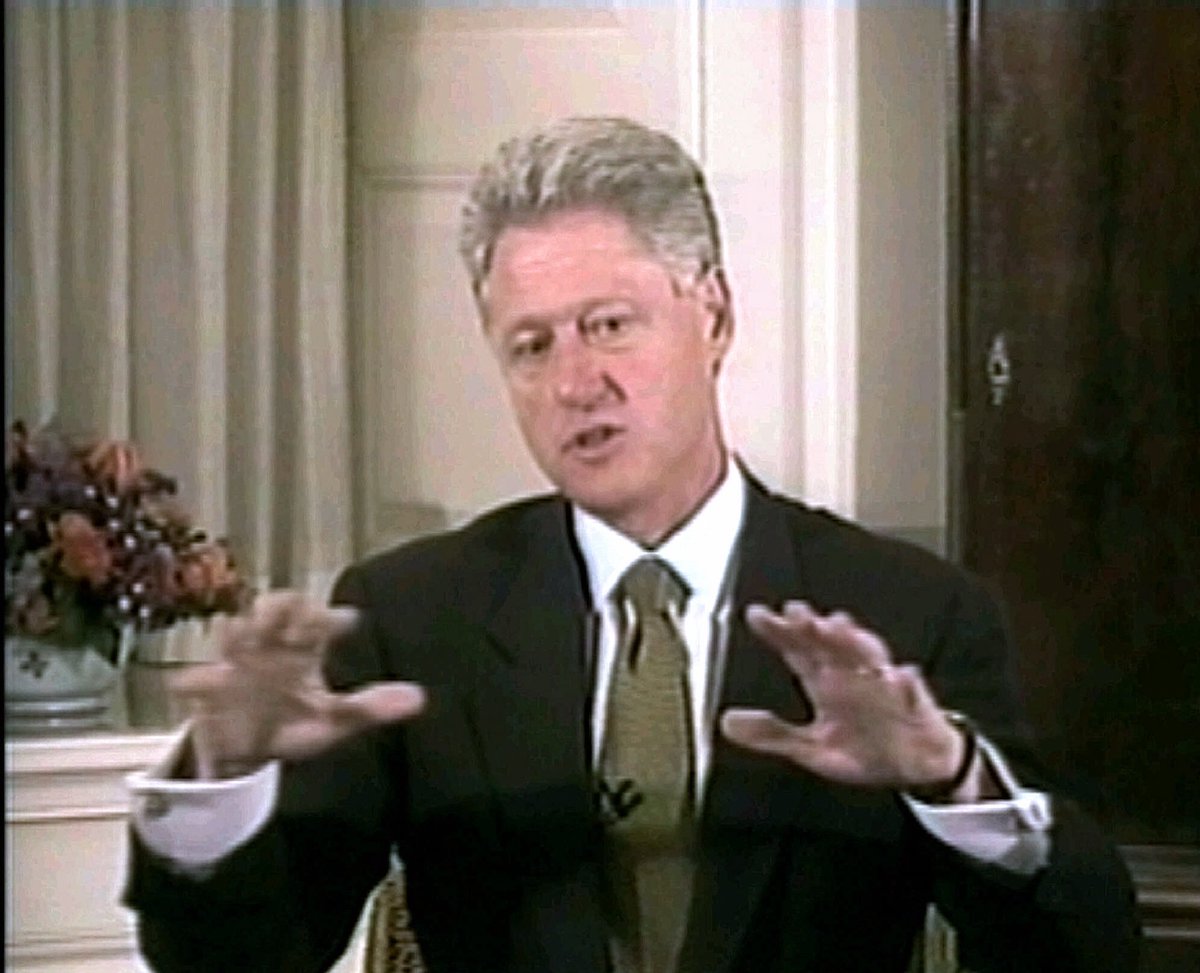 Trump's legal battles over testifying
Both during and after his tenure as president, Trump has fought congressional efforts to subpoena him or his documents.
One legal case addressing this issue is Trump v. Mazars, in which House committees sought from Trump's accounting firm certain financial information about him and other family members.
In July 2020, the Supreme Court ruled that the accounting firm had to turn over the documents, though it remanded the case back to the lower courts to determine the specific limits on the firm's obligations. Seven justices signed on to the ruling, while Justice Clarence Thomas concurred and Justice Samuel Alito dissented.
The justices drew a distinction between information that would involve executive privilege and information that would not, noting that what was being sought from the accounting firm was personal and not subject to executive privilege.
"We decline to transplant that protection root and branch to cases involving nonprivileged, private information, which by definition does not implicate sensitive Executive Branch deliberations," the majority wrote.
Another case on this point is Trump v. Thompson, in which Trump argued that the Jan. 6 committee had no right to demand records related to that day's events.
In December 2021, a three-judge panel of the D.C. Circuit Court of Appeals ruled that both branches of Congress "agree that there is a unique legislative need for these documents" and that they were relevant to the committee's work involving an attack that threatened the peaceful transfer of power. The judges wrote:
"We do not come to that conclusion lightly. The confidentiality of presidential communications is critical to the effective functioning of the presidency for the reasons that former President Trump presses, and his effort to vindicate that interest is itself a right of constitutional import. But our Constitution divides, checks, and balances power to preserve democracy and to ensure liberty. For that reason, the executive privilege for presidential communications is a qualified one that Mr. Trump agrees must give way when necessary to protect overriding interests. The President and the Legislative Branch have shown a national interest in and pressing need for the prompt disclosure of these documents."
In February 2022, the Supreme Court declined to hear an appeal by Trump, effectively ending the case.
These two cases suggest Trump would be on weak legal ground in opposing the subpoena, said James Robenalt, a lawyer at the firm Thompson Hine and an expert in separation of powers issues, including Watergate.
"In a congressional proceeding, the information must be tightly tied to a legislative purpose and it must overcome 'the greatest protection' afforded both executive privilege and attorney-client privilege," Robenalt said. "I think the committee has done enough to overcome that 'greatest protection' — they have shown Trump was at the center of the insurrection; that all the critical witnesses are refusing to testify, leaving an absence of alternatives; and that his testimony is critical to their legislative purpose."
However, the Supreme Court, which now includes a different mix of justices, might rule differently than it did in 2020.
Still, Congress' ability to enforce a subpoena is limited. To prosecute contempt of Congress, it would have to request the Justice Department to act. Such prosecutions have been rare in recent decades.
The most recent example is the prosecution of Trump ally Steve Bannon for not complying with a subpoena from the Jan. 6 committee. Bannon was convicted in July. He awaits sentencing on charges that could bring up to a year in jail for each of two counts.
Legal experts say Trump's best option is probably to run out the clock. Analysts say there's a good chance the Democrats won't control the House starting in January 2023, and if the Republicans take control of the chamber, it is widely assumed that they will shut down the Jan. 6 committee, which would render the subpoena moot.
"Eventually, Trump would likely lose a challenge to the subpoena," tweeted Steve Vladeck, a University of Texas law professor. "But it's hard to see how the judicial process runs its course between now and 1/3/23. So the likelihood of Trump ever having to comply depends almost entirely on whether the Democrats maintain control of the House."
Justia, Trump v. Mazars USA, accessed Oct. 14, 2022
SCOTUSBlog, Trump v. Thompson, accessed Oct. 14, 2022
U.S. Court of Appeals for the D.C. Circuit, ruling in Trump v. Thompson, Dec. 9, 2021
Steve Vladeck, tweet, Oct. 13, 2022
Congressional Research Service, "Congress's Contempt Power and the Enforcement of Congressional Subpoenas: Law, History, Practice, and Procedure," May 12, 2017
Lawfare, "Parties Reach Agreement in Mazars Case," Sept. 19, 2022
CBS News, "Steve Bannon guilty of criminal contempt of Congress," July 22, 2022
CBS News, "Trump wouldn't be first former president subpoenaed by Congress," Oct. 13, 2022
Washington Post, "The presidents and ex-presidents subpoenaed before Trump," Oct. 13, 2022
Washington Post, "U.S. appeals court upholds release of Trump financial records to House," July 8, 2022
Washington Post, "What does a Jan. 6 committee subpoena mean for Donald Trump?" Oct. 14, 2022
NBC News, "When presidents have been subpoenaed, here's what they've done," May 2, 2018
NPR, "The Jan. 6 committee votes unanimously to subpoena Trump," Oct. 13, 2022
Email interview with James Robenalt, lawyer at the firm Thompson Hine and an expert in separation of powers issues, Oct. 13-14, 2022
Browse the Truth-O-Meter
More by Louis Jacobson