Facts are under assault in 2020.
We can't fight back misinformation about the election and COVID-19 without you. Support trusted, factual information with a tax deductible contribution to PolitiFact
I would like to contribute
Members of Congress did not have three days to read the bill "when the stimulus was rushed into law."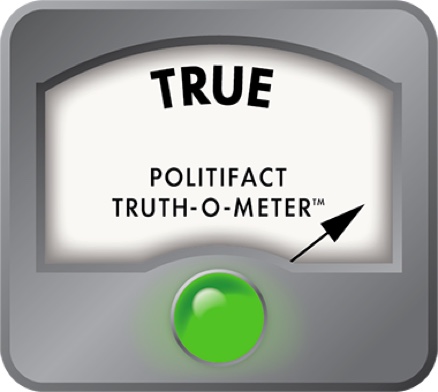 John Boehner says stimulus bill was 'rushed' to passage
"There's a third thing we need to do to help our economy, and that's change Congress itself," Boehner said. "The American people are in charge of this country, and they deserve a Congress that acts like it. Americans should have three days to read all bills before Congress votes on them – something they didn't get when the 'stimulus' was rushed into law. We should put an end to so-called 'comprehensive' bills that make it easy to hide wasteful spending projects and job-killing policies. Bills should be written by legislators in committee in plain public view – not written in the Speaker's office, behind closed doors."
We wanted to see whether Boehner was right that lawmakers or the public didn't get three days to pore over the stimulus prior to passage.
The bill in question is the American Recovery and Reinvestment Act, or H.R. 1. We should first point out that the bill went through more than one iteration, and Boehner didn't specify which one he meant. The bill was first passed by the House, then passed by the Senate with amendments, then went to a joint House-Senate conference committee to iron out differences. Then the final bill was passed in turn by the House and the Senate before going to President Barack Obama for his signature.
At this point, the bill went to the Senate. It was officially transmitted to the Senate on Jan. 29, and on Feb. 2, the Senate officially took up its own version along with a slew of amendments, and they were under consideration from Feb. 2 until Feb. 7. However, as this was going on, a bipartisan group of moderate senators, led by Sen. Olympia Snowe, R-Maine, and Sen. Ben Nelson, D-Neb., was trying to craft a scaled-down version of the bill that could win the support of the required 60 Senators.
Because the versions passed in each chamber were different, leaders in the two chambers quickly established a conference committee -- a panel of House and Senate members charged with hammering out a compromise. This conference committee officially filed its new bill at 10:25 p.m. on Feb. 12.
To summarize: The first version clearly passed the House less than three days after it was introduced, while the centrist compromise version passed the Senate roughly three days after it was formally introduced. Meanwhile, both chambers passed the conference report -- the final version that became law -- within 24 hours of the bill's filing. So in all except cases except the main Senate vote, it's clear Boehner is correct. And in the case of the Senate version, he's cutting it close because it was right at three days. All in all, that's strong support for his claim, so we rate it True.
THOMAS
(searches on H.R. 1 for 111th Congress, first session)
U.S Senate,
roll call vote
on centrist amended version of stimulus, Feb. 10, 2010
U.S. House,
roll call vote
on conference report for stimulus, Feb. 13, 2010
U.S. Senate,
roll call vote
on conference report for stimulus, Feb. 13, 2010
New York Times, "House and Senate in Deal For $789 Billion Stimulus," Feb. 12, 2009 (accessed via Lexis-Nexis)
New York Times, "House and Senate in Deal For $789 Billion Stimulus," Feb. 11, 2009 (accessed via Lexis-Nexis)
New York Times, "By Narrow Margin, Economic Measure Clears Senate Hurdle," Feb. 10, 2010 (accessed via Lexis-Nexis)
Browse the Truth-O-Meter
More by Louis Jacobson
Support independent fact-checking.
Become a member!
In a world of wild talk and fake news, help us stand up for the facts.