Stand up for the facts!
Misinformation isn't going away just because it's a new year. Support trusted, factual information with a tax deductible contribution to PolitiFact.
I would like to contribute
On the success of "Cash for Clunkers"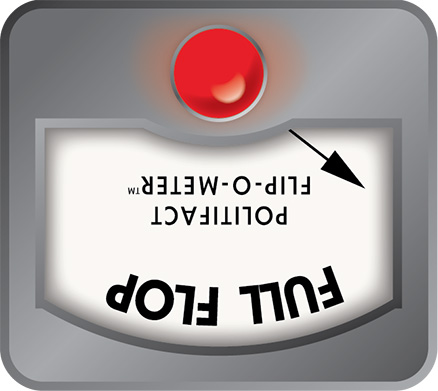 Car dealer Tom Ganley changes directions on auto sales subsidy program
Since her 2006 election to Congress, Copley Township Democratic Rep. Betty Sutton's signature achievement has been passage of legislation that established a temporary "Cash for Clunkers" subsidy for auto purchases.

The program devised by Sutton provided government rebates of up to $4,500 to buyers who traded in gas guzzlers for more fuel efficient models. The U.S. Department of Transportation says that over the weeks that program lasted in 2009, nearly 680,000 older vehicles were replaced. It says the nation's economy benefited immediately from this stimulus program, which caused a distinct upward movement in GDP and created or saved tens of thousands of jobs at a crucial time in the recovery process.

But the Republican candidate seeking Sutton's congressional seat – Brecksville auto dealer Tom Ganley – says the program was a clunker even though government records show it helped his dealerships sell 934 cars worth $20.6 million. In recent interviews, he has insisted the program sparked a temporary sales spike that was followed by a slowdown, and had negative long-term effects on the industry and used-car consumers who could have bought trade-ins that were destroyed under the program.

Ganley's views on the "Cash for Clunkers" program have evolved dramatically since he decided to run for Congress against Sutton. Ganley had nothing but praise for the program an August 2009 Time Warner Cable interview conducted while he was pursuing the GOP U.S. Senate nomination in Ohio that was ultimately won by Cincinnati's Rob Portman.

Ganley told "In the Spotlight" host Bob Conklin that he generally opposed government bailouts for business, but believed the "Cash for Clunkers" program "really worked."

"I don't think it is a double standard," he said. "Once again, the government was searching for ways to stimulate our economy and create jobs. And I'm sure your read the headlines just recently. General Motors is going to a second shift in Lordstown because of this. That creates jobs it also creates taxpayers. They are bringing back something close to 1,300 employees at Lordstown.. Those 1,300 people are going to begin to pay taxes. That's 1,300 jobs we've stimulated through the Cash for Clunkers. Plus, I have created jobs out of necessity in my stores now because of the large volume of folks coming in. We are bringing back people that we had laid off."

Nearly a year later, on August 18, 2010, he told The Plain Dealer that the government stimulus and "Cash for Clunkers" program "created work, not jobs." He said he would have voted against the program if he were in Congress, even though he's a car dealer.

"We had a tremendous spike up of business, and then a tremendous spike down," he said.  "Not one job did  it create."

Ganley spokeswoman Meghan Snyder noted that Conklin's interview was conducted several days before the "cash for clunkers" program expired. She said her boss was assessing a sales surge that halted almost immediately after the interview was conducted. Sales dropped dramatically when the program ended, she said, citing National Auto Dealers Association statistics that indicated 10.4 million new vehicles were sold in 2009, down 21.2 percent from 2008's 13.2 million. Furthermore, she said cars that could have been re-sold were deemed "clunkers," and destroyed, shrinking the inventory of low-priced used vehicles.

"In mid-August, there was confidence in the program's success, a notion that proved false when sales totals confirmed this program was an artificial surge and any temporary work was quickly eliminated," said  Snyder

Ganley clearly changed his tune. We rate his gymnastics to be a Full Flop.
August 16, 2009, The Plain Dealer, U.S. Rep. Betty Sutton finding success in Congress; Her 'cash for clunkers' idea a hit.

August 19, 2009 Tom Ganley interview on "In the Spotlight" with Bob Conklin, Time Warner Cable

December 2009, U.S. Department of Transportation report to Congress on the Consumer Assistance to Recycle and Save Act of 2009

April 26, 2010, The Plain Dealer, While touting their business records, Tom Ganley and Jim Renacci must also defend them.

August 18, 2010 Tom Ganley interview with The Plain Dealer

Email and interview with Ganley spokeswoman Meghan Snyder, September 19, 2010
Browse the Truth-O-Meter
More by Sabrina Eaton
Support independent fact-checking.
Become a member!
In a world of wild talk and fake news, help us stand up for the facts.