Get PolitiFact in your inbox.
The newly proposed House Republican budget "abolishes Medicare within 10 years."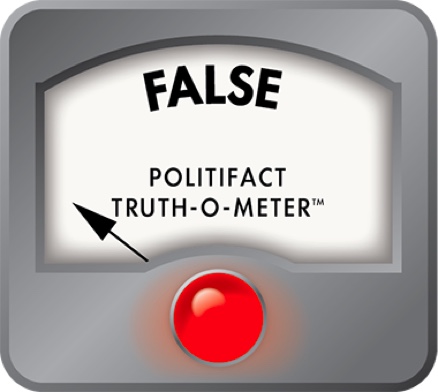 MoveOn.org says proposed House Republican budget abolishes Medicare in 10 years
Denunciation of the federal budget plan proposed by House Budget Committee Chairman Paul Ryan, R-Wis., was swift and spirited.

Former House Speaker Nancy Pelosi dismissed the plan, called "The Path to Prosperity," as a "path to poverty." Another House Democrat, Chris Van Hollen, bashed it as a "rigid ideological agenda on steroids."

Ryan's 10-year plan has plenty to get worked up about. It would slash spending and deficits by the trillions, repeal the health care reform law enacted under President Barack Obama, and take aim at two mainstays Ryan and others say are headed for bankruptcy: Medicaid and Medicare.

Seeking to mobilize opposition to the proposal, MoveOn.org seized on the plan's changes to Medicare, the government health insurance for people age 65 and over and for people under 65 with certain disabilities.

On April 6, 2011, the day after Ryan's plan was released, the left-leaning political advocacy group sent an e-mail to its members. The e-mail began with this assertion:

"Here's the most important thing you need to know about the Republicans' new budget plan: It abolishes Medicare within 10 years."

We wondered: Would Medicare, a 46-year-old program that just seven years ago was expanded under Republican President George W. Bush, really disappear?

As backup for its claim, MoveOn.org cited in the email a New York Times article that said the Republican budget plan would eventually privatize Medicare.

But the article said nothing about abolishing Medicare, so we asked MoveOn.org if it had any other evidence.

The group cited this sentence from the GOP plan:

"Starting in 2022, new Medicare beneficiaries will be enrolled in the same kind of health care program that members of Congress enjoy."

That sentence speaks of how new Medicare beneficiaries in 2022 will be treated, so it doesn't support the MoveOn.org claim that Medicare will be abolished.

But let's dig in a little to get an understanding of what the House Republicans propose for Medicare.

As it exists now, Medicare helps pay for doctor visits, inpatient and outpatient hospital care, other services and prescription drugs.

Under the GOP plan, people who turn 65 before 2022 would remain in traditional Medicare, according to an analysis by the nonpartisan Congressional Budget Office.

People who turn 65 after 2022, the CBO analysis said, would get a "premium support payment" from Medicare. They would use that money toward the cost of buying private health insurance.

One result, the CBO said, would be that future Medicare recipients "would pay more for their health care than they would pay under the current Medicare system."

Bottom line: Medicare would stay the same for people who turn 65 before 2022, but change -- significantly -- after that.

We checked with a variety of experts on the question of Medicare being abolished in 10 years.

They included two academics -- University of Minnesota health care finance professor Stephen Parente and health care economics professor Uwe Reinhardt of Princeton University; two liberal organizations -- the Center on Budget and Policy Priorities and Families USA, which says it advocates for "high-quality, affordable health care for all Americans"; and two think tanks, the conservative Heritage Foundation and the conservative-leaning American Enterprise Institute.

None of the six argued the House Republican plan "abolishes" Medicare. Families USA framed it more cautiously, saying the proposal would "end Medicare as we know it by 2022."

What does the Truth-O-Meter say?

MoveOn.org claimed that Ryan's budget plan "abolishes Medicare within 10 years." The group provided no evidence that backs the claim. To be sure, the plan would change Medicare, significantly, starting in 2022. But for those who turn 65 before then, there would be no changes at all, even after 2022. And for the others, Medicare would change -- dramatically -- but it would still exist.

MoveOn.org went too far with its claim. We rate it False.
U.S. House Budget Committee, "The Path to Prosperity" fiscal 2012 budget resolution, April 5, 2011

MoveOn.org, e-mail to members, April 6, 2011

Milwaukee Journal Sentinel, "Ryan plan would reshape federal government," April 5, 2011

YouTube.com, Americans United for Changevideo "The GOP, big insurance are after your Medicare," April 5, 2011

PolitiFact.com, "Americans United for Change says Eric Cantor wants to abolish Social Security and Medicare," April 1, 2011

Email interview, Georgetown University public policy professor and Heritage Foundation vice president for domestic and economic policy studies Stuart Butler, April 6, 2011

Email interview, University of Minnesota health care finance professor Stephen Parente, April 6, 2011

Email interview, Princeton University health care economics professor Uwe Reinhardt, April 6, 2011

Email interview, American Enterprise Institute health care policy fellow Tom Miller, April 6, 2011

Email interview, Paul Ryan spokesman Conor Sweeney, April 6, 2011

Email interview, MoveOn.org spokesman Douglas Gordon, April 6, 2011

New York Times, "A conservative vision with bipartisan risks," April 5, 2011

Congressional Budget Office, analysis of "The Path to Prosperity," April 5, 2011

U.S. Rep. Chris Van Hollen, news release, April 5, 2011

Time.com, Swampland blog, April 6, 2011

Families USA, news release, April 5, 2011

Center for Budget and Policy Priorities, article on Ryan budget proposal, April 7, 2011

Centers for Medicare and Medicaid Services website, Overview page

Medicare.gov, Medicare Benefits page
Browse the Truth-O-Meter
More by Tom Kertscher
Support independent fact-checking.
Become a member!
In a world of wild talk and fake news, help us stand up for the facts.