Get PolitiFact in your inbox.
Florida Democrats "put my Social Security number and my wife's Employment Identification Number in a mail piece."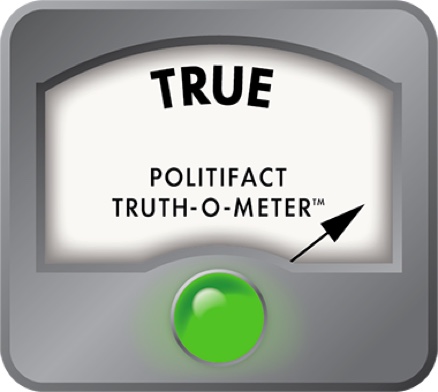 Allen West says Democrats distributed his Social Security number in mailers
Fox News nabbed an interview with Florida Republican U.S. Rep. Allen West a day after he fired off the angry and now infamous e-mail calling his South Florida colleague U.S. Rep. Debbie Wasserman Schultz "the most vile, unprofessional and despicable" member of the House.
West, a retired Army colonel and favorite of the tea party movement, sent the e-mail July 19, 2011, after Wasserman Schultz criticized him in a floor speech for supporting the GOP's "cut, cap, and balance" plan to sharply reduce spending and require a balanced budget amendment to the Constitution. That plan, Wasserman Schultz said, "would increase costs for Medicare beneficiaries, unbelievable from a member from South Florida."
Political blogs and talk shows got a lot of mileage out of West's subsequent outburst, in which he asserted Wasserman Schultz was "not a Lady."
But on July 20, West told a Fox reporter that Wasserman Schultz and other Democrats have been attacking him "for quite some time."
"She's not a victim," he said.
Here's the entire sound bite:
"This is something once again the Democrat Party (sic), when they put my Social Security number and my wife's Employment Identification Number in a mail piece, this has just been an ongoing thing. I've been called Uncle Tom, a sellout Oreo. It's not about Allen West. So once again, it's very interesting to me that we continually allow liberals to do whatever they want in attacking conservatives but all of a sudden, when a conservative stands up and says, 'Enough,' then people want to sit back especially liberals, want to play victim. She's not a victim. She's been attacking Allen West for quite some time."
West has been known to make some provocative statements, including saying he had a security clearance higher than the president, so we wondered if claims about Democrats distributing his personal information in mailers was true.
The blow-up started when the government hit West with a $11,081 tax lien in 2005. He paid it off a few months later, but the Florida Democratic Party feasted at the chance to highlight his financial problems in his 2010 race against incumbent U.S. Rep. Ron Klein.
The party crafted a mailer to Fort Lauderdale-area voters depicting a photo of an IRS document showing the tax lien. The Democrats redacted West's address and his wife's name but left visible his Social Security number and her Employer Identification Number (an Internal Revenue Service code used to identify West's wife's employer).
"I'm not yet sure the potential damage that might come to my wife and me, and it makes me sick to think of what could happen to my daughters," West said in a statement. "My entire family is at risk of identity theft."
According to POLITICO, the Democratic Party chastised West for his "paranoia" but said the party would pay for two years of identity theft monitoring as a result of the "oversight."
"After making every effort to remove all of Allen West's private information, unlike West who refuses to apologize to Florida's taxpayers for not paying his taxes and his bills, we apologize for the oversight of not redacting this information from the public record included in the mailer," spokesman Eric Jotkoff said in a statement.
West would proceed to defeat Klein in the general election, but not before using the Democrats' blunder to raise some money.
"Recently, incumbent Ron Klein's political cronies sent out a mailer revealing my Social Security Number. ... It makes you wonder what else Klein will do to me, or to you," West says in his video. "Join our cause today, and we can return character, honor and integrity to Congress."
We won't weigh in on that last part. But the mailer episode was well-documented by reporters, and the party admitted and apologized. We rate West's claim True.
"Allen West responds to Wasserman Schultz: You're not a victim," Real Clear Politics video, July 20, 2011
"Dems include West's social security number in flier, call it 'oversight'," Palm Beach Post, Sept. 22, 2010
"Allen West tirade: Wasserman Schultz "vile...despicable...not a Lady," POLITICO, July 19, 2011
"Fla. Dems reveal opponent's SSN," POLITICO, Sept. 20, 2010
"Allen West: Desperation," Allen West for Congress YouTube video
Allen West's PolitiFact file
Browse the Truth-O-Meter
More by Katie Sanders
Support independent fact-checking.
Become a member!
In a world of wild talk and fake news, help us stand up for the facts.