Stand up for the facts!
Our only agenda is to publish the truth so you can be an informed participant in democracy.
We need your help.
I would like to contribute
"There's no plan from Senate Democrats or the White House to replace the sequester."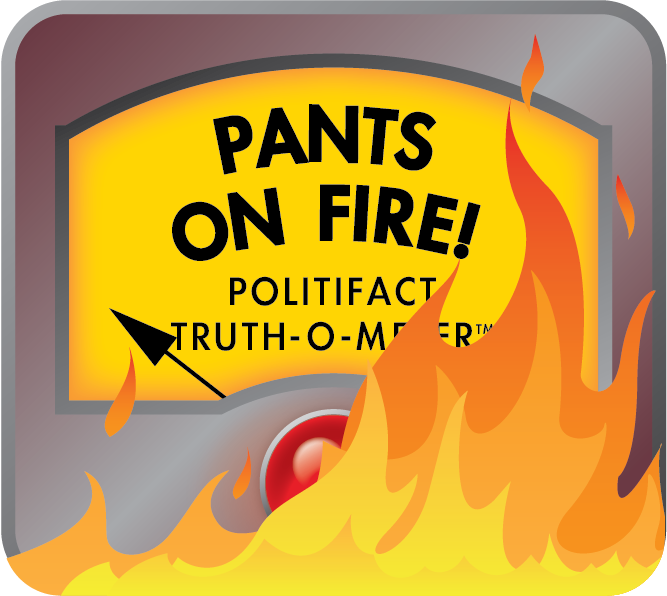 House Speaker John Boehner says Obama, Democrats have no plan to replace sequester
With no last-minute deal to avoid sequestration, the sweeping federal spending cuts have begun to take effect, and politicians have taken to the airwaves to explain where they stand.

House Speaker John Boehner appeared on Meet the Press on March 3, 2013, and told host David Gregory he and his fellow Republicans have done all they can to break the stalemate over deficit reduction. It's now up to President Barack Obama and the Democrats, Boehner said.

"We've known about this for 16 months. And yet even today, there's no plan from Senate Democrats or the White House to replace the sequester," he said. "And over the last 10 months, House Republicans have acted twice to replace the sequester."

No plan? That didn't sound quite right.

The White House plan

It didn't take us long to find the White House plan. We found it on the White House home page by clicking the prominent button that says "SEE THE PLAN." It leads to a page titled "A Balanced Plan to Avert the Sequester and Reduce the Deficit."

The plan cites deficit reduction of the past two years, which has included a $600 billion tax hike on wealthy households and $1.4 trillion in discretionary spending cuts. Going forward, Obama proposes $200 billion in reduced defense spending, new efficiencies in health care that would save another $400 billion, eliminating some agriculture subsidies and reforming the postal service, among other proposals. On the revenue side, the plan calls for closing tax loopholes and limiting deductions to 28 percent for the wealthiest Americans.

The White House says the new deficit reductions total $1.3 trillion on top of what's already been enacted.

Senate Democrats' plan

On Feb. 26, Maryland Sen. Barbara Mikulski introduced the American Family Economic Protection Act of 2013, which would cancel the $85.3 billion sequester and replace it over several years with a mix of spending cuts and tax increases.

The bill proposes to cut $27.5 billion from the defense budget and another $27.5 billion from agriculture funding. It would raise $55 billion in new revenue by implementing the "Buffett Rule" (which sets a minimum 30 percent tax rate on income above $1 million) and ending tax deductions for oil companies.

On Feb. 28, the Senate voted on a motion to cut off debate, which would have brought the bill up for a full vote, but the motion failed 51-49 on a largely partisan vote (60 votes were needed to end debate).

The explanation

With both of those "plans" easily found in official records and news reports, we asked Boehner's spokesman Brendan Buck how the speaker could claim that none exists.

"A plan must demonstrate it has the ability to pass a chamber of Congress to be worth anything. We've twice passed a plan. We're still waiting for the Senate to pass something, anything," Buck told PolitiFact in an email.

He's right that sequester replacement plans have twice passed the House, most recently in December 2012 by the previous Congress. The House plan would replace the defense cuts under sequestration, and find savings in other programs, including food stamps, a public health fund that's part of Obamacare and other savings totalling $1.4 trillion.

It includes no new revenue, which is the primary point of disagreement with Obama and Democrats.

But we find his definition of the word "plan" to be ridiculously narrow. Congress often considers "plans" that don't pass either chamber. For example, Boehner was unable to muster the votes to pass his "Plan B" for the fiscal cliff, which Buck himself referred to as "a back-up plan to ensure taxes don't rise on American families."

Our ruling

Boehner said that the White House and Democrats in the Senate have no plan to replace the sequester.

He's wrong on both counts. Obama has a proposal for replacing sequestration cuts with a mix of tax increases and spending cuts. And Senate Democrats have filed a sequester-replacement bill taking a similar approach.

Pants on Fire!
NBC News, Meet the Press, March 3, 2013, transcript via CQ.com

Email interview with Brendan Buck, Boehner spokesman, March 4, 2013

WhiteHouse.gov, "A Balanced Plan to Avert the Sequester and Reduce the Deficit," accessed March 4, 2013

THOMAS, "American Family Economic Protection Act of 2013," introduced Feb. 26, 2013

Washington Post, "There are now four big plans to stop the sequester," Feb. 14, 2013

Business Insider, "Senate Democrats Have Released Their Bill To Avoid The Sequester, And They're Bringing Back The Buffett Rule," Feb. 14, 2013

Senate roll call vote, Motion to Invoke Cloture on the Motion to Proceed to S.388, Feb. 28, 2013

THOMAS, "Spending Reduction Act of 2012," introduced Dec. 19, 2013

Fox News, "Boehner defies White House, says chamber will pass 'Plan B' to avert tax hikes," Dec. 20, 2012

CNN, "Boehner's Plan B fiscal cliff bill pulled amid dissension in GOP caucus," Dec. 21, 2012
Browse the Truth-O-Meter
More by Molly Moorhead
Support independent fact-checking.
Become a member!
In a world of wild talk and fake news, help us stand up for the facts.