Stand up for the facts!
Our only agenda is to publish the truth so you can be an informed participant in democracy.
We need your help.
I would like to contribute
Says Gov. Scott Walker "hasn't done a public event this entire year."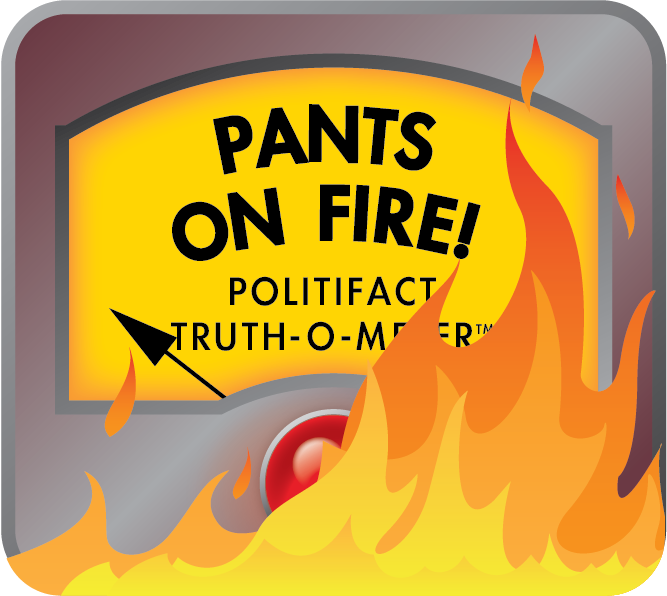 Scott Walker hasn't done any public events in 2013, Democratic state senator says
Gov. Scott Walker has so cocooned himself from regular folks, state Senate Minority Leader Chris Larson contends, that he "hasn't done a public event in this entire year."
Wait, what?
Larson made the statement Aug. 27, 2013, on Madison-area radio station WEKZ-FM (93.7), then quickly told liberal talk show host John Sylvester what he meant.
"Just to be clear, Sly. His events, they're open to press, donors and for invited guests. I wouldn't consider that a public event," Larson said. "A public event, I would consider something where folks, the working class, can actually make it, where it's not working hours and it's something where it's not invite-only."
So, the Milwaukee Democrat has his own idea of what constitutes a public event, although we're not bound by that definition in rating his claim.
Narrow definition
When we asked Larson to back his statement, he elaborated by saying that, besides being open without invitation and held outside of regular working hours, a public event should allow ordinary citizens to express opinions to or ask questions of the governor, he said.
But that's not evidence of what Larson said in the interview and it's an even more narrow definition of public event.
By that definition, most meetings of legislative committees -- typically scheduled during business hours -- are not "public events." And it suggests that when the governor visits a factory or business and talks to workers, it shouldn't count simply because someone off the street couldn't walk in and participate.
So, Larson doesn't exactly back off his claim. He just aims to shift it to more favorable terms for himself.
Larson also pointed to a series of public hearings he held on evenings and weekends on the 2013-'15 state budget, saying Walker has appeared at no such events this year.
There's no question that access to the governor -- really, any governor -- is limited.
Walker typically gives a day's notice to news media of what some of his appearances will be the following day. Indeed, he doesn't release detailed daily itineraries until weeks after the fact, a practice followed by Walker's predecessor, Democrat Jim Doyle, for most of his time as governor.
Yet, just a few weeks before Larson made his claim, there was Walker addressing folks along with Milwaukee Mayor Tom Barrett, a Democrat, to open the Wisconsin State Fair, and attending the Governor's Red, White and Blue Ribbon Livestock Auction. The fair, obviously, is about an accessible public an event as there is.
So, let's take a closer look at where Walker has been.
Events in 2013
Walker spokesman Tom Evenson sent us a list of more than 100 Walker events in 2013 that Evenson described as public. Some were easily accessible to the general public; others, because of cost, membership requirements or other reasons, weren't.
Here's a sampling:
The World Championship Snowmobile Derby in Eagle River, an event that attracted thousands. Television news coverage showed Walker delivering opening remarks and shaking hands with folks wearing snowmobile suits.
A Martin Luther King Jr. ceremony in the Capitol rotunda in Madison. Hundreds of people attended the 33rd annual event, including a few who booed during Walker's remarks, according to the Wisconsin State Journal.
The annual State Education Convention at a Milwaukee hotel. Hundreds of school district officials and school board members heard Walker speak, the Milwaukee Journal Sentinel reported.
The three-day Governor's Conference on Economic Development in Madison. Registration cost a minimum of $250 for Wisconsin Economic Development Association members and up to $340 for non-members.
The National Rifle Association state convention in Wausau, where Walker gave a speech.
A South Suburban Chamber of Commerce awards dinner in Oak Creek. More than 220 people attended, according to the chamber. The dinner cost $50.
Military-related ceremonies in Pewaukee, at Camp Douglas and elsewhere. TV coverage of one event, at the Experimental Aircraft Association in Oshkosh, showed Walker speaking to a large gathering of Army National Guard members and their families.
Independence Day parades in Menomonee Falls and Wauwatosa.
A number of government meetings in Madison, including Walker presenting his state budget proposal and giving his "state of the state" address. In criticizing Walker's availability to the general public, a progressive blogger pointed out that an upcoming meeting of the state Building Commission, which the governor is a member of, would be open to the public.
An open house held by Pierce Manufacturing near Appleton to mark the firetruck maker's 100th anniversary. Hundreds heard Walker speak, according to one account.
Walker spoke to an audience of predominantly students in a speech at St. Norbert College in De Pere, the student newspaper reported. He also mingled with students and posed for pictures with them, according to images from a local TV station.
The governor's annual prayer breakfast. Tickets were priced at $30 and up.
The annual Greater Milwaukee Law Enforcement Memorial Ceremony. Walker was among the speakers at the outdoor event, near the Milwaukee County Courthouse.
News conferences, including one at the University of Wisconsin-Superior. TV news coverage showed an opponent of Walker's state budget plan talking with the governor at the event.
So, attendance is limited at some public events Walker attended, but not at others.
In any case, Larson's claim was absolute.
Our rating
Larson said Walker "hasn't done a public event this entire year."
Larson may believe Walker needs to be more open, but it's ridiculous to say Walker hasn't done even one public event in 2013.
We rate the statement Pants on Fire.
Slysoffice.com, Sen. Chris Larson interview (quote at 4:20), Aug. 27, 2013
PolitiFact Wisconsin, "Dem candidate for Wisconsin governor says GOP Gov. Scott Walker keeps schedule secret," March 8, 2012
The Capital Times, "Scott Walker has twice the security of previous governors," July 23, 2013
Interview, state Sen. Chris Larson spokeswoman Gillian Morris, Sept. 4, 2013
Interview, state Sen. Chris Larson, Sept. 4, 2013
Email interview, Gov. Scott Walker press secretary Tom Evenson, Sept. 3, 2013
Browse the Truth-O-Meter
More by Tom Kertscher
Support independent fact-checking.
Become a member!
In a world of wild talk and fake news, help us stand up for the facts.