Get PolitiFact in your inbox.
Says Maggie Hassan is the only female governor in the country.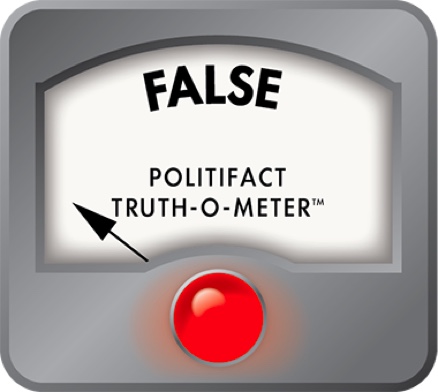 New Hampshire AFL-CIO says Maggie Hassan is only female governor in country
New Hampshire voters made a splash in November 2012 by sending the country's first all-female delegation to Congress. The state also elected Democrat Maggie Hassan as its governor.
With women continuing to be underrepresented politics, the electoral sweep garnered national attention, including from political powerhouse EMILY's List, which backs female candidates.
EMILY's List hosted its second "Madam President" town hall discussion in Manchester, N.H., on Friday, Sept. 27, 2013. Hassan was among the speakers at the event, which focused on promoting women candidates for political office, including the presidency.
Coverage of the event quickly took to social media.
"At  Emily list event in manchester nh," reads a message posted to the NH AFL-CIO's Twitter account on Friday morning, Sept. 27. "Gov Hassen (sic) address a gathering as only women governor in the country."
People quickly took to Twitter to tweak the tweeter's grammar — and also to challenge the assertion that Hassan stands alone as the only female governor in the country. So we decided to check into it.
Hassan is actually one of five women who are currently serving as governors. She's joined by Republicans Jan Brewer of Arizona, Mary Fallin of Oklahoma, Nikki Haley of South Carolina, and Susana Martinez of New Mexico.
Hassan is the only Democrat in the bunch -- and female governors are scarce.
The Center for American Women and Politics at Rutgers University in New Jersey has compiled a definitive history of the country's female governors. The center determined that 35 women have served as governors in 26 states.
The first state to elect a female governor was Wyoming, where voters put Nellie Tayloe Ross into office in 1924. Before that, the former Wyoming Territories also passed the first law in U.S. history explicitly granting women the right to vote. Wyoming went on to approve the first constitution in the world granting full voting rights to women in 1889.
In New Hampshire, former state Senate President Vesta Roy holds the title of the first woman to serve as governor. Roy, a Republican, held the position for seven days after the death of Gov. Hugh Gallen in 1982. She was replaced a week later when Gov. John H. Sununu was sworn into office. The Granite State's first elected female governor was Democrat Jeanne Shaheen, who served from 1997-2003, and was later elected to the U.S. Senate.
Arizona claims the title of the first state to elect four women to serve as governor. It was also the first state to elect two successive women governors.
Throughout history, 20 Democratic women and 15 Republican women have served as governors. Before Hassan took office, the last two Democratic governors were Christine Gregoire, of Washington, and Beverly Perdue, of North Carolina, who both served until 2013.
Hassan's distinction as the country's only Democratic female governor at the moment might have been the distinction the AFL-CIO was aiming for when it tweeted about Hassan's speech at the event in Manchester.
We placed a call to NH AFL-CIO headquarters to inquire about the source of their tweet. President Mark MacKenzie said he was responsible for publishing the information, and acknowledged the error. MacKenzie said he was attempting to summarize information from Hassan's introduction.
"I think I made a mistake," he said. "I'm new at tweeting, and so I was trying to tweet and listen and tweet and listen and take pictures."
Our ruling
The New Hampshire AFL-CIO stated that Gov. Hassan is the only female governor in the country.
While Hassan is the only Democratic governor, she's one of five women holding governorships around the country. While that's still far from being representative of the gender balance in the country, Hassan isn't the only female governor.
We rate this claim False.
Tweet from the N.H. AFL-CIO, Sept. 27, 2013
Center for American Women and Politics, History of Women Governors, February 2013
Vesta Roy Excellence in Public Service Series, Biography, Sept. 27, 2013
Library of Congress, "Today in History: December 10," Oct. 12, 2010
New York Times, "From Congress to Halls of State, in New Hampshire, Women Rule," Jan. 1, 2013
Browse the Truth-O-Meter
More by Jim Haddadin
Support independent fact-checking.
Become a member!
In a world of wild talk and fake news, help us stand up for the facts.