Stand up for the facts!
Our only agenda is to publish the truth so you can be an informed participant in democracy.
We need your help.
I would like to contribute
"Fluoride in the water, that was originally done by the Nazis!"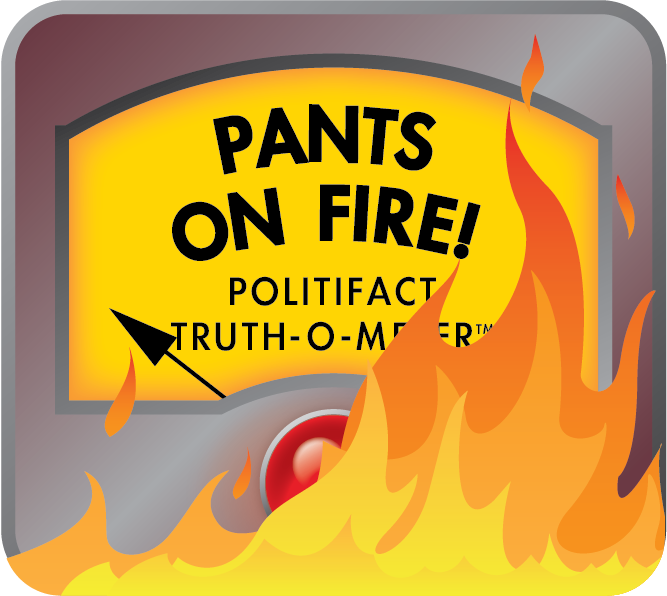 Jesse Ventura says the Nazis pioneered the use of fluoridated water
Were Nazis the first to put fluoride in the water?
In a recent interview with Salon.com, Jesse Ventura -- whose varied career has included stints as a professional wrestler, governor of Minnesota, and talk show host -- brought up a topic that's often been raised by conspiracy theorists.
At one point during the interview, Salon asked whether he worries about "the U.S. becoming a fascist state." Here's what Ventura said:
"I worry about it tremendously. We're forever incorporating Nazi things into our lives. Fluoride in the water, that was originally done by the Nazis! I don't particularly like anything the Nazis did too much, and they were the first ones to put fluoride in the water. They tell us, 'Oh, it's for your teeth' and all that — well, isn't that your parents' job, to teach you how to brush your teeth and use mouthwash? Why do you need the government putting some type of chemical in your water? I don't know if you know this [but] fluoride is the main component of Prozac! What you've got is people drinking Prozac-water. Well, what does Prozac do to you? It calms you and dumbs you down so you're less emotional. There's a reason for all that stuff; what do we need fluoride in our water for? There's no reason whatsoever to put chemicals in our water."
Ventura's answer offers us a lot to analyze, but one of his claims -- that "fluoride in the water ... was originally done by the Nazis" -- stood out out to us because PolitiFact Florida debunked this precise claim in 2011.
Nazis, who killed millions of Jews in the 1930s and 1940s, were known for chemical tests and inhumane medical experiments. Far be it from us to defend them, even in a minor way.
But after tracking down the roots of claims about fluoride on the Web, reaching out to Holocaust historians, contacting well-known critics of water fluoridation, and reading book excerpts, magazine articles, and news stories, we concluded that there's no teeth to this claim.
With a national celebrity now making the claim, we decided to put it in the spotlight again.
Ventura, through a publicist, said he doesn't remember the exact source of the claim but added that he found out about it when he did a show on water conspiracies for his show on the TruTV network. He provided a link to an article on prisonplanet.com, a site run by Alex Jones, a broadcaster who describes himself as a "prominent figure of the 9/11 Truth Movement."
"If those facts are false, then the information we received when doing research for the water conspiracy episode was wrong," Ventura told PolitiFact in an email. "Regardless of if the Nazis did it or not, I don't think we should have it in our water. You don't need the government putting chemicals in the water. It's your responsibility to brush your teeth and use mouthwash. I haven't had a house yet with fluoridated water." (He's only used well water.)
If you're interested in reading a critique of Ventura's claim that "fluoride is the main component of Prozac," here's one by the American Academy of Pediatrics. For this fact-check, though, we'll stick to the claim about the Nazis.
***
We'll begin by noting that this fact-check won't explore the pros and cons of fluoride in your drinking water. The U.S. Centers for Disease Control and Prevention calls the practice one of the greatest public health achievements of the century; at the same time, groups of citizens, scientists among them, have been wary of the practice since the 1950s.
When we originally fact-checked this claim, we contacted historian Patricia Heberer-Rice of the U.S. Holocaust Memorial Museum, whose expertise is the German medical community, including Holocaust-era experimentation.
Most Nazi medical experiments, she told us, had two themes: new drugs and treatments for common battlefield ailments, from war wounds to typhus, and the more infamous effort to underpin Nazi racial ideas, such as Josef Mengele's twin studies. None of the experimentation that she knows of involved fluoride, either for mind control or for healthy teeth.
Meanwhile, in the concentration camp system, as in the ghettos, it would have been surprising if fluoride delivery was a focus — in the final few days before liberation, water lines scarcely delivered water. So, would water have been treated just for the Jews?
"I can't see it," she said.
But she had heard a similar Cold War-era theory. It wasn't about the Nazis fluoridating water. It was the Communists.
We re-connected with Heberer-Rice for this fact-check, and she told us that no additional evidence supporting Ventura's claim had emerged in the three years since our last fact-check.
"The first mass fluoridation of drinking water was carried out by the U.S. Public Health Service on a trial basis in certain regions of this country in 1945, with its rapid extension in 1950," she said. "The first interest of German scientists in this approach was in 1949" -- that is, years after the Nazis had been deposed.
***
Still, do an Internet search for "fluoride" and "Nazis," and you'll find articles such as "Nazi Connections to Fluoride in America's Drinking Water." The text appears on various sites, and includes the citations "Stephen 1995," and "Bryson 2004."
"Stephen 1995" is presumably Ian E. Stephens, author of a 1987 self-published booklet, an extract of which was published in Nexus Magazine in 1995 under the title "Fluoridation: Mind Control for the Masses?" We tracked down a copy of the article from the magazine's website, an alternative Australian publication covering, among other things, "suppressed news, free energy, religious revisionism, conspiracy, the environment, history and ancient mysteries, the mind, UFOs, paranormal and the unexplained."
"Repeated doses of infinitesimal amounts of fluoride will in time reduce an individual's power to resist domination by slowly poisoning and narcotising a certain area of the brain and will thus make him submissive to the will of those who wish to govern him," says a document quoted in the excerpt. "Both the Germans and the Russians added sodium fluoride to the drinking water of prisoners of war to make them stupid and docile."
"Bryson 2004" is Christopher Bryson, an investigative reporter and television producer who reported on Guatemalan human rights abuses for the BBC World Service, National Public Radio and the Atlanta Journal-Constitution in the 1980s, and later wrote a book called The Fluoride Deception. It delves into murky connections between military-industrial fluoride polluters and the early push for public water fluoridation.
But even Bryson -- a backer of certain conspiracies involving fluoridation -- isn't convinced by the Nazi connection. His book mentions Nazis or Nazism fewer than 10 times, and none of the references discuss water fluoridation.
"I never came across any documentation or credible information showing that fluoride was used in Nazi death camps," he told us in 2011.
***
In 2009, two scientists published a book called The Fluoride Wars: How a Modest Public Health Measure Became America's Longest Running Political Melodrama. The book presents a lively social history of the fluoridation debate in the United States, starting with the fluoridation of the water in Grand Rapids, Mich., in 1945.
The hydrologists dedicate more than 30 pages to conspiracy theories and their origins. We contacted one of the co-authors in 2011.
"The World War II death camp statement is an absurd lie," said Jay Lehr, who has authored or co-authored more than 30 books, most of them self-described "boring science books for scientists."
Meanwhile, Paul Connett -- a chemist who directs the anti-fluoridation group Fluoride Action Network and recently co-authored a book called The Case Against Fluoride -- told us in 2011 that the Nazi angle is something that he's been steering people in his movement away from.
"We have done our level best to discourage opponents of fluoridation from using this emotive argument," Connett said. "The historical evidence for this assertion is extremely weak. It is sad that the U.S. media has done such a bad job of educating the public on this issue that it is so easy for crazy ideas to fill the vacuum."
Our ruling
Ventura said, "Fluoride in the water, that was originally done by the Nazis!"
Two book authors who researched the topic, one a journalist, the other a hydrologist, found no credible evidence of such a connection. A leading anti-fluoridation activist repudiates the story. The most commonly cited Web source for the story was a 16-year-old extract in a fringe Australian publication. And a Holocaust historian we contacted knew of no such project. This claim remains Pants on Fire!
Editor's note: This report initially referred to Ventura as a Navy SEAL, something he includes on his ora.tv biography. Readers later pointed out that there's been a long-running debate on whether Ventura is justified in calling himself a SEAL. For more on his military background, see this story.
Salon.com, " 'These pseudo-religious people who I find laughable': Jesse Ventura talks Republicans, Nazis and running for president," Dec. 2, 2014
PolitiFact, "Truth about fluoride doesn't include Nazi myth," Oct. 6, 2011
National Institute of Dental and Craniofacial Research, "The Story of Fluoridation," accessed Dec. 5, 2014
St. Petersburg Times, "Pinellas County Commission votes to stop putting fluoride in water supply," Oct. 5, 2011
Truth11, "Nazi Connections To Fluoride in America's Drinking Water," Dec. 1, 2009
Information Liberation, "The Fluoride Conspiracy," Aug. 25, 2006
Nexus Magazine, Welcome to Nexus, accessed Oct. 6, 2011
Nexus Magazine, "FLUORIDATION: MASS MIND CONTROL?-Part 1/2," accessed Oct. 6, 2011
E-mail interview with Christopher Bryson, co-author, "The Fluoride Deception" (Bryson and Colborn, Seven Stories Press, 2006), Oct. 6, 2011
E-mail interview with Jay Lehr, co-author, "The Fluoride Wars" (Freeze and Lehr, John Wiley & Sons Publishers, 2009), Oct. 6, 2011
E-mail interview with Paul Connett, director, Fluoride Action Network, Oct. 6, 2011
Interview with Patricia Heberer-Rice, historian, Center for Advanced Holocaust Studies, U.S. Holocaust Memorial Museum, Oct. 6, 2011, and re-interview by email, Dec. 5, 2014
E-mail interview with Florian Schmaltz, historian, Goethe University at Frankfurt, Oct. 6-7, 2011
Email interview with Jesse Ventura, via ora.tv publicist Jen Hobbs, Dec. 5, 2014
Browse the Truth-O-Meter
More by Louis Jacobson
Support independent fact-checking.
Become a member!
In a world of wild talk and fake news, help us stand up for the facts.