Stand up for the facts!
Our only agenda is to publish the truth so you can be an informed participant in democracy.
We need your help.
I would like to contribute
Former President George W. Bush and former Vice President Dick Cheney are "unable to visit Europe due to outstanding warrants."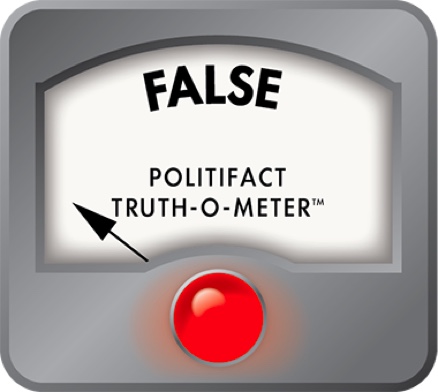 Are George W. Bush, Dick Cheney unable to visit Europe due to threat of arrest?
Former President George W. Bush and former Vice President Dick Cheney have been out of office for more than five years, but that doesn't mean the rest of the world has forgotten about them. In many countries, policies that Bush and Cheney spearheaded to fight terrorism continue to color views of the former United States leaders -- most notably the opening of the detainee center at Guantanamo Bay, Cuba, and the use of waterboarding and other "enhanced interrogation" methods that many consider torture.
A reader recently sent us a social media meme that captured this sentiment. It shows a photograph of the two men, with the caption, "When I was growing up, I would never have believed that a former president and vice president of the United States would be unable to visit Europe due to outstanding warrants."
The idea that Bush and Cheney could be arrested overseas isn't entirely far-fetched. In 1998, Chilean dictator Augusto Pinochet was arrested in London after Spain requested extradition for charges related to the murders of Spanish citizens in Chile during his time in office.
In addition, Israeli politicians Tzipi Livni and Dan Meridor canceled trips to the United Kingdom in 2009 and 2010 amid threats of legal action, in Livni's case for an Israeli strike on Gaza and in Meridor's case an Israeli raid on a Turkish ship headed to Gaza. (The British government later changed the law, allowing Livni and others to make subsequent visits.) In 2005 Donald Rumsfeld nearly pulled out of a conference in Germany until receiving prosecutors' assurances that he wouldn't be arrested, according to the Guardian.
Bush attracted significant media attention in 2011 when he canceled a trip to Geneva, Switzerland, to address the United Israel Appeal. A lawyer for the group told a Swiss newspaper that the cancellation stemmed from concerns about protests, not fear of arrest.
Given all this, we wondered: Are there really outstanding warrants against Bush and Cheney from a legitimate authority, as the meme suggests? And are the two men in any danger of being arrested if they leave the United States? So we took a closer look.
Arrest warrants and the International Criminal Court
Interpol, the international police organization, does not list any outstanding arrest warrants for Bush or Cheney in their searchable database. Meanwhile, experts in international law said they were not aware of pending warrants, particularly from the most obvious entity that might issue one -- the International Criminal Court in the Hague.
The ICC is a permanent, independent court that investigates and brings to justice individuals who commit war crimes, crimes against humanity and genocide, according to the Congressional Research Service. Cases may be referred to the ICC either by a member state, the court's own prosecutor, or the U.N. Security Council. The court only investigates and prosecutes serious crimes by individuals (not by organizations or governments), and then, only when national judicial systems are unwilling or unable to handle them.
However, the ICC "has not issued warrants for any American citizen, let alone for Bush, Cheney, or anyone else," said Anthony Clark Arend, Georgetown University professor of government and foreign service.
Brett Schaefer, a senior research fellow at the Heritage Foundation, said that the ICC has undertaken two preliminary examinations involving Iraq and Afghanistan -- an early step in the process. But in neither case does action seem imminent.
In the case of Iraq, the prosecutor has said that the ICC lacks jurisdiction for several reasons, including that Iraq is not a party to the statute that established the court, and that the U.N. Security Council has not referred the situation to the ICC.
Action on Afghanistan, which is an ICC party, is more plausible, and the preliminary examination first made public in 2007 is ongoing. However, Schaefer said, "it is uncertain whether the court will actually proceed to a formal case."
But even if the ICC did advance its investigation to a later stage, the most important takeaway is that neither Bush nor Cheney would be personally at risk. While 122 nations have become members, the United States has not -- and that makes a big difference in cases such as this.
While the court may prosecute individuals from ICC-state parties, such as the United Kingdom, for alleged crimes even in places like Iraq where it does not have jurisdiction, Schaefer said, the fact that the United States is not a party -- at least for now -- means "this is not an issue for President Bush or Vice President Cheney."
Obstacles to prosecution
It's conceivable that national courts could take action instead, experts say. But while some non-governmental human-rights groups have pushed for criminal prosecutions, the experts we checked with were not aware of any pending, and public, warrants for Bush or Cheney.
An obstacle to a national-court prosecution of Bush or Cheney is that "most states don't have laws allowing for prosecution based on universal jurisdiction -- the international law principle that allows any state to try certain serious crimes, no matter where committed," said Steven R. Ratner, a University of Michigan law professor. "And some that do have cut them back in recent years due to fears of a flood of litigation or foreign-policy concerns."
A state that did seek to prosecute Bush or Cheney would face both the practical difficulty of carrying it out as well as an expected diplomatic backlash from the United States. "No state has any interest in arresting a former U.S. president or vice president," Ratner said. "Say goodbye to good relations with the U.S.!" This reality, he said, makes the likelihood of a prosecution of Bush or Cheney "highly doubtful."
Where Bush and Cheney have traveled outside the United States
We couldn't find any examples of Bush or Cheney visiting Europe, but they have traveled to other countries since they left office. Bush visited Haiti as part of an effort by the charitable foundation he co-founded with former President Bill Clinton after a devastating earthquake in the Caribbean nation. And Bush also joined Clinton at a regional economic summit held in the Canadian province of British Columbia. Cheney, meanwhile, has gone to British Columbia to promote his book, In My Time: A Personal and Political Memoir.
But these trips weren't without turbulence. Typically, protesters have followed both Bush and Cheney at such events.
At his book event, Cheney faced a crowd of 200 people chanting and holding signs that said, "Cheney War Criminal" and "Torturer," according to the Canadian television network CBC. The incident was serious enough for police to don riot gear, and it led to one arrest. As for Bush's trip to the regional summit in Canada, it attracted a similar-sized crowd but was somewhat more peaceful, according to the CBC.
Meanwhile, both Bush and Cheney have canceled speaking engagements in Toronto, though their camps did not cite concerns about arrest warrants as the reason. Cheney cited "personal safety" concerns, while Bush chalked it up to a "scheduling change."
Our ruling
The meme on social media said that Bush and Cheney are "unable to visit Europe due to outstanding warrants." The claim that there are "outstanding warrants" is flat wrong. And while it's theoretically possible for a national court to issue an arrest warrant against either man, as was done with Pinochet, there is no sign of that happening. We rate the claim False.
Social media meme received by PolitiFact July 15, 2014
Los Angeles Times, "Dick Cheney cancels trip to Canada, saying it's too dangerous," March 13, 2012
CBC News, "Dick Cheney's Vancouver visit sparks protest," Sept. 26, 2011
CBC News, "Bush's Toronto speech abruptly cancelled," Sept. 15, 2011
CBC News, "George W. Bush draws protesters at B.C. appearance," Oct. 20, 2011
The Guardian, "George Bush calls off trip to Switzerland," Feb. 6, 2011
Der Spiegel, "Wanted For War Crimes: Rumsfeld Lawsuit Embarrasses German Authorities," March 26, 2007
Clinton Bush Haiti Fund, video of George W. Bush in Haiti, accessed July 16, 2014
Washington Post, "Bush not at risk of arrest in Europe, experts say," Feb. 8, 2011
The Guardian, "Israeli minister Tzipi Livni given diplomatic immunity for UK visit," May 13, 2014
Ha'aretz, "Deputy PM Meridor cancels London visit following lawsuit threat," Nov. 1, 2010
Email interview with Theodore R. Bromund, senior research fellow at the Heritage Foundation, July 16, 2014
Email interview with Brett Schaefer, senior research fellow at the Heritage Foundation, July 16, 2014
Email interview with Anthony Clark Arend, Georgetown University professor of government and foreign service, July 16, 2014
Email interview with Steven R. Ratner, University of Michigan law professor, July 16, 2014
Browse the Truth-O-Meter
More by Louis Jacobson
Support independent fact-checking.
Become a member!
In a world of wild talk and fake news, help us stand up for the facts.