Stand up for the facts!
Our only agenda is to publish the truth so you can be an informed participant in democracy.
We need your help.
I would like to contribute
ISIS leader Abu Bakr al Baghdadi was "released by Obama in 2009."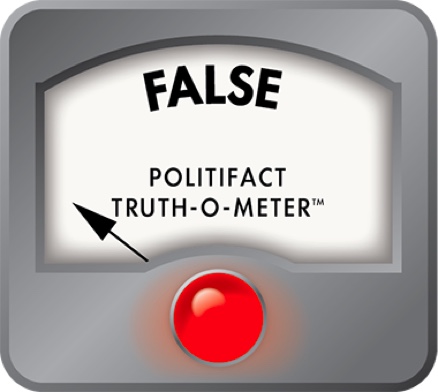 Fox's Pirro: Obama set ISIS leader free in 2009
The march of the Islamic State of Iraq and Syria, or ISIS, across a swath of Iraq has fractured a nation and spurred Republican attacks that the Obama administration is on the verge of "snatching defeat from the jaws of victory."
Fox News host Jeanine Pirro tied President Barack Obama to the roots of the current assault. On June 14, Pirro offered listeners this insight into the ISIS leader. (ISIS is also called ISIL, for Islamic State of Iraq and the Levant.)
"The head of this band of savages is a man named Abu Bakr al Baghdadi, the new Osama Bin Laden," Pirro said. "A man released by Obama in 2009, who started ISIS a year later. And when Baghdadi left Camp Bucca, where the worst of the worst were held in Iraq, he threatened his American jailers saying, 'I'll see you in New York.' "
A reader wanted to know if Obama actually released Baghdadi, and we decided to look into it. Whatever the truth, the assertion has gained traction. For the president's critics this fits with their disdain for the recent prisoner swap that freed Army Sgt. Bowe Bergdahl in exchange for five Taliban leaders who had been kept at Guantanamo Bay, Cuba. Red State, a conservative blog, used the Baghdadi connection to talk about Obama's "catch-and-release" policy.
We have two elements to verify. Was Baghdadi in U.S. custody in 2009 and did Obama have a direct connection to his release? We'll deal with them in order.
Will the real Abu Bakr al Baghdadi please stand up
There have been several articles -- from Slate, and NBC among others --  that place Baghdadi at a detention facility in Iraq called Camp Bucca in 2009 (when Obama would have been president). However, all the talk tracks back to a Daily Beast interview with Army Col. Kenneth King, the former commander of Camp Bucca. That article said King knew Baghdadi at the camp and that he didn't expect to see him become the leader of a spectacularly vicious and brutal movement.
"I'm not surprised that it was someone who spent time in Bucca but I'm a little surprised it was him," King said. "He was a bad dude, but he wasn't the worst of the worst."
In this storyline, Baghdadi was handed over to Iraqi justice system late in 2009 shortly before Camp Bucca closed.
However, when PunditFact asked the Defense Department to confirm the story, officials there said Baghdadi was released in 2004, not 2009.
"Ibrahim Awad Ibrahim Al Badry, also known as 'Abu Bakr al-Baghdadi' was held as a 'civilian internee' by U.S. Forces-Iraq from early February 2004 until early December 2004, when he was released," the Pentagon said in a statement. "He was held at Camp Bucca. A Combined Review and Release Board recommended 'unconditional release' of this detainee and he was released from U.S. custody shortly thereafter. We have no record of him being held at any other time."
In short, according to the Defense Department, the man who heads ISIS was released in 2004, long before Obama took office, and was not recaptured.
ABC News also has questioned King's recollection, citing a "a U.S. official" that Baghdadi was not in American custody in 2009.
"I could be mistaken," King told ABC News, "but I'm 99 percent. He's a dead ringer for the guy I had the run-in with … His face is very familiar."
King declined to comment to PunditFact.
A troubled detention policy
If Baghdadi wasn't in American custody in 2009 as Defense Department officials say, then there's no way Obama could be to blame.
But even if he was, the link between the ISIS leader and the American president are flimsy because the framework was set in in 2008 while George W. Bush was president.
A little backstory. By July 2005, the United States had four detention facilities -- two near Baghdad, one in the northeastern corner of the country, and Camp Bucca in the far southeastern corner near the Kuwait border. The entire operation was known as Task Force 134.
In the course of the war, some 80,000 people passed through these centers, according to the Defense Department.
A Pentagon-commissioned study by RAND, a private policy analysis group, described a system that struggled with competing expectations. The incoming population was a mix of captured Sunni and Shiite militants, people rounded up in military raids and ordinary criminals. At times, a blend of overcrowding and sectarian animosities led to riots.
The RAND study also said the 2007 "surge" -- the addition of 20,000 new troops into Iraq to quell spreading unrest -- pushed detainee levels to over 25,000 people.
From 2007-08, Navy Captain Brian J. Bill served as the legal adviser to Detainee Operations for the Multi-National Force in Iraq. Bill described the process of vetting inmates in the U.S. Naval War College journal, International Law Studies.
The military established nine review boards, working six days a week, to hear 20 cases each day. Bill reported that when the boards first began they released about 25 percent of the individuals who came before them. Later, that rose to 40 percent.
The end of the detention policy
At the end Bush's second term in 2008, American and Iraqi negotiators moved toward getting the United States out of the business of holding large numbers of Iraqis. Robert Chesney, professor of international security law at the University of Texas School of Law, said neither side wanted to see the network of detention centers continue.
"Its demise reflected a deliberate policy choice by the United States and Iraq to phase out that system and to rely instead on the Iraqi criminal justice system as the sole mechanism for detention going forward," Chesney wrote in 2011.
That goal became part of the U.S.-Iraq Status of Forces Agreement, signed in November 2008. Under that agreement the United States agreed to "turn over custody of such wanted detainees to Iraqi authorities pursuant to a valid Iraqi arrest warrant and shall release all the remaining detainees in a safe and orderly manner."
The United States continued to hold about 200 prisoners judged to pose the greatest risk. They were what remained from a group that numbered about 14,000 at the start of 2009.
"Aside from the so-called 'Deck of Cards' detainees held at Camp Cropper (the top leaders in Saddam Hussein's government), it's hard to imagine how anyone in Washington would have any interest in who we held or released," Bill told PunditFact. "By the end of 2009, it's hard to imagine how we could have continued to hold anyone if the Iraqis themselves didn't decide to detain them."
Our ruling
Pirro said that Obama released the current head of ISIS from government custody in 2009. The Defense Department said that the man now known as Baghdadi was released in 2004. The evidence that Baghdadi was still in custody in 2009 appears to be the recollection of an Army colonel who said Baghdadi's "face is very familiar."
Even if the colonel is right, Baghdadi was not set free; he was handed over to the Iraqis who released him some time later. But more important, the legal contract between the United States and Iraq that guaranteed that the United States would give up custody of virtually every detainee was signed during the Bush administration. It would have required an extraordinary effort to have held on to Baghdadi and there is no evidence that he was on anyone's radar screen, assuming that he was in custody at all in 2009.
The U.S.-Iraq agreement drove the release of thousands of detainees in 2009, but Obama had nothing to do with that.
We rate the claim False.
Fox News, Opening Statement, June 14, 2014
The Daily Beast, ISIS Leader: 'See You in New York', June 14, 2014
Fox News, The Kelly File, June 13, 2014
ABC News, ISIS Leader's Ominous New York Message in Doubt, But US Still on Edge, June 16, 2014
NBC News, The Secret Life of ISIS Leader Abu Bakr al-Baghdadi, June 16, 2014
Slate, Who Is Abu Bakr al-Baghdadi?, June 16, 2014
Aljazeera, The fierce ambition of ISIL's Baghdadi, June 15, 2014
Red State, Obama's terrorist catch-and-release program is a success, June 12, 2014
Independent Journalism Review, Meet the Terrorist Leader of ISIS Released Under President Obama Who is Now Rampaging Across Iraq, June 16, 2014
The Examiner, Who is the new terrorist leader plundering Iraq, unleashed by the U.S. in 2009? , June 16, 2014
Brian J. Bill, U.S. Naval War College, Detention Operations in Iraq: The view from the ground, International Law Studies, Vol. 86, 2010
Rand, The Battle Behind the Wire: U.S. Prisoner and Detainee Operations from World War II to Iraq, 2011
U.S. Defense Department, Camp Bucca Detention Center Closes in Iraq, Sept. 17, 2009
Guardian, Largest of America's two prisons in Iraq to shut, Sept. 16, 2009
Jurist, US closes controversial Camp Bucca prison in Iraq, Sept. 17, 2009
Robert Chesney, Iraq and the Military Detention Debate: Firsthand Perspectives from the Other War, 2003–2010, 2011
Washington Post, U.S. hands over Tariq Aziz, other detainees to custody of Iraqi government, July 14, 2010
Mother Jones, How the Top Iraqi Terrorist Was Helped by a Bush-Signed Agreement, June 18, 2014
New Yorker, Torture at Abu Ghraib, May 10, 2004
Email interview, Department of Defense, June 19, 2014
Email interview, Brian J. Bill, director of seminars, University of Virginia School of Law, June 18, 2014
Browse the Truth-O-Meter
More by Jon Greenberg
Support independent fact-checking.
Become a member!
In a world of wild talk and fake news, help us stand up for the facts.