Stand up for the facts!
Our only agenda is to publish the truth so you can be an informed participant in democracy.
We need your help.
I would like to contribute
"Congress has cut funding, has slashed funding, for veterans' benefits over these last years."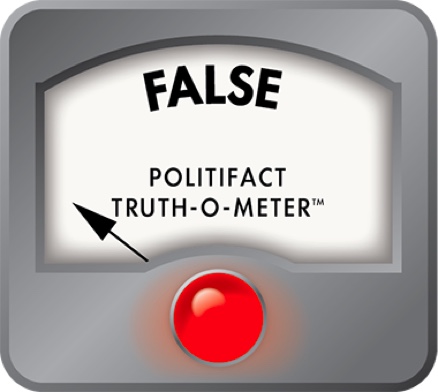 Katrina vanden Heuvel says Congress has 'slashed funding for veterans' benefits' in recent years
Allegations about secret wait lists and delays for veterans seeking care at VA facilities around the country have begun to reverberate in Washington.
The controversy stemmed from a variety of reports about lengthy delays that may have contributed to veterans' deaths, compounded by allegations of efforts to cover up the delays at several VA facilities, including one in Phoenix.
By May 21, 2014, the concern had become so intense that President Barack Obama held a news conference following a meeting with Veterans Affairs Secretary Eric Shinseki. Despite calls from some corners for Shinseki's resignation, Obama did not say the VA secretary was stepping down.
A few days earlier, the Sunday morning talk shows addressed the growing VA controversy. One of those who discussed the VA health care troubles on CBS' Face the Nation was Katrina vanden Heuvel, the editor and publisher of the liberal magazine The Nation.
"It's an outrage," vanden Heuvel said. "Those who are involved in these longer wait times must be held accountable, prosecuted to the full extent of the law. But I think we need to step back." She continued, "I mean, Congress has cut funding, has slashed funding, for veterans' benefits over these last years. If anyone should be offering their resignation, maybe the Congress should."
Vanden Heuvel's claim is problematic for a pair of reasons.
First, she said "veterans' benefits" -- which include disability payments, pensions, survivor benefits and programs like the G.I. Bill and vocational rehabilitation. Those programs are considered "mandatory spending," which means they're paid by a statutory formula and are not subject to annual budgetary tinkering by Congress.
What vanden Heuvel meant to refer to -- based on what she told us and the context of her comments -- was spending for the VA health system. Health system spending is considered "discretionary" spending and under the purview of Congress.
But Congress hasn't "cut" or "slashed funding to the VA health care system. This VA budget summary sheet shows that, far from being "slashed," discretionary spending on the VA has risen each year over the last decade. In fact, on Obama's watch, the VA's discretionary budget has risen from $47.8 billion in 2009 to $63.4 in 2014 -- a one-third increase over five years.
When we reached out to vanden Heuvel, she acknowledged that the words she had used on Face the Nation made her statement inaccurate.
"In the moment, I was not precise with my words and made it sound like Congress cut year-over-year funding, which is not what happened," vanden Heuvel said. Instead, she continued, "I should have said Congress systematically underfunded the VA, in part because they were slashing budgets generally."
Vanden Heuvel said her point was that the Department of Veterans Affairs had been underfunded compared to what it should have been getting, and that Congress deserves some blame because it was clear that the agency was grappling with a backlog of old cases even as new claims continued to flood in. (As we were reporting our fact-check, vanden Heuvel posted a column that lays out her argument in greater detail.)
Is her point valid? We aren't able to say what, objectively, would be a proper level of departmental funding -- that's a matter about which reasonable people can disagree. However, Congress has consistently agreed to to spend less money on the VA than Obama had requested. Since 2010, by our calculations, Congress has agreed to fund about $2 billion a year less, on average, in discretionary spending than Obama had sought. That's a few percentage points on the president's proposed budget every year.
On the other hand, it's not unusual for presidents, as a negotiating tactic, to make their initial budget proposal on the high side. And Obama himself eventually signed off on the lower funding levels when he signed the final spending bills.
Our ruling
On Face the Nation, Vanden Heuvel said, regarding the VA health care allegations, that "Congress has cut funding, has slashed funding, for veterans' benefits over these last years."
That's incorrect, as vanden Heuvel acknowledged to PunditFact. VA health care and "veterans' benefits" aren't the same thing, and the pot of money that paid for VA health care has gone up every year. No reasonable definition of "cut" -- much less "slash" -- fits the data, experts told us.
We're rating the claim she made on national television, and we rate it False.
Katrina vanden Heuvel, comments on CBS' Face the Nation, May 18, 2014
Department of Veterans' Affairs, "VA 2015 Budget Request Fast Facts," accessed May 18, 2014
President's budget request for the Department of Veterans' Affairs for fiscal years 2010, 2011, 2012, 2013, 2014
The Independent Budget for the Department of Veterans' Affairs, fiscal year 2015
MinnPost.com, "Reversing course, Congress restores military pension increases," Feb. 13, 2014
The Hill, "Veterans groups angry over budget deal," Dec. 11, 2013
Washington Post, "Obama sets timeline for VA review, defends his record on veterans," May 21, 2014
Washington Post, "A guide to the VA health care controversy," May 15, 2014
Email interview with Steve Ellis, vice president of Taxpayers for Common Sense, May 21, 2014
Email interview with Stan Collender, executive vice president of Qorvis MSLGROUP, May 21, 2014
Email interview with Army Col. Robert F. Norton (ret.), deputy director of government relations with the Military Officers Association of America, May 21, 2014
Email interview with Katrina vanden Heuvel, editor and publisher of The Nation, May 21, 2014
Browse the Truth-O-Meter
More by Louis Jacobson
Support independent fact-checking.
Become a member!
In a world of wild talk and fake news, help us stand up for the facts.