Get PolitiFact in your inbox.
Says President Barack Obama is "sending a much larger (force) " to deal with Ebola "than ISIS is getting."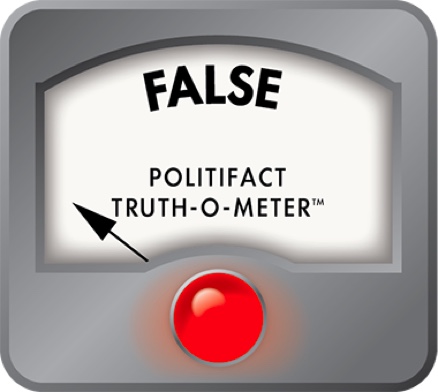 Hume: Obama put more force into combating Ebola than ISIS
Before President Barack Obama launched a wave of bombers, fighter planes, drones and cruise missiles against Islamic State at its key bases in Syria, some commentators had disparaged the administration's willingness to take on the extremist group.
On Fox News Sunday on Sept. 21, Fox News senior political analyst Brit Hume said Obama is "not putting the full effort into" defeating the group also called ISIS or ISIL.
"Consider the difference between the president's response to ISIS and his response to the Ebola outbreak," Hume said. "He's sending a large force, much larger than ISIS is getting, to deal with this Ebola outbreak."
Hume's comment came in the context of a discussion over the approximately 1,600 U.S. military advisers and trainers deployed to Iraq to reverse the territorial gains ISIS made there. Via Twitter, we asked Hume to flesh out his claim that Obama is sending "a much larger" force to deal with Ebola "than ISIS is getting."
Hume said Army Gen. Martin Dempsey, chair of the Joint Chiefs of Staff, "told Congress (the) U.S. has 1,600 troops in Iraq. Obama announced 3,000 to fight Ebola in Africa."
The White House announced Sept. 16 that 3,000 troops would help with logistics and setting up medical facilities to contain the outbreak of the deadly Ebola virus in five West African nations. Prior to the Sept. 22 attacks on targets in Syria, the Pentagon said about 1,600 American troops were in Iraq.
The problem is, Hume's claim applied to Obama's overall military strategy to combat ISIS, which involves far more than the 1,600 military advisers and troops he sent to Iraq.
"Boots on the ground is a terrible metric," said Mark Gunzinger, a senior fellow at the the Center for Strategic and Budgetary Assessments, a Washington-based think tank that supports larger defense budgets. Gunzinger is a retired Air Force colonel and served in the Pentagon during the administration of President George W. Bush.
Gunzinger factors in the airstrikes against ISIS positions in Iraq. Before Sept. 22, there had been over 170 strikes by American fighter jets, bombers and drones.
"A single aircraft carrier has a crew and air wing that can run from 5,000 to 6,000 people," Gunzinger said. "I think it's accurate to say that the level of effort for air and ground operations in Iraq ...  far exceeds the level of effort now underway for (the Defense Department)'s humanitarian operations in Africa."
A senior Defense Department spokesman also noted the number of soldiers needed to launch airstrikes and pointed to Defense Secretary Chuck Hagel's inventory of military assets in the region. In a 2013 speech in Bahrain, Hagel said there are more than 35,000 military personnel in and around the Persian Gulf, including a carrier strike group and airbases. Those bases support a range of aircraft, including F-15s, F-16s, B-1 bombers, drones and F-22s.
We asked Hume about the airstrikes. He said if one were to count the aircraft carrier crew, one would need to include the personnel needed to protect the 3,000 troops in Africa. However, it is possible that the 3,000 includes that protective force. More broadly, we found a 2011 list of active duty military stationed in Africa, posted by CNN. It showed fewer than 700 troops. U.S. Africa Command currently reports that it has about 2,000 assigned personnel, including military, government civilians and contractors. None of these figures seem to reach the level of troops used against ISIS as of Sunday, Sept. 21.
Our ruling
Hume said the president is sending a much larger force to deal with Ebola than ISIS was getting. Hume's statement only holds water so long as you limit the tally to the additional ground forces assigned to each mission.
But that framework ignores the airstrikes, the main tool the president had used against ISIS as of Sept. 21, before the strikes were expanded to ISIS targets in Syria.
If ISIS was "getting" something, what it got came from forces already in the region, and it seems to make little difference if an ISIS position was destroyed by a soldier newly arrived in the theater or one who had been there a while. At the very least, those strikes relied on carrier-based war planes. According to a former Air Force colonel and the Pentagon, the number of soldiers needed to launch those attacks is larger than the 3,000 troops deployed to fight the Ebola outbreak.
We rate the claim False.
Fox News, Fox News Sunday, Sept. 21, 2014
Roll Call, How Obama Will Pay for His War, Sept. 12, 2014
NBC News, Pentagon: Fighting ISIS in Iraq Costs $7.5 Million a Day, Aug. 29, 2014
White House, FACT SHEET: U.S. Response to the Ebola Epidemic in West Africa, Sept. 16, 2014
U.S. Department of Defense, Obama to Announce Africom Joint Force Command HQ in Liberia, Sept. 16, 2014
Time, U.S. to Commit $500 Million, Deploy 3,000 Troops in Ebola Fight, Sept. 16, 2014
The Hill, Obama orders 475 additional troops to Iraq, Sept. 10, 2014
The Aviationist, The U.S. forces that could be used to strike ISIS in Iraq and Syria, Sept. 11, 2014
U.S. Central Command, News articles
Center for Strategic and Budgetary Assessments, Mark Gunzinger Joins CSBA, Jan. 20, 2010
U.S. Department of Defense, Secretary of Defense speech - Manama, Bahrain, Dec. 7, 2013
CNN, U.S. active duty military troops by country, 2012
Africom, About the command
Email interview, Mark Gunzinger, senior fellow, Center for Strategic and Budgetary Assessments
Email interview, Carlin Woog, assistant press secretary, U.S. Department of Defense
Browse the Truth-O-Meter
More by Jon Greenberg
Support independent fact-checking.
Become a member!
In a world of wild talk and fake news, help us stand up for the facts.