Stand up for the facts!
Our only agenda is to publish the truth so you can be an informed participant in democracy.
We need your help.
I would like to contribute
Says President Barack Obama attacked potential terrorist targets in Syria in the middle of the night "to minimize terrorist casualties."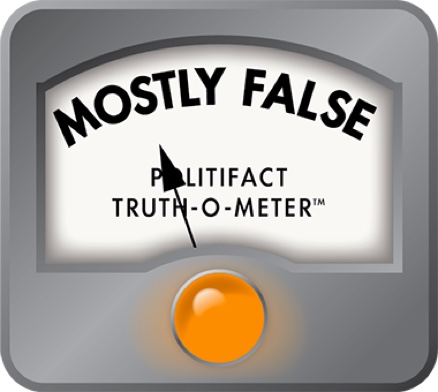 Fox analyst: Airstrikes in Syria conducted at night to 'minimize terrorist casualties'
U.S. fighter pilots and drones launched their assault on terrorist-linked spots in Syria early Sept. 23, 2014, under the cover of darkness.
Retired Lt. Col. Ralph Peters, who appears frequently on Fox News as the network's "strategic analyst," said that was done by design. But not for the reason you might think.
"You think the time of day for these strikes is significant. Why?" Fox News' Bill Hemmer asked Peters on America's Newsroom on Sept. 24.
"Well, it really, really mattered," Peters said. "And I think the media were so enraptured with dramatic footage of the cruise missile launches and the before and after photos that they missed the fundamental point: that Obama had restrictions on this air operation to minimize not just civilian (casualties), but to minimize terrorist casualties.
"He didn't want bloodshed, so we attacked in the middle of the night. Now the only reason you'd attack in the middle of the night is if there is a forbidding air defense complex and you're worried about it -- there were no air defenses in the areas we attacked. The Syrians certainly weren't going to turn on anything they had. ISIS doesn't have them. You could have gone in there safely in a hang glider. But instead we went in the middle of the night. Why? Because the buildings were empty."
Did America really target terrorist strongholds at night only as a way to avoid killing terrorists?
We found that there are plenty of other possible explanations for a night-time attack.
Peters, in an interview with PunditFact, stood by his comments.
"In the past we attacked at night to reduce the capability of the enemy's air-defense systems to target our aircraft," he said. "In this case, there was no air-defense threat in the areas held by Islamic State (ISIS/ISIL)."
A spokesman for U.S. Central Command was reluctant to discuss operations in Syria, pointing out the goal of taking out the terrorists' infrastructure -- access to oil refineries, financial centers, radio dishes, transportation corridors, training sites, etc. -- that has made Syria a "safe haven" for terrorism, as Obama has said. The strikes against Islamic State and Khorasan were along the northern Turkish border and IS' Raqqa headquarters. CentCom released videos of attacks near al Tabqah, a refinery, and ISIS vehicle storage location.
Night attacks are standard procedure, and Desert Storm, Enduring Freedom and Iraqi Freedom all started in a similar manner, said retired Air Force Lt. Gen. David Deptula, the principal attack planner for the Operation Desert Storm air campaign and commander of the combined air operation center for Operation Enduring Freedom.
"The bottom line is, if you go back and look historically, we generally do strike first at night because there is a surprise factor, and folks aren't expecting it," said Deptula, also dean of the Mitchell Institute for Aerospace Studies, a Washington-based research group founded by the Air Force Association.
Michael O'Hanlon, a Brookings Institution senior fellow and co-director of the institution's Center for 21st Century Security and Intelligence, agreed with Deptula's point, saying a night attack would cloak the otherwise visual giveaway and prevent terrorists from using cell phones to spread word of a looming aerial threat.
"I think that's a more credible theory than Ralph's in this case," O'Hanlon said.
While there is little doubt that the Defense Department is trying to minimize civilian casualties, "I disagree on the point about desiring to minimize terrorist casualties," said retired Air Force Col. Mark Gunzinger, who works at the Center for Strategic and Budgetary Assessments. "I actually find that a rather strange comment."
Another reason for a night attack, experts told us, is American aircraft enjoy their biggest advantage when they fly at night, as U.S. pilots are trained to wear night vision goggles and perform low-visibility military assignments.
Peters, for the most part, did describe the air defense capabilities of Syria and the Islamic State correctly, experts said.
Given Syria's mutual problem with the Islamic State, it's unlikely the Syrian Integrated Air Defense System would threaten U.S. warplanes en route to ISIS targets, said Christopher Harmer, an Institute for the Study of War senior naval analyst with the Middle East Security Project. ISIS' air defense is basic and includes some large caliber anti-aircraft cannons, he said.
"These rudimentary air defense systems are completely ineffective at night," Harmer said. "Although they are not much of a threat, flying at night minimizes that risk as well."
Our ruling
Peters said that the United States launched airstrikes against terrorist targets at night "to minimize terrorist casualties." He said the only reason for a night-time attack would be to hit empty buildings.
One of the principles of PunditFact is that people who make factual claims are accountable for their words and should be able to provide evidence to back them up. In this case, Peters' evidence appears to be speculation based on his knowledge of past airstrikes.
However, several experts detailed other reasons why the United States would strike at night.
The ultimate motives are unknown, but lack of information casts a big shadow over Peters' claim. We rate his statement Mostly False.
Interview with retired Air Force Lt. Gen. Dave Deptula, Sept. 24, 2014
Email interview with retired Air Force Col. Mark Gunzinger, Sept. 24, 2014
Interview with Max Blumenfeld, Centcom spokesman, Sept. 25, 2014
Email interview with retired Lt. Col. Ralph Peters, Sept. 25, 2014
Email interview with Mike O'Hanlon, Brookings Institution senior fellow, Sept. 24, 2014
Email interview with Christopher Harmer, Institute for the Study of War senior naval analyst, Sept. 24, 2014
The New York Times, "Airstrikes by U.S. and Allies Hit ISIS Targets in Syria," Sept. 23, 2014
Browse the Truth-O-Meter
More by Katie Sanders
Support independent fact-checking.
Become a member!
In a world of wild talk and fake news, help us stand up for the facts.