Get PolitiFact in your inbox.
Under the Nuclear Nonproliferation Treaty "enrichment has been limited to basically the weapons states."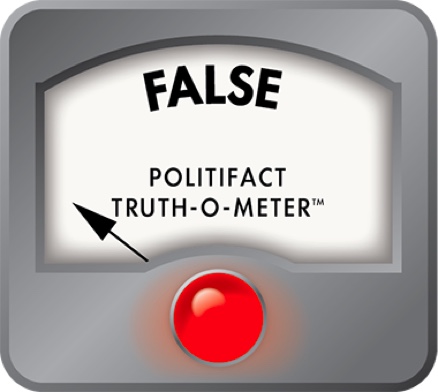 Dick Cheney slips on key nuclear treaty
President Barack Obama may have secured the Senate votes he needs to stymie congressional opponents to the Iran nuclear deal, but the criticism remains as vigorous as ever.
Former Vice President Dick Cheney predicted that the deal would ignite a nuclear arms race in the Middle East. One of the agreement's fundamental flaws, he said, is it allows Iran to continue to enrich uranium.
"When they allow Iran to continue with enrichment, they are breaking one of the key requirements with respect to the nonproliferation treaty where enrichment has been limited to basically the weapons states," Cheney said on MSNBC's Morning Joe on Sept. 2, 2015. "And here we are sanctioning giving enrichment capability to the Iranians."
Given that the Nuclear Nonproliferation Treaty, or NPT, was designed in part to allow countries to pursue the peaceful use of atomic energy, Cheney's claim struck us as dubious.
Ratified by the United States in 1969, the treaty's first two articles target the spread of nuclear weapons. Nations that already have nukes promise not to help other countries acquire them, and those without nukes promise not to try and get them.
The fourth article lays down the ground rules for a peaceful nuclear program:
Nothing in this Treaty shall be interpreted as affecting the inalienable right of all the Parties to the Treaty to develop research, production and use of nuclear energy for peaceful purposes without discrimination and in conformity with articles I and II of this Treaty.
National representatives to a United Nations conference in 2000 to assess the treaty added a bit more detail about the peaceful use of nuclear energy in their final report:
The Conference confirms that each country's choices and decisions in the field of peaceful uses of nuclear energy should be respected without jeopardizing its policies or international cooperation agreements and arrangements for peaceful uses of nuclear energy and its fuel-cycle policies.
Enriching uranium, as this diagram shows, is part of the nuclear fuel cycle.
Source: International Commission on Nuclear Non-proliferation and Disarmament
Daryl Kimball is executive director of the Arms Control Association, an organization that favors the current deal. Kimball refutes Cheney's statement.
"Former Vice President Cheney is incorrect in asserting that the NPT prohibits enrichment by non-nuclear weapon states," Kimball said. "Article IV of the treaty does not 'allow it,' nor does it prohibit it.' "
Brian Finlay, managing director of the Stimson Center, a defense policy group in Washington, also finds Cheney's words problematic.
"He is correct to say that France, the United States, Russia, China and the United Kingdom all have enrichment capacities," Finlay said. "But so do Germany, Japan, the Netherlands -- definitely not nuclear weapons states."
Finlay noted that there is debate over whether Article IV grants Iran the right to enrich uranium. Some diplomats argue it only specifically grants a right to pursue peaceful uses. Whether that includes enrichment is left vague. However, under no reading does the treaty limit enrichment to nuclear-armed states. Finlay said unambiguously, "Cheney misspoke."
We note that Cheney is correct that the deal with Iran allows it to continue to enrich uranium. In Annex 1 of the Joint Comprehensive Plan of Action, one section specifically addresses enrichment.
The first clause states that "Iran will keep its enrichment capacity at no more than 5060 IR-1 centrifuge machines in no more than 30 cascades in their current configurations in currently operating units at the Natanz Fuel Enrichment Plant for 10 years."
The next clause commits Iran to a maximum level of enrichment of 3.67 percent for 15 years. There are many more details, but the point is that Iran gets to run a system to enrich uranium.
For the curious, bomb-grade uranium needs to be enriched to about the 90 percent point. However, as we've reported before, once uranium-235 is enriched to about the 4-5 percent level, that's about two-thirds of the work needed to get it to 90 percent. You need about 25 kilograms of that highly enriched material to make one bomb.
Supporters of the deal say there are enough inspections and safeguards in place to make sure that Iran doesn't cheat. Critics obviously think otherwise.
Our ruling
Cheney said that a key piece of the Nuclear Nonproliferation Treaty is that only nuclear-armed states can have enrichment programs. The text of the treaty and subsequent international conferences say otherwise. While it's debatable whether the treaty grants nations the right to enrich, if a non-nuclear nation wants to enrich uranium for peaceful purposes, the treaty doesn't stand in the way.
We rate this claim False.
MSNBC, Morning Joe, Sept. 2, 2015
United Nations, Nuclear Non-proliferation Treaty, July 1, 1968
United Nations, 2000 NPT review conference, 2000
Center for Strategic and International Studies, Understanding Iran's Right to Enrichment, July 23, 2012
White House, Joint Comprehensive Plan of Action Annex I, July 14, 2015
PunditFact, The odd reality of Iran's centrifuges: Enough for a bomb, not power, Feb. 25, 2015
Email interview, Brian Finlay, managing director, Stimson Center, Sept. 2, 2015
Email interview, Daryl Kimball, executive director, Arms Control Association, Sept. 2, 2015
Browse the Truth-O-Meter
More by Jon Greenberg
Support independent fact-checking.
Become a member!
In a world of wild talk and fake news, help us stand up for the facts.