Get PolitiFact in your inbox.
"Swaziland has the highest rate of HIV infection in the world."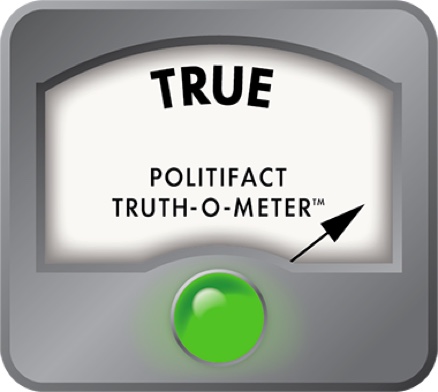 David Beckham says Swaziland has the world's highest rate of HIV
British soccer star (or footballer if you prefer) David Beckham is a long-time goodwill ambassador for UNICEF. For a decade, he has lent his presence and fame to help the United Nations agency in its work with children around the world.
A video posted on Facebook showed Beckham's visit to Swaziland, a landlocked nation on the border between South Africa and Mozambique that has just over 1 million people. In the video, which has been viewed more than 1.3 million times, Beckham said "Swaziland has the highest rate of HIV infection in the world."
That statistic checks out.
Here's the research behind it.
There are two ways to talk about the reach of HIV/AIDS (or any disease for that matter). There's prevalence, which tells you the fraction of people who are infected with the virus at any particular time. And there's incidence, which tells you how many new people get infected in a given year.
Swaziland tops the rankings for both.
UNAIDS, the United Nations group focused on HIV/AIDS, reports that last year, HIV prevalence among adults 15-49 in Swaziland was 28.8 percent of the population -- more than 1 out of 4. The incidence rate was 2.36 per 100 person-years. These charts, drawn from UNAIDS data, back up Beckham's claim.
The CIA World Factbook has the same rankings, although the actual numbers vary a bit. A survey published in 2012 by the Swaziland Ministry of Health found slightly higher rates -- 31 percent prevalence and 2.4 percent incidence -- but that would certainly leave the ranking unchanged.
Why so high?
Kate Grabowski and Ronald Gray at the Johns Hopkins Bloomberg School of Public Health, told us that a constellation of factors led to what Gray called "an unmitigated disaster" in Swaziland. Researchers debate the relative importance of certain drivers, but a lack of HIV treatment and prevention, as well as migration patterns and social structures all likely play a role.
In Swaziland, there are "very high rates of polygamy," Gray said, plus many men work as miners in South Africa and Botswana where prostitution is common.
That could explain the high rate, but as far as Swaziland's top rank among nations, that might have more to do with its small size.
Grabowski noted that in some ways, Swaziland resembles other HIV hot spots.
"There are other communities that are not necessarily countries which also have high HIV prevalence," Grabowski said. "Unfortunately Swaziland gets highlighted because it happens to be one of those places and it is also a country."
Our ruling
Beckham said that Swaziland has the highest rate of HIV in the world. Official numbers back that up. Whether you look at how many people are infected with HIV at any moment, or how many new infections emerge in a year, Swaziland is worse off than any other nation.
We rate this claim True.
David Beckham, Facebook video, June 10, 2016
Ministry of Health - Kingdom of Swaziland, Swaziland HIV Incidence Measurement Survey, November 2012
Centers for Disease Control, Swaziland, April 6, 2015
Central Intelligence Agency, World Fact Book - HIV/AIDS adult prevalence, accessed June 16, 2016
UNAIDS, AIDS data, 2015
Email interview, M. Kate Grabowski, assistant scientist, Johns Hopkins Bloomberg School of Public Health, June 16, 2016
Email interview, Ronald Gray, professor of epidemiology, Johns Hopkins Bloomberg School of Public Health, June 16, 2016
Email interview, Amala Reddy, regional strategic information adviser, UNAIDS, June 16, 2016
Email interview, Peter Denis Ghys,director, strategic information and evaluation, UNAIDS, June 17, 2016
Browse the Truth-O-Meter
More by Jon Greenberg
Support independent fact-checking.
Become a member!
In a world of wild talk and fake news, help us stand up for the facts.