Stand up for the facts!
Our only agenda is to publish the truth so you can be an informed participant in democracy.
We need your help.
I would like to contribute
On a referendum that could strip legislators of their redistricting power.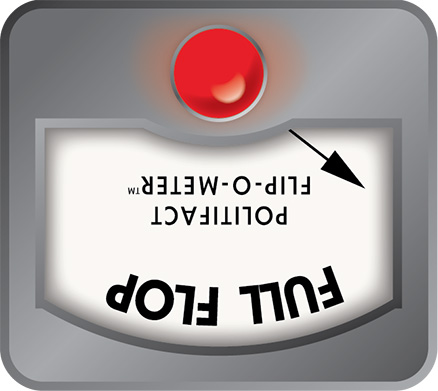 Top Virginia House Democrats flip-flopped on redistricting
State legislators were not in a gambling mood on Feb. 23, 2019 when they overwhelmingly passed a resolution that could strip them of the power to draw their election districts.
The maps are drawn once every 10 years after a new census is released. The majority party traditionally rig the maps to protect its incumbents and draw new districts it can control for the next decade.
In Virginia, both parties have been adept with the gerrymander. In the 1970s, when Democrats lost repeated statewide elections, they still controlled about three-quarters of the General Assembly seats. Although Republicans have failed to win a statewide election since 2009, they held about two-thirds of the House seats for much of the last decade.
But the 2017 House elections bucked the trend. Democrats, buoyed by suburban population growth and dislike of President Donald Trump, gained 15 seats in the House - shrinking the GOP majority to 51-49.  The Senate, which teetered between the parties last decade, was not up for election that year and had a 21-19 GOP majority.
So on Feb. 23, 2019, neither party was assured of having power after the coming fall elections for all House and Senate seats that would determine which party got to draw the maps after the 2020 census. In the uncertainty, Democrats and Republicans moved towards a less partisan way of redistricting that legislators couldn't dominate.
They passed a resolution to put before voters a proposed constitutional amendment that would establish a redistricting commission of eight legislators and eight citizens. The panel would draw the maps and, with the support of 12 commissioners, put them in effect. If it couldn't agree, the state Supreme Court would draw the districts.
The Senate unanimously approved the resolution. In the House, many members of the Virginia Legislative Black Caucus opposed the resolution, saying it did not guarantee minority participation in redistricting. But the measure passed on an 83-15 vote that included the top two Democrats: Minority Leader Eileen Filler-Corn of Fairfax and Charniele Herring of Alexandria, the party's caucus leader.
To get on the ballot, however, the resolution had to be approved two years in a row, word for word, with a legislative election in between. And a lot changed. 
In late 2019 elections, Democrats gained control of the House and Senate for the first time this century. In the House, Filler-Corn became speaker and Herring became majority leader. They pushed Democrats to reverse course and defeat redistricting resolution this winter. They embraced Black Caucus criticisms that it didn't guarantee minority participation and that the state Supreme Court - if called on to draw the maps - might side with the GOP because most of the justices are Republican appointees.
Filler-Corn and Herring voted for two unsuccessful bills that would alter Virginia's redistricting procedures by law, but not enshrine those changes in the constitution. Although both measures set up redistricting commissions, they also allowed the possibility of the General Assembly having the final say on political maps.
Then, the two Democratic leaders voted against the resolution they supported in 2019 to let voters decide whether legislators should continue to draw districts. Despite their eforts, It passed the House 54-46, and cleared the Senate 38-2. If signed, as expected, by Democratic Gov. Ralph Northam, Virginians will vote on the proposed constitutional amendment this fall. 
Filler-Corn, in a statement after the House vote, said, "We must be vigilant and adhere to an extraordinarily high standard when proceeding with permanently changing the Constitution. In my opinion, this amendment fails to meet that standard."
Herring, during floor debate, acknowledged she had changed positions on the constitutional amendment. She said the resolution, in 2019, was changed many times and she did not have time to fully read the final version in the closing days of the General Assembly session. Several other House Democrats who switched votes offered similar explanations.
In addition to Filler-Corn and Herring, 22 House Democrats who voted for the referendum in 2019 opposed it this year. They are:
Hala Alaya, Prince William; Betsy Carr, Richmond; Jennifer Carroll Foy, Prince William; Karrie Delaney, Fairfax; Wendy Gooditis, Virginia Beach; Elizabeth Guzman, Prince William; Patrick Hope, Arlington; Chris Hurst, Montgomery; Jay Jones, Norfolk; Mark Keam, Fairfax; Paul Krizek, Fairfax; 
Mark Levine, Alexandria; Alfonso Lopez, Arlington; Kathleen Murphy, Fairfax; David Reid, Loudoun; Danica Roem, Prince William; Ibraheem Samirah, Fairfax; Mark Sickles, Fairfax; Marcus Simon, Fairfax; Richard Sullivan, Fairfax; Kathy Tran, Fairfax; Vivian Watts, Fairfax.
It should also be noted that two two Democratic senators who backed the referendum in 2019 opposed it this year: John Edwards, Roanoke, and Scott Surrovell, Fairfax. 
Our ruling
The record is clear. Filler-Corn and Herring supported a referendum in 2019 that could strip legislators of their redistricting powers, and opposed it in 2020.  So did 22 of their fellow House Democrats.
That rates Full Flop.
Browse the Truth-O-Meter
More by Warren Fiske
Support independent fact-checking.
Become a member!
In a world of wild talk and fake news, help us stand up for the facts.