Stand up for the facts!
Our only agenda is to publish the truth so you can be an informed participant in democracy.
We need your help.
I would like to contribute
Seniors around the world who died from COVID vaccine are being improperly listed as "natural causes."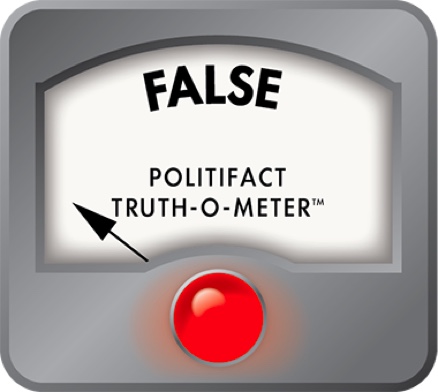 No evidence that COVID-19 vaccinations caused deaths of senior citizens
If Your Time is short
The article suggests that Hank Aaron and elderly people in Gibraltar and Norway who died about two weeks after being vaccinated were killed by the vaccines. But there is no evidence the vaccines caused their deaths.
Suggesting that coronavirus vaccinations killed 86-year-old Hank Aaron and elderly people in Gibraltar and Norway, an article widely shared on Facebook claims that "seniors" around the world died soon after getting vaccinated, and that their cause of death was listed as natural.
"Seniors dying after COVID vaccine labeled as natural causes," reads the headline of the article by Dr. Joseph Mercola, a major funder of anti-vaccine efforts. Mercola's work has come under criticism before from federal agencies and others within the medical community. 
The full article, which requires a registration to view, begins: "Around the world, reports are pouring in of people dying shortly after receiving the COVID-19 vaccine. … Ironically, when seniors die before vaccination, it's due to COVID-19 and something must be done to prevent it, but when they die after vaccination, they die of natural causes and no preventive action is necessary."
The article was flagged as part of Facebook's efforts to combat false news and misinformation on its News Feed. (Read more about our partnership with Facebook.)
The article relies on evidentiary assertions that have been widely discredited before. Let's look. 
Aaron's death natural
The article says the death Jan. 22 of Aaron, the Hall of Fame baseball player, is notable because he died 17 days after he chose to be vaccinated publicly in hope that other Black people would get the shot. 
But the Fulton County (Ga.) Medical Examiner's office said Aaron's cause of death was natural and not linked to the vaccine. We rated as False a claim that said otherwise.
Health Feedback rated as "misleading" a separate assertion that Aaron's death "is part of a wave of suspicious deaths among elderly closely following administration of COVID vaccines." The nonprofit fact-checker said there is no evidence to back the claim.
Article admits Gibraltar doesn't back its claim
Mercola's article said a surge in deaths in Gibraltar after COVID-19 vaccinations began "raises questions." 
The article said Gibraltar, the British overseas territory on the southern coast of Spain, had only 10 COVID-related deaths by Jan. 6. But vaccinations began Jan. 9 and by Jan. 17, the article claimed, "the total death toll had suddenly skyrocketed to 45," with most of the people who died during that period being in their 80s or 90s. 
A Reuters fact-check said a claim that coronavirus deaths in Gibraltar have been caused by the vaccine and not the virus is false, saying there is no evidence linking the deaths to the vaccine. Full Fact reached the same conclusion.
The government said in a statement Jan. 27 that 11,073 people had received a first dose of the Pfizer vaccine and none had died as a result of receiving it. Six people between the ages of 70 and 100 who died after receiving the vaccine apparently contracted COVID-19 before being vaccinated, but testing did not detect it, according to the statement.
In a Feb. 1 announcement, the government encouraged people over age 60 to be vaccinated, noting that "we have offered the vaccine to almost everyone over the age of 60."
Norway finds no causal link
The article claimed the Norwegian Medicines Agency initially downplayed any connection between the deaths of 29 seniors citizens in the wake of Norway's "vaccination push" — but that the agency is "now reconsidering."
We rated as Mostly False a claim on Facebook that the COVID-19 vaccine is dangerous because 23 people died in Norway "within hours" of receiving it. Those who died were very frail nursing home residents with serious underlying illnesses. The inoculation was not determined to be the cause of death.
Since then, in its latest weekly report on adverse reactions to the vaccinations, the agency said Feb. 2 that among the 112,000 people who have received the first dose and 22,000 who have received the second, there were 56 deaths "with a temporal link to vaccination." All occurred among nursing home residents over age 70 within 12 days of vaccination. 
"Many of these reports state that no link to vaccination is suspected. The fact that some nursing home residents die soon after being vaccinated does not mean that there is a causal relationship," the report said. 
"Every day, an average of 45 people die in Norwegian nursing homes or other similar institutions. It is therefore to be expected that deaths will occur soon after vaccination, without there necessarily being any causal link to the vaccine." 
The agency also said in the report: "The benefits of administering the vaccine are considered to outweigh any possible risks."
A COVID-19 subcommittee of the Global Advisory Committee on Vaccine Safety, an advisory body to the World Health Organization, reviewed information on deaths reported in frail, elderly individuals in Europe who had received the Pfizer vaccine. 
In a statement Jan. 22, the subcommittee said, "The current reports do not suggest any unexpected or untoward increase in fatalities in frail, elderly individuals or any unusual characteristics of adverse events."
Our ruling
An article widely shared on Facebook claimed that seniors died soon after getting a COVID-19 vaccination and their cause of death was improperly listed as natural.
The article cited the deaths of 86-year-old Hank Aaron and several dozen elderly people in Gibraltar and Norway, all of whom died within a couple of weeks of receiving a COVID-19 vaccination. 
There is no evidence that the vaccines caused any of the deaths. Aaron's death was ruled natural, and authorities in Gibraltar and Norway said none of the deaths of elderly people they investigated were caused by the vaccines.
We rate the claim False.
Mercola.com, "Seniors Dying After COVID Vaccine Labeled as Natural Causes," Feb. 2, 2021
Reuters, "Fact check: Discussion of deaths in elderly vaccine recipients in Norway lacks context," Jan. 20, 2021
Reuters, "Fact check: Vaccine not linked to COVID-19 deaths in Gibraltar," Feb. 2, 2021
Full Fact, "53 people have not died in Gibraltar because of the Covid-19 vaccine," Jan. 29, 2021
AFP Fact Check, "Social media posts mislead on Pfizer-BioNTech vaccinations in Norway," Jan. 22, 2021
PolitiFact, "No evidence that the COVID-19 vaccine caused Hank Aaron's death," Jan. 26, 2021
Health Feedback, "Frequency of deaths in elderly individuals after COVID-19 vaccination wasn't higher than the frequency in those who weren't vaccinated," Jan. 26, 2021
Washington Post, "A major funder of the anti-vaccine movement has made millions selling natural health products," Dec. 20, 2019
PolitiFact, "Norway deaths after COVID-19 shot were among very frail elderly, not proved to be caused by vaccine," Jan. 19, 2021
World Health Organization, statement of the subcommittee of the Global Advisory Committee on Vaccine Safety, Jan. 22, 2021
Her Majesty's Government of Gibraltar, statement, Jan. 27, 2021
Her Majesty's Government of Gibraltar, statement, Feb. 2, 2021
Norwegian Medicines Agency, "Reported suspected adverse reactions to coronavirus vaccines," Feb. 2, 2021
Browse the Truth-O-Meter
More by Tom Kertscher
Support independent fact-checking.
Become a member!
In a world of wild talk and fake news, help us stand up for the facts.