Stand up for the facts!
Our only agenda is to publish the truth so you can be an informed participant in democracy.
We need your help.
I would like to contribute
Says Republican leaders "are working hard to cover up election corruption in Wisconsin."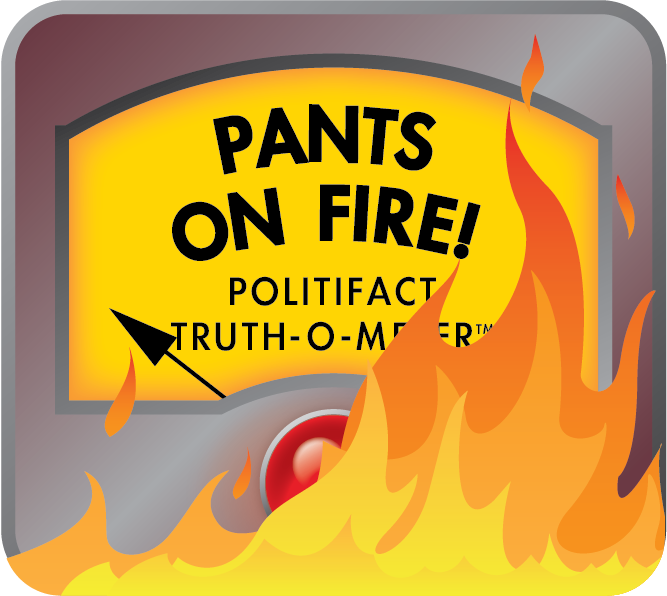 Trump misses mark on claim that Wisconsin Republicans refuse to investigate 2020 election
If Your Time is short
Republican leaders in Wisconsin have commissioned several investigations into potential fraud during the 2020 election

One is being conducted by a former conservative state Supreme Court justice and a team of retired police officers, while another is being conducted by the nonpartisan Legislative Audit Bureau
President Joe Biden won Wisconsin nearly eight months ago, but the 2020 election in the state -- or at least the questioning of it -- seems to be never ending. 
Shortly after Biden won the state by more than 20,000 votes, thanks largely to Dane and Milwaukee counties, which both had large numbers of absentee ballots, President Donald Trump' campaign pursued a recount in those two counties. But that effort only shifted the margin by 87 votes toward Biden. 
Additionally seven lawsuits challenging aspects of the election have all failed, including at the conservative-controlled Wisconsin Supreme Court and no evidence of widespread fraud has surfaced.  
Trump, of course, continues to claim he won the state.
On the eve of the state GOP convention, Trump lashed out against three Republican state lawmakers -- Assembly Speaker Robin Vos, state Sen. Chris Kapenga and Senate Majority Leader Devin LeMahieu -- alleging that the trio was "are working hard to cover up election corruption in Wisconsin."
The June 25, 2021 statement from Trump's Save America PAC went on to say: "They are actively trying to prevent a Forensic Audit of the election results, especially those which took place in Milwaukee, one of the most corrupt election locales in the country. Don't fall for their lies! These REPUBLICAN 'leaders' need to step up and support the people who elected them by providing them a full forensic investigation." 
So is Trump right?
Are Vos, Kapenga and LeMahieu trying to prevent further audits and examinations, and to "cover up election corruption"? 
In a word: No.
Quite the opposite, actually.
Republicans have called for several investigations into election results.
Despite the failed recount, the many lawsuits, agreement that the Wisconsin election was free and fair and no evidence of enough fraud to overturn the result, Republicans are -- contrary to Trump's claim -- continuing to investigate.
Vos, of Rochester, hired retired police officers to look into aspects of the election, according to a May 26, 2021 Milwaukee Journal Sentinel article. 
As a part of the effort, Vos said the former officers will review all tips received about election fraud and look into the credible ones, and will be paid with taxpayer funds. The team will also spend time looking into claims of double voting, as well as review how some clerks, following State Election Commission guidance, filled out some missing elements of absentee ballot applications. 
Also underway is an audit of the election by the nonpartisan Legislative Audit Bureau, which began in February, according to a Feb. 11, 2021 report from the Journal Sentinel. 
Requested by Republican lawmakers, the audit will look at issues that have faced scrutiny from courts and election observers, such as how the state maintains its voter rolls and when it allows voters to get absentee ballots without showing an ID. 
Meanwhile, in June, a group of Republican lawmakers, including state Rep. Janel Brandtjen of Menomonee Falls, head of the Assembly's elections committee, visited Arizona to tour the coliseum where a months-long review of Maricopa County's ballots is underway by order of Republicans in the Arizona Senate, according to a June 18, 2021 Journal Sentinel article. 
 
The Republican leaders targeted by Trump have dismissed the former president's claim as "misinformed," according to a June 26, 2021 Journal Sentinel report. 
"When I saw the president's statement, it surprised me because many on the left have been going after us harder than I have ever seen, because in Wisconsin, we have hired investigators, we have passed legislation and we are doing a forensic audit already," Vos said. "So I think this is one of those cases where the president was just misinformed by his staff or he didn't see the media reports."
At the convention, Vos also announced that former conservative Supreme Court Justice Mike Gableman would oversee the former officers during their investigation. Gabelman will be paid at taxpayer expense. 
But what of Trump's assertion that Wisconsin legislators are refusing a "forensic" audit? 
Communications staff for Trump did not respond to a request for more information on what he meant by a forensic audit, but a June 1, 2021  report by AZ Central said such an audit is one that investigates to find instances of fraud. That is, findings from the investigation can then be used as evidence in court later on. 
It wouldn't be off base to think the GOP-backed effort in Wisconsin -- involving retired police officers and a former Supreme Court justice -- would take such an approach. That said, the investigation method here may look different from what is happening as a part of Arizona's "forensic" audit, where ballots and machines are being looked at. 
Our ruling
Trump claimed that Wisconsin Republican leaders "are working hard to cover up election corruption in Wisconsin."
That's wrong.
If anything, Republican leaders have taken great criticism for the continued efforts to dig into the results of an election that has already seen a recount and numerous legal challenges. Republicans have gone so far as to say they will use taxpayer money to pay a former state Supreme Court justice to oversee an effort led by retired police officers, also to be paid by taxpayers.
Critics may say that effort is a ridiculous exercise. But our focus here is on Trump, and his claim Republican leaders have failed him and are doing nothing to examine the election results.
That's plainly ridiculous. Pants on Fire.
Email from Save America PAC, June 25, 2021
Milwaukee Journal Sentinel, "Top Republian Robin Vos hires former cops to investigate November election," May 26, 2021
Milwaukee Journal Sentinel, "Republican lawmakers order an audit of Wisconsin's elections," Feb. 11, 2021
Milwaukee Journal Sentinel, "Wisconsin GOP leaders say Trump is 'misinformed' after the former president claimed they are hiding election corruption," June 26, 2021
Milwaukee Journal Sentinel, "How the battle over the 2020 presidential election lives on in Wisconsin 7 months later," June 18, 2021
AZ Central, "Is the Maricopa County election audit truly an audit? Here's what professional auditors have to say," Jun 1, 2021
Browse the Truth-O-Meter
More by Laura Schulte
Support independent fact-checking.
Become a member!
In a world of wild talk and fake news, help us stand up for the facts.