Get PolitiFact in your inbox.
Haiti, Tanzania and Madagascar refused the COVID-19 vaccines and now all three of their presidents have died unexpectedly.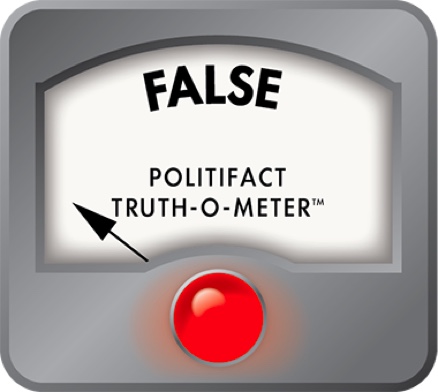 There's no evidence these politicians were killed over their countries' refusal of COVID-19 vaccines
If Your Time is short
There is no evidence that the deaths of Jovenel Moïse, John Magufuli and Didier Ignace Ratsiraka were connected to their governments' refusing COVID-19 vaccines.

Moïse was the only one assassinated, and experts say his death will likely only further hinder the vaccine effort in Haiti, not help it.

Ratsiraka was not Madagascar's president at the time of his death. His last term ended in 2002.
Days after Haiti President Jovenel Moïse was assassinated by a group of gunmen in an ambush at his home, conspiratorial posts spread online that claim his death, along with the deaths of other political leaders, came about because their countries "refused" the COVID-19 vaccines. 
"Three countries refused the COVID-19 vaccine. Now all three of their presidents have died unexpectedly," a meme, shared on Facebook, reads. "Haiti - Jovenal Moïse was killed yesterday. Tanzania - John Magufuli died March 2021. Madagascar - Didier Ignace Ratsiraka died March 2021. Are you a 'coincidence theorist'?" text below the image says.
There is no evidence that any of these leaders' deaths were connected to their position on COVID-19 vaccines.
Moïse was the only one assassinated, and experts say his death will likely further hinder the vaccine effort in Haiti, not help it. Meanwhile, Ratsiraka, former president of Madagascar who died in March, hadn't been in power since 2002. Both he and Magufuli died with heart-related issues, according to news reports.
The post was flagged as part of Facebook's efforts to combat false news and misinformation on its News Feed. (Read more about our partnership with Facebook.)
John Magufuli of Tanzania
The death of Tanzania's 61-year-old president, John Magufuli, was announced on March 17, 2021, by Samia Suluhu Hassan, who was the vice president at the time and is now president.
In a public address, Hassan said Magufuli died of a heart condition at a hospital in Dar es Salaam. He had not been seen in public for more than two weeks before his death. There is no evidence that he was murdered. 
Magufuli, one of Africa's most prominent COVID-19 skeptics, mocked the effectiveness of masks, banned COVID-19 testing, prohibited doctors from diagnosing, and announced in June 2020 that the country had defeated the pandemic through prayer. Doctors were barred from wearing face masks, and some said they were forced to classify infections or deaths they believed to be from COVID-19 as pneumonia, heart disease or other illnesses. 
Magufuli's government refused to purchase any vaccines. He instead claimed the shots could be harmful and told Tanzanians, without evidence, that using steam inhalation and herbal medicines would fight off the disease.
Hassan, meanwhile, has slowly taken a more serious approach to the pandemic. She's worn masks in public, opened COVID-19 testing centers and announced in June 2021 that the country had ordered its first batch of vaccines.
Didier Ignace Ratsiraka of Madagascar
Ratsiraka was Madagascar's former head of state, and not its current president when he died at the age of 84 on March 28, 2021. His cause of death wasn't immediately disclosed, but local media reported that his family said he died of cardiac arrest.
Ratsiraka served as president of the island from 1975 to 1993, and again from 1997 to 2002.
The announcement of his death was made on Twitter by the current president of Madagascar, Andry Rajoelina.
"The Malagasy have lost an illustrious patriot," Rajoelina wrote. "I extend my condolences to his relatives, to the great family of the army and to all Malagasy citizens."
Along with his wife, Ratsiraka was admitted to the hospital days earlier for the flu, according to local reports, and had tested negative for COVID-19, his relatives said. 
The country initially rejected the vaccines, touting an herbal remedy instead, before it signed up for the World Health Organization's COVAX initiative in April. In May, it received its first batch of 250,000 doses of Covishield, the Oxford-AstraZeneca vaccine produced by the Serum Institute of India. 
There is no evidence that Ratsiraka was killed, and he was not serving as Madagascar's president when he died. 
Jovenel Moïse of Haiti
Haitian President Moïse is the only one in this group who was assassinated. It happened when a group of gunmen entered his home July 7 and opened fire, killing him and injuring his wife.
More than 20 people have been arrested in connection with the killing, most recently including Christian Emmanuel Sanon, a 63-year-old Haitian man living in South Florida. Sanon describes himself as a doctor despite records showing no medical license in the state, according to the Miami Herald. Others involved told Haitian officials that their mission wasn't to kill Moïse, the Herald reported, but instead to serve a 2019 arrest warrant before installing Sanon as the new president. 
The lack of COVID-19 vaccines in the country appears to be due to both the government's hesitation to acquire doses, as well as administrative ineptitude. 
A shipment of 130,000 doses, scheduled to arrive in mid-June, was delayed for unknown reasons and pushed to an undetermined date.
Moïse's killing appears unrelated to Haiti's lack of vaccines. It followed months of rising political turmoil and gang violence in the country. Protests against Moïse grew in his last year of office when he declined to step down amid a dispute over when his term should end. He ruled by decree as the terms of elected officials across the country expired and no elections were held.
Meanwhile, public health experts told the Washington Post that the assassination will hurt the troubled vaccine rollout, not help it.
Our ruling
A Facebook post claims that the presidents of Haiti, Tanzania and Madagascar were all killed after their countries refused the COVID-19 vaccines.
There is no evidence that any of the men were killed because of their countries reluctance over the COVID-19 vaccines. 
Magufuli and Ratsiraka both reportedly died in hospitals of heart-related issues, and the latter had been out of power for nearly 20 years. Moïse was the only one assassinated among the group, following months of political turmoil in the country over his governing and rising crime.
We rate this False.
Browse the Truth-O-Meter
More by Samantha Putterman
Support independent fact-checking.
Become a member!
In a world of wild talk and fake news, help us stand up for the facts.