Stand up for the facts!
Our only agenda is to publish the truth so you can be an informed participant in democracy.
We need your help.
I would like to contribute
Images of a woman having bloody makeup applied show "fake combatant photos" in Ukraine.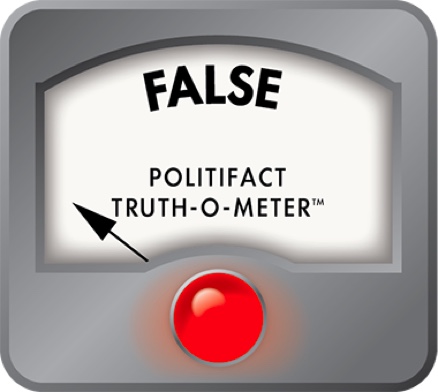 Photos of war makeup in Ukraine are from combat medic training in 2016
If Your Time is short
Four photos being shared on social media of a woman having war wound makeup applied to her face and body are from a medic training exercise in 2016.

At least one of the images was posted by an Instagram user whose profile describes her as a combat medic in Ukraine. The same woman appears in three of the photos.

A Twitter user with the same handle as the Instagram user tweeted Nov. 25 that "enemy propagandists" stole her photos from the 2016 training sessions to misrepresent them.
Allegations that images showing war devastation in Ukraine were staged have been shared on social media since Russia invaded the country in February.
We've debunked multiple claims about photos, including a false one that said a teacher injured on the first day of the war was a crisis actor. 
Now, old photos of a combat medic training exercise are being used to push similar claims that the war in Ukraine isn't really happening.
"The lengths they will go to to keep you complacent with their US funded wars," read the caption next to a video on an Instagram post Nov. 27.
The video is from another user who spoke about a tweet that showed three images of bloody makeup being applied to a woman, and a fourth of a wounded woman lying in the street being tended to by soldiers. It led with the words, "Fake war Ukraine." 
"There's a war going on. Why would you have to take fake combatant photos?" the man in the video asked.
The images are not being used to stage a battlefield in Ukraine, however. They are from 2016, and the woman who shared them initially said they are from combat medic training.
When we looked for these photos online, we found a blog post from Janne Ahlberg, an independent fact-checker in Finland who runs HoaxEye, a website that  identifies fake pictures.
Ahlberg tracked the photos to an Instagram user and said they were from a tactical combat casualty care training session in 2016.
At least one of the images was from an Instagram user who goes by the handle deathkitty_999 and was dated June 12, 2016. The user's profile describes her as a combat medic veteran in Ukraine.
We couldn't find the other three images on her page, but the same women appear in three of the photos. We also found a similar picture showing the same two women posted the same day. 
A December 2016 post from the same user shows her taking a selfie in front of a man with a fake wound who was on the ground behind her. 
The June 2016 posts are hashtagged #44нц #tccc_training. On the #tccc hashtag, the user posted several other training photos.
The 44 seems to be a reference to the 44 Center in Ukraine, which conducts medical and first-aid training courses for first responders, the military and civilians. A look at the center's Facebook and Instagram pages show similar training photos, featuring dummies or actors.
We messaged deathkitty_999 on Instagram and she confirmed it was her in the photo. She also sent us a link to a 44 Center Facebook page that explained the training she was undergoing. We emailed the 44 Center for comment, but didn't immediately hear back.
On Nov. 25, 2022, a woman with the Twitter handle @deathkitty0401 shared a tweet showing the same photos from the Instagram video and wrote, according to the Google translation: "Enemy propagandists stole my photos from training sessions in 2016 from Instagram and passed it off as a successful exposure of the special operation of the Ukrainian IPSO on production videos in Kherson."
The Ukrainian IPSO is a reference to the original tweet seen in the video, which said that the images were from the phone of an employee who works for the Center for Information and Psychological Operations, or CISPO. Russia said in March it had targeted CISPO in strikes to prevent "informational attacks" against its country.
Our ruling
An Instagram post claims that photos of war wound makeup being applied to a woman are fake combat photos, implying the violence in Ukraine isn't real.
But the photos can be traced to an Instagram user who described herself as a combat medic veteran. She shared at least one of the images on Instagram in 2016. A woman with the same handle on Twitter wrote that the photos were from training sessions and were being misrepresented by "enemy propagandists." 
There is no evidence the photos were staged to show an injury from the current battle in Ukraine. We rate the claim False.
UPDATE, Dec. 1, 5:30 p.m. ET: The story was updated Dec. 1 to add the response from an Instagram user received after publication of this article.
Instagram post, Nov. 28, 2022
Peaceful Quaker tweet, Nov. 24, 2022
44 Training Center, "Trainings," accessed Nov. 28, 2022
44 Training Center, Facebook photos
44 Training Center, Instagram page
deathkitty_999, Instagram post, June 12, 2016
deathkitty_999, Instagram post, June 12, 2016
deathkitty_999, Instagram post, Dec. 18, 2016
@deathkitty0401, tweet on Nov. 25, 2022
HoaxEye, "Did Ukraine use fake war photos again? Nope.," Nov. 26, 2022
Browse the Truth-O-Meter
More by Jeff Cercone
Support independent fact-checking.
Become a member!
In a world of wild talk and fake news, help us stand up for the facts.