Get PolitiFact in your inbox.
A 1956 video warned about COVID-19.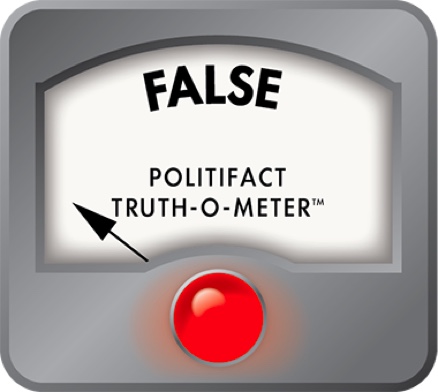 This isn't a prescient PSA from the 1950s. It's satire from 2020
If Your Time is short
This video was created in 2020 as satire.
A black-and-white video circulating on social media includes a description that might surprise people who first learned about COVID-19 in, well, 2019, when the first cases were reported. 
"This video was made in 1956," reads text appearing over the video. "Cronavirus info in video must watch."
"The future certainly looks bright, but it isn't without its darker sides," a narrator can be heard saying in the video, shared in a Facebook reel that has recently regained attention. "According to some predictions, obesity will likely run rampant, and political corruption will become so commonplace as to be accepted. People with nothing entertaining or informative to say will broadcast their demands for attention, and once beloved performers will become pushers of snake oil.
"Perhaps worst of all will be the emergence of a deadly and potentially devastating disease. Think of the last time that you contracted influenza. You were likely bedridden for days, having no appetite or desire to play games. Experts predict that by the year 2020, a new virus will rise spreading from somewhere in Asia to the rest of the world. And with international travel being available to even the most common of citizens, a sickness which would have been contained in years past will quickly spread to all corners of the globe." 
This part of Facebook's efforts to combat false news and misinformation on its News Feed. (Read more about our partnership with Meta, which owns Facebook.)
The video in the post is a clip of a longer video posted on YouTube in February 2020 with this title: "1950s PSA: 'Avoiding the Future Plague.'" It was uploaded by RamsesThePigeon, the handle of the video's creator who identified himself to The Associated Press as Max Patrick Schlienger. 
The YouTube post makes clear that the footage in the video was used with "archival and public domain footage," and Schlienger told the AP that "the piece was intended to make a satirical commentary on the anti-science, misinformation-favoring perspectives that were already starting to be spread at the time." 
In August, as the video started to gain traction again, Schlienger tweeted that he made the video in 2020 and "it was intended to satirize the very perspectives it's now being used to support. Misinformation-peddlers cut out all the punchlines." 
We rate claims that this is an old, authentic PSA warning about a disease like COVID-19 False.
Facebook post, Oct. 2, 2022
The Associated Press, Video predicting COVID in 1950s is satire from 2020, Sept. 7, 2022
RamsesthePigeon tweet, Aug. 21, 2022
YouTube, 1950s PSA: "Avoiding the future plague," Feb. 29, 2020
Browse the Truth-O-Meter
More by Ciara O'Rourke
Support independent fact-checking.
Become a member!
In a world of wild talk and fake news, help us stand up for the facts.