Get PolitiFact in your inbox.
Dr. Anthony Fauci "admits that mask mandates were a broad spectrum failure."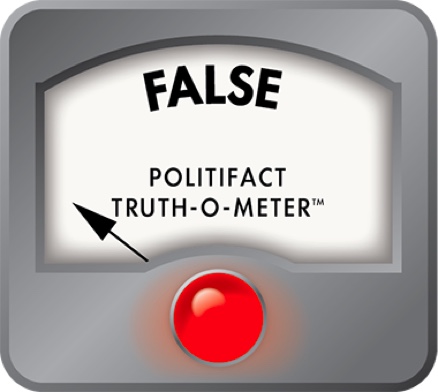 Fauci did not admit in New York Times interview that mask mandates were a failure
If Your Time is short
A tweet took a quote from Dr. Anthony Fauci out of context. 

Fauci did not say that mask mandates as part of the COVID-19 response were a failure. Mask mandates were not discussed in the article in which he was quoted.

Fauci said masks have life-saving potential.
Dr. Anthony Fauci gave several hours of interviews in April to tThe New York Times Magazine for an article reflecting on his role in confronting the COVID-19 pandemic. 
Until he retired in December as head of the National Institute of Allergy and Infectious Diseases, Fauci was the face of the federal response to COVID-19 during the Trump and Biden administrations.
A far-right blogger with 539,000 Twitter followers misconstrued part of the interview on social media.
"Dr. Anthony Fauci finally admits that mask mandates were a broad spectrum failure," Ian Miles Cheong wrote in his tweet.
Cheong then used a quote that Fauci gave to the magazine: 
"From a broad public health standpoint, at the population level, masks work at the margins — maybe 10%."
The tweet, shared on Instagram and noted by Elon Musk, was flagged as part of Meta's efforts to combat false news and misinformation on its News Feed. (Read more about our partnership with Meta, which owns Facebook and Instagram.)
Fauci did not admit in the article to a broad failure in the use of face masks in response to the pandemic and did not discuss the effectiveness of mask mandates.
While saying face masks aren't perfect, Fauci defended them for their potential to save lives.
The article was largely a question-and-answer between David Wallace-Wells, a columnist for the magazine and an opinion writer for The Times, and Fauci. 
In the portion of the article quoted in the tweet, Fauci defends face masks as a way to fight coronavirus infection, saying they have the potential to save lives.
Here was the exchange:
Wallace-Wells: "It was around (early 2020) that the mask guidance wavered — first, masks were not recommended, and then they were. But I want to ask you to reflect on the even bigger picture: Were the culture-war fights over masking worth it? Or did those fights have a bigger negative impact on future vaccine uptake among conservatives than the positive impact they had on spread? To be clear: I'm not someone who doesn't think masks work. I think the science and the data show that they do work, but that they aren't perfect and that at the population level the effect can be somewhat small. In what was probably our best study, from Bangladesh, in places where mask use tripled, positive tests were reduced by less than 10%."
Fauci: "It's a good point in general, but I disagree with your premise a bit. From a broad public-health standpoint, at the population level, masks work at the margins — maybe 10%. But for an individual who religiously wears a mask, a well-fitted KN95 or N95, it's not at the margin. It really does work.
"But I think anything that instigated or intensified the culture wars just made things worse. And I have to be honest with you, David, when it comes to masking, I don't know. But I do know that the culture wars have been really, really tough from a public-health standpoint. Ultimately an epidemiologist sees it as an epidemiological phenomenon. An economist sees it from an economic standpoint. And I see it from somebody in bed dying. And that's the reason it just bothers me a lot — maybe more so than some others — that because of the culture wars you're talking about, there are people who are not going to make use of an intervention that could have saved their lives."
Fauci did not discuss mask mandates. And he emphasized that mask wearing saves lives.
Elsewhere in the interview, Fauci said some moves could have been done better. For example, he said he misread how transmissible the virus was in February 2020 when he said he thought it was low risk. The virus "fooled us in the beginning and confused us about the need for masks and the need for ventilation and the need for inhibition of social interaction," he said.
The federal Centers for Disease Control and Prevention recommends that in parts of the U.S. where the incidence of COVID-19 is rated as medium or high, people who have a high risk of getting very sick should wear masks. It also recommends masks for anyone in an area rated as high-risk. 
The claim takes Fauci's comment out of context. We rate it False.
RELATED: Video shows Fauci reflecting on early recommendations to not wear masks
RELATED: Video shows outdated face mask guidance from Dr. Anthony Fauci
RELATED: A social media post using old Fauci email falsely claims that Fauci 'lied' about mask wearing
Browse the Truth-O-Meter
More by Tom Kertscher
Support independent fact-checking.
Become a member!
In a world of wild talk and fake news, help us stand up for the facts.