Stand up for the facts!
Our only agenda is to publish the truth so you can be an informed participant in democracy.
We need your help.
I would like to contribute
Video showing celebrities, politicians and other notable figures with black eyes proves they are part of the Illuminati.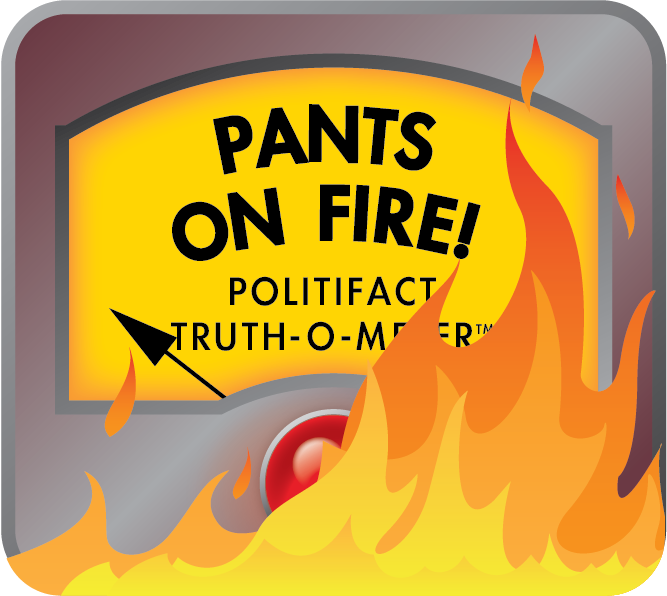 Are black eyes on newsmakers evidence they're in the Illuminati? No, sometimes they're just clumsy.
If Your Time is short
The Illuminati is a centuries-old conspiracy about a secret society of elites that controls the world.

A more recent theory baselessly says newsmakers photographed with black eyes have them as part of an initiation into the Illuminati.

The vast majority of the black eyes on people seen in a video making this claim have simple explanations, such as accidents or stage makeup.
It turns out the rich and famous are  just like us — they, too, can be clumsy and unlucky.
Over the years, celebrities and politicians have been photographed with black eyes and other injuries. Although the black eyes usually have a simple story behind them, to some, they are a continuation of a centuries-old conspiracy theory about the Illuminati, a secret society.
A May 1 Facebook post shared a video with sticker text that read, "Illuminati Black Eye Club." In it, as dramatic music plays, 21 newsmakers are seen photographed with black eyes. 
A caption with the post read, "The 'Black Eye' club, although not officially an organization, refers to a growing number of politicians, celebrities, business elites and heads of the state who have suddenly and mysteriously wound up with a black eye. I can't say I have ever been punched in the eye my entire life, and these are the 1%, just what are ultra rich folk doing getting their eyes fisted?"
Historically, the term "Illuminati" refers to the Bavarian Illuminati, a secret society promoting enlightenment in Germany that was disbanded in the 18th century. Conspiracy theorists today believe the Illuminati, a secret society of elites that controls the world, still exists.
More recently, a conspiracy has been circulating since at least 2018 about the "Black Eye Club." The rumor is that a black left eye on celebrities is part of an initiation ritual into the Illuminati. 
The conspiracy got a pandemic twist in 2022, when one social media post baselessly claimed the black eyes were from COVID-19 vaccines.
The Instagram video shows 21 newsmakers sporting shiners, but it provides no information about how they got them. We scoured the internet to see why all these rich and famous people were being pummeled with punches. We were able to identify 20 of the people seen in the video. 
Sorry to disappoint, but black eyes are not signals of membership in the secret Illuminati. The black eyes had far less interesting origins. In several cases, the shiners were just stage makeup. Others emerged after documented accidents. One happened after a former president choked on a pretzel and fainted.
Our ruling
A Facebook post claimed that photos of newsmakers show they are part of the "Black Eye Club," signaling membership in the Illuminati.
There's no evidence that the Illuminati, which is rooted in a real secret society present more than two centuries ago, exists today. Because the newsmakers seen in the video had far more mundane explanations for their black eyes than an initiation ritual into a group for which there's no evidence currently exists, we rate this Pants on Fire!
PolitiFact researcher Caryn Baird contributed to this report.
Facebook post, May 1, 2023
PolitiFact, No, Anne Heche wasn't murdered because she was working on a movie about Epstein, Aug. 16, 2022
PolitiFact, Biden was not sworn in on an Illuminati Bible, Jan. 25, 2021
Vox, 9 questions about the Illuminati you were too afraid to ask, Jan. 19, 2016
Daily Mail, Bizarre conspiracy theory suggests celebrities including the Pope and even ROYALS who have been snapped with black left eyes are in the secret ILLUMINATI society (and puts the bruises down to an 'initiation ritual'), July 20, 2018
Lead Stories, Fact Check: Black Eyes Of Famous People NOT Caused By COVID Vaccine -- Photos Were Taken Before Vaccine Was Available, Dec. 2, 2022
Indy 100, The black eye club TikTok conspiracy explained, Nov. 5, 2022
The Scottish Sun, FAKE BRUISE Crazy conspiracy suggests dozens of celebs – including Royals and the Pope – appeared in public with black eyes after secret illuminati rituals, July 20, 2018
X post, Oct. 11, 2022
BMFTV, Fonds pour l'Ukraine, carburant: la conférence de presse d'Emmanuel Macron en intégralité, Oct. 7, 2022
BBC News, Duke sports black eye on visit, Oct. 28, 2004
CBS News, Why does John Kerry have two black eyes?, Jan. 23, 2012
Washington Post, The long, strange saga of Harry Reid and the exercise band, Oct. 10, 2015
The Associated Press, Pope Francis Explains How He Got A Black Eye, Sept. 12, 2017
Washington Post, Bush Faints While Eating A Pretzel, Jan. 14, 2022
Daily Mail, 'Looking pretty after being assaulted': Boy George shows off his black eye after nightclub altercation, April 4, 2012
Huffpost, Boy George's 2014 Brit Awards Makeup Looks Like Bruises (VIDEO, PHOTOS), Feb. 20, 2014
Elizabeth Hurley, Instagram post, Jan. 16, 2017
Entertainment Tonight, Jennifer Lopez Explains Why She Has a Black Eye: 'Work Can Be Rough', Dec. 1, 2016
Daily Mail, The black-eyed Prince: Andrew sports a mystery bruise on his face as Royals gather for Countess Mountbatten of Burma's funeral, June 27, 2017
As, A black-eyed Laporta appears in the Barcelona directors box, Aug. 28, 2022
HuffPost, Adam Sandler Says His Black Eye Was The Result Of A 'Bed Accident', June 7, 2022
Mike Garson, Facebook post, June 26, 2016
DavidBowie.com, Bowie steals the show at Fashion Rocks, Sept. 6, 2005
David Bowie News, David Bowie with Arcade Fire – Five Years at Fashion Rocks (2005), Jan. 24, 2021
Everockers, YouTube, David Bowie - Life on Mars? Fashion Rocks 2005, Dec. 22, 2018
San Diego Union-Tribune, Perez Hilton says he was punched by Peas' manager, June 22, 2009
Getty Images, Perez Hilton arrives at the 2007 Fox Reality Channel Really Awards, Oct. 2, 2007
Perez Hilton, YouTube, Perez Hilton Has Panda Eyes! | The Black Eye Club, Jan. 10, 2023
Rolling Stone, Perez Hilton: Hollywood's Most Hated Blogger, Nov. 8, 2007 
Perez Hilton, Facebook post, Nov. 7, 2019
Daily Mail, What happened to your GoldenEye? Pierce Brosnan is spotted with a painful shiner...but he's just forgotten to wipe off his movie make-up, Oct. 22, 2012
Comicbook.com, How Robert Downey Jr. Was Made Younger In Captain America: Civil War, May 11, 2016
Los Angeles Times,  'Kong' star knows this role well , Dec. 9, 2005
Getty Images, UNICEF Snowflake Ball Honoring Leslie Moonves and Trudie Styler, Presented by Baccarat, Nov. 30, 2005
The Guardian, Richard Branson survives high-speed bicycle crash, Aug. 26, 2016
Richard Branson, X post, Aug. 26, 2016
Know Your Meme, The Black Eye Club, accessed Aug. 10, 2023
ET, Kanye West Insists He's Not Part of the Illuminati, April 20, 2015
New York Post, Reese Witherspoon sports a black eye after getting hit by car, Sept. 13, 2011
Just Jared, Ryan Gosling Gets A Black Eye, May 8, 2009
Browse the Truth-O-Meter
More by Jeff Cercone
Support independent fact-checking.
Become a member!
In a world of wild talk and fake news, help us stand up for the facts.