Stand up for facts and support PolitiFact.
Now is your chance to go on the record as supporting trusted, factual information by joining PolitiFact's Truth Squad. Contributions or gifts to PolitiFact, which is part of the 501(c)(3) nonprofit Poynter Institute, are tax deductible.
I would like to contribute
Fight red tide
"Find Solutions to the Unprecedented Red Tides in Southwest Florida."
DeSant-O-Meter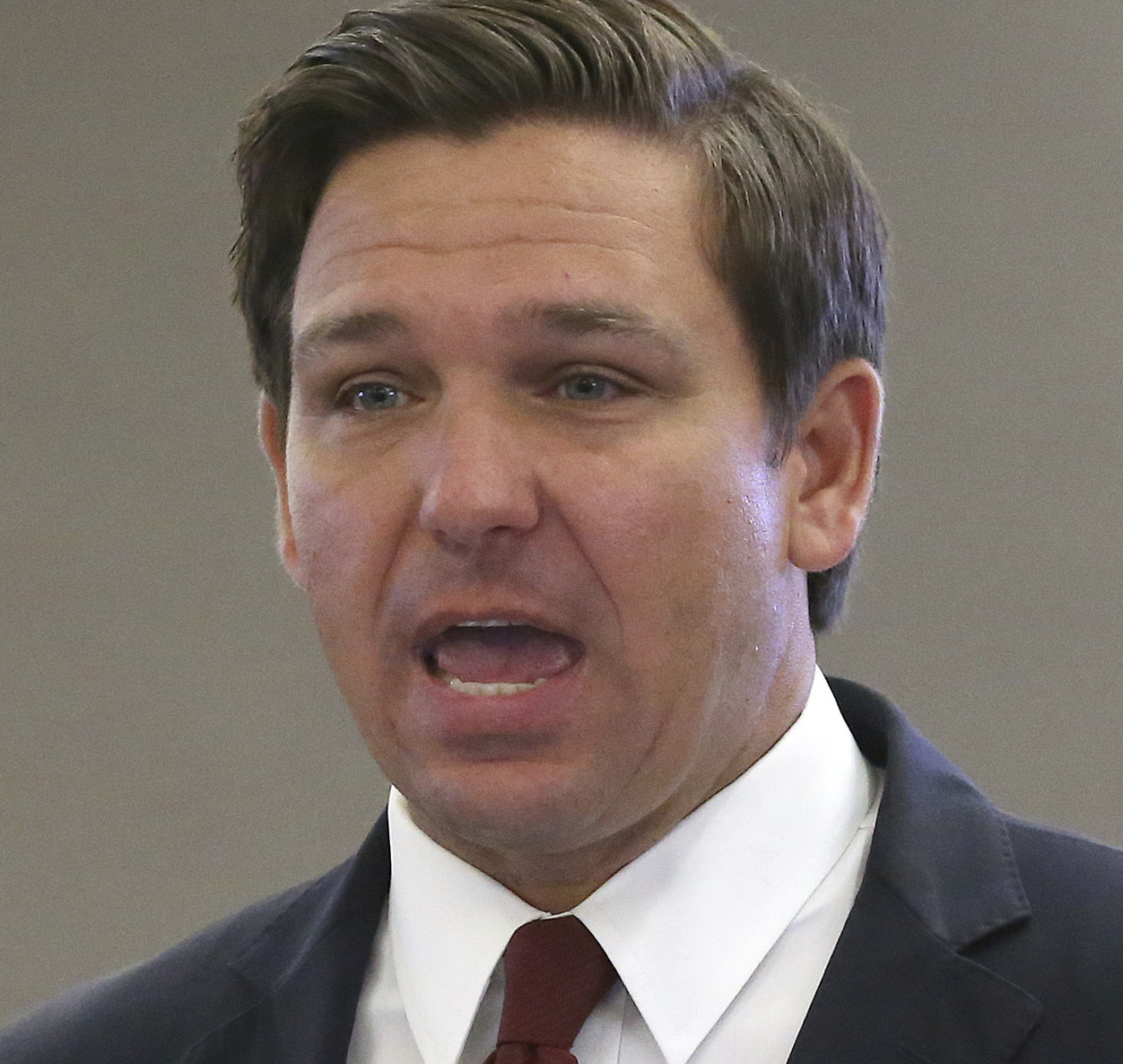 Florida red tide initiative is step toward DeSantis promise
A new initiative puts Gov. Ron DeSantis on the path toward his campaign promise to fight red tides in southwest Florida.
The Legislature approved a 2019-20 budget that includes more than $600 million in water projects. Some of that money is specifically meant to research or combat algae blooms.
In June, DeSantis signed SB 1552 to create the Florida Red Tide Mitigation and Technology Development Initiative, a partnership between the Florida Fish and Wildlife Conservation Commission's Fish and Wildlife Research Institute and Mote Marine Laboratory.
The Legislature directed $3 million annually for the program for six years. The bill requires officials to submit an annual report to the governor starting in January 2021.
Separately, the Legislature provided $25 million to research and fight blue-green algae and red tide.
Researchers have a lot of work ahead of them.
While red tide is naturally originating and has existed for centuries, some scientists say that discharge from farms and fertilizer have worsened outbreaks of the harmful algae. Red tide blooms in the Gulf of Mexico are caused by the microscopic organism Karenia brevis, which is not well understood by scientists.
"What causes Karenia brevis to sometimes become extremely abundant to the point that it causes fish kills, etc.?" University of Miami marine biologist Larry Brand said. "There are many hypotheses about this, and there is no agreement among scientists on this. Indicative of this is the fact that we still cannot predict when and where dense blooms are going to develop."
In 2018, Florida faced its worst red tide in more than a decade. The algae produce toxins that kill fish and may make the air difficult to breathe and turn the water red. It is separate from the outbreak of the blue-green algae.
The algae outbreaks have hurt waterside businesses and a tourism industry that relies on drawing people to the beach.
Some environmentalists and scientists have raised questions about whether the state-led initiative will do enough to address prevention.
Brand analyzed data from 1954 to 2002 and concluded that red tide has increased around 15-fold, which he said not be a natural occurrence.
Pollutants created from human activity "do make red tide worse than it would naturally be and more effort should be put into keeping nutrients from getting into our public water bodies to begin with," Brand said.
As the bill moved through the Legislature, the Sierra Club also pushed for more of a focus on prevention.
"The absence of resources directed at prevention strategies will keep Florida on the track of continuing to wait until toxic algae outbreaks hit and hurt Florida's residents before any action is taken," the Sierra Club testified during the legislative session.
We will have to wait years to see the outcome of the initiative and whether it leads to progress in fighting red tide.
But the multimillion dollar initiative is a first step toward the campaign promise by DeSantis.
We rate this promise In the Works.
Gov. Ron DeSantis press release, Governor Ron DeSantis Signs SB 1552 to Mitigate Harmful Effects of Red Tide, June 20, 2019
Gov. Ron DeSantis, Executive order 1912, January 2019
Florida Senate, SB 1552: Florida Red Tide Mitigation and Technology Development Initiative, July 1, 2019
University of Florida, Understanding Red Tide, Accessed July 14, 2019
News-Press, Red tide counts are still elevated, (Accessed in Nexis) Sept. 13, 2018
Tampa Bay Times, Red tide killer no silver bullet, (Accessed in Nexis) Sept. 27, 2018
Miami Herald, Why won't red tide go away? After Hurricane Michael, toxic algae has again spread, Nov. 6, 2018
Sun Sentinel, Is red tide natural, or is it a human-caused crisis? Oct. 2, 2018
TC Palm, DeSantis taps UF environment director Tom Frazer as Florida's first chief science officer, April 1, 2019
News Service of Florida, Ron DeSantis signs red tide bill, but environmentalists worry there's not enough prevention in it, June 21, 2019
PolitiFact, What role do septic tanks play in the algae bloom crisis in Florida? Aug. 20, 2018
Email interview, Dee Ann Miller, Florida Department of Environmental Protection spokeswoman, July 16, 2019
Email interview, Larry Brand, University of Miami Professor, Department of Marine Biology and Ecology - Rosenstiel School of Marine and Atmospheric Science, July 12, 2019
Email Interview, Cris Costello, Sierra Club organizing manager, July 12, 2019
Email interview, Deborah L. Foote, Sierra Club Florida government affairs and political director, July 12, 2019