Scott-O-Meter
Create a $2 million state park improvement grant to win a fourth national gold medal
"By creating a $2 million dollar capital improvement grant program to partner with our friends of parks organizations we can foster a sense of community needed to continue the success of our state park system. With the help of the communities that our parks serve, Florida's state park system will win a fourth gold medal."
Updates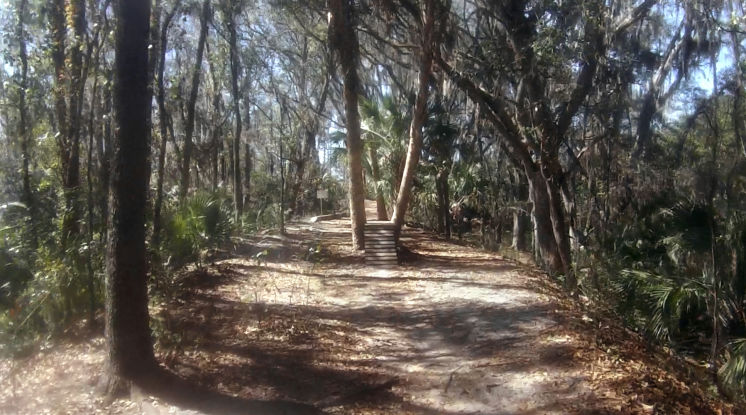 Legislature didn't fund Scott's parks grant
After criticism from environmentalists in his first term, Gov. Rick Scott unveiled a series of promises related to improving the environment when he ran for re-election in 2014.
One of these promises was to create a $2 million state park improvement grant to win a fourth gold medal for Florida state parks. More than halfway through his second-term, we decided to check his progress on our Scott-O-Meter.
The gold medal is awarded by the National Recreation and Park Association and the American Academy for Park and Recreation Administration. They present the award to states that demonstrate excellence in long-range planning, resource management and delivering services with fiscally sound business practices. (It also presents similar gold medal awards to city and county park systems.)
The Florida Park System received the award in 2013, 2005 and 1999, the best record of any state.
Florida will be eligible for another Gold Medal in 2019, said Roxanne Sutton, a spokeswoman for the NRPA. The gold medals are awarded on odd-numbered years and states have to wait five years since they last won to be eligible to win again. Scott faces term limits in 2018, which means Florida can't win a fourth gold medal until he is out of office.
We asked a spokeswoman for Scott what steps he had taken toward his promise.
In 2015-16, Scott recommended $2 million for Partnership in Parks, a program to encourage private contributions and matching state funds to assist with park development projects. But the Legislature did not fund it.
Scott spokeswoman Kerri Wyland said Scott has sought additional dollars for state parks and pointed to investments above base budget operations for items such as facility improvements and removing accessibility barriers. The amount above base operations rose from $13 million in 2012-13 to $24.9 million in 2016-17.
In recent years, the overall budget for state park operations has increased. The parks operations budget was about $127 million in 2015-16 and rose to $132 million in 2016-17. Scott has proposed about $154 million for 2017-18.
During Scott's tenure, his administration pushed for the parks to expand hunting and other activities to increase profits -- proposals that drew criticism from some environmental activists. The parks collect enough revenue to cover 80 percent of their expenses.
In December, the long-time parks chief Donald Forgione was demoted and replaced by Lisa Edgar, a Public Service Commission member who was repeatedly accused of favoring utilities over customers.
Forgione pushed for a plan to let private contractors build campsites in 56 parks where camping had not been previously allowed. But after people turned out at hearings in protest -- including 1,000 in Dunedin -- Scott axed the plan.
Scott has not gotten the Legislature to fund the specific improvement grant that he initially sought but he has overseen a growing parks budget. We won't know if the state gets the fourth medal until after Scott leaves office.
It's true that the parks budgets have grown slightly, but Scott proposed additional funding dedicated to a specific purpose, and that funding hasn't happened. We rate his pledge Promise Broken.
Sources:
Gov. Rick Scott press release, "Florida state parks system wins third gold medal in parks and recreation," Oct. 10, 2013
National Recreation and Park Association, Gold medals, Accessed March 29, 2017
Tampa Bay Times, "Controversial Public Service Commission member will be the next boss of Florida's parks," Dec. 20, 2017
Tampa Bay Times, "Making parks profitable," March 1, 2017
Interview, Roxanne Sutton, National Recreation and Park Association spokeswoman, March 29, 2017
Interview, Kerri Wyland, Gov. Rick Scott spokeswoman, March 30, 2017
Interview, Eleanor Warmack, Florida Recreation and Park Association, Inc. executive director, April 4, 2017