Coop-O-Meter
Allow online voter registration
"As Governor, I will fight to allow for online voter registration."
Headed into midterms, NC can't register to vote online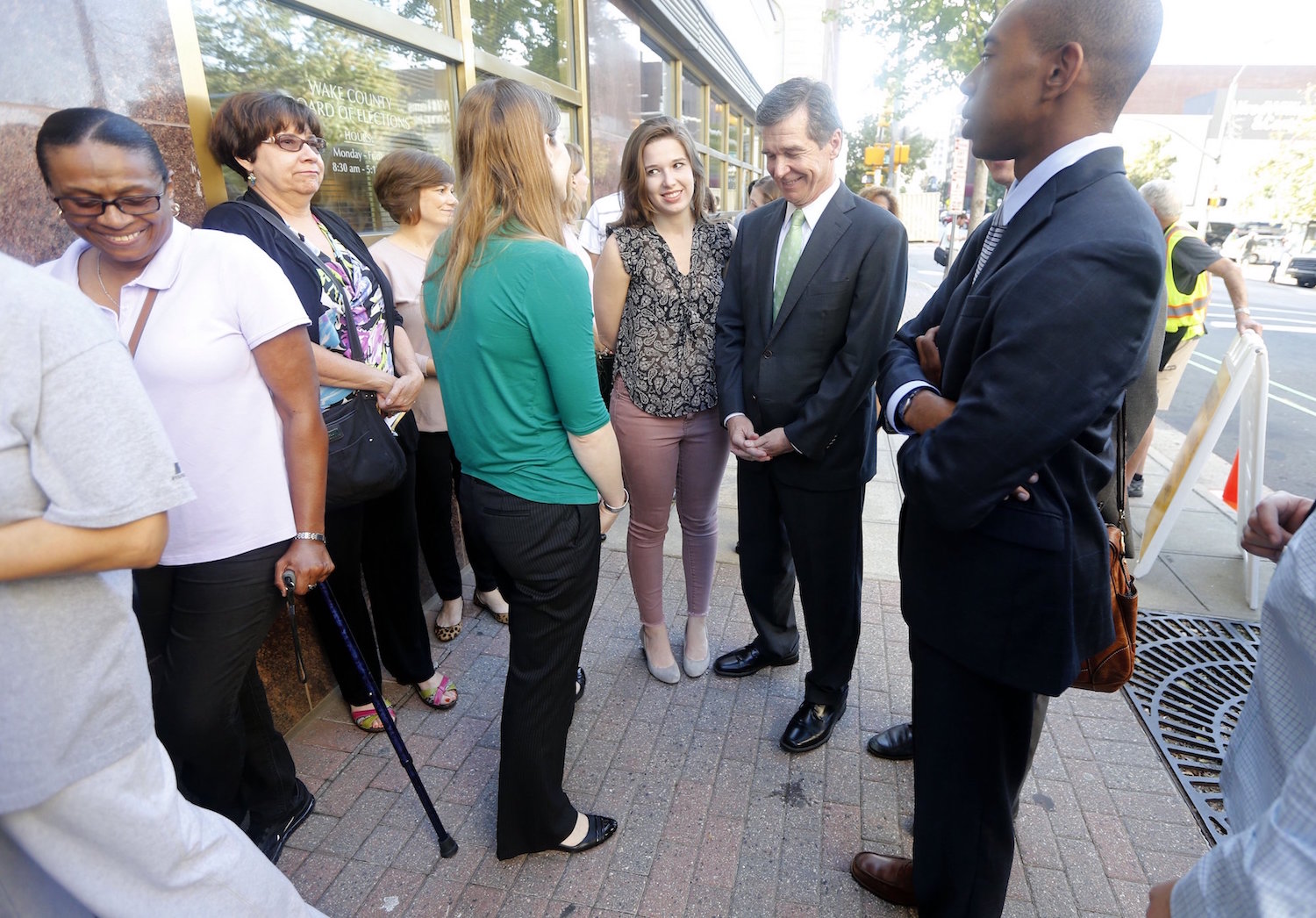 Gov. Roy Cooper said on the campaign trail that he'd pass laws that encourage voting and fight to allow online voter registration.
Going into a critical election year for Democrats, Cooper hasn't made progress on either promise.
In a December interview, he suggested the promises hinge on the lawsuit he filed against legislative Republicans for changing the N.C. Board of Elections. The change equally divides state and county election boards between Republicans and Democrats, and allows Republicans to lead county elections boards in election years.
"If we can get this (NC) Supreme Court case, this law declared unconstitutional, then I think we can move forward on getting more people out to vote," he said in the interview.
For now, we rate this promise as Stalled.