Coop-O-Meter
Expand Medicaid
"One of the first things I will tackle as governor is accepting Medicaid expansion."
NC Gov. Cooper has failed to expand Medicaid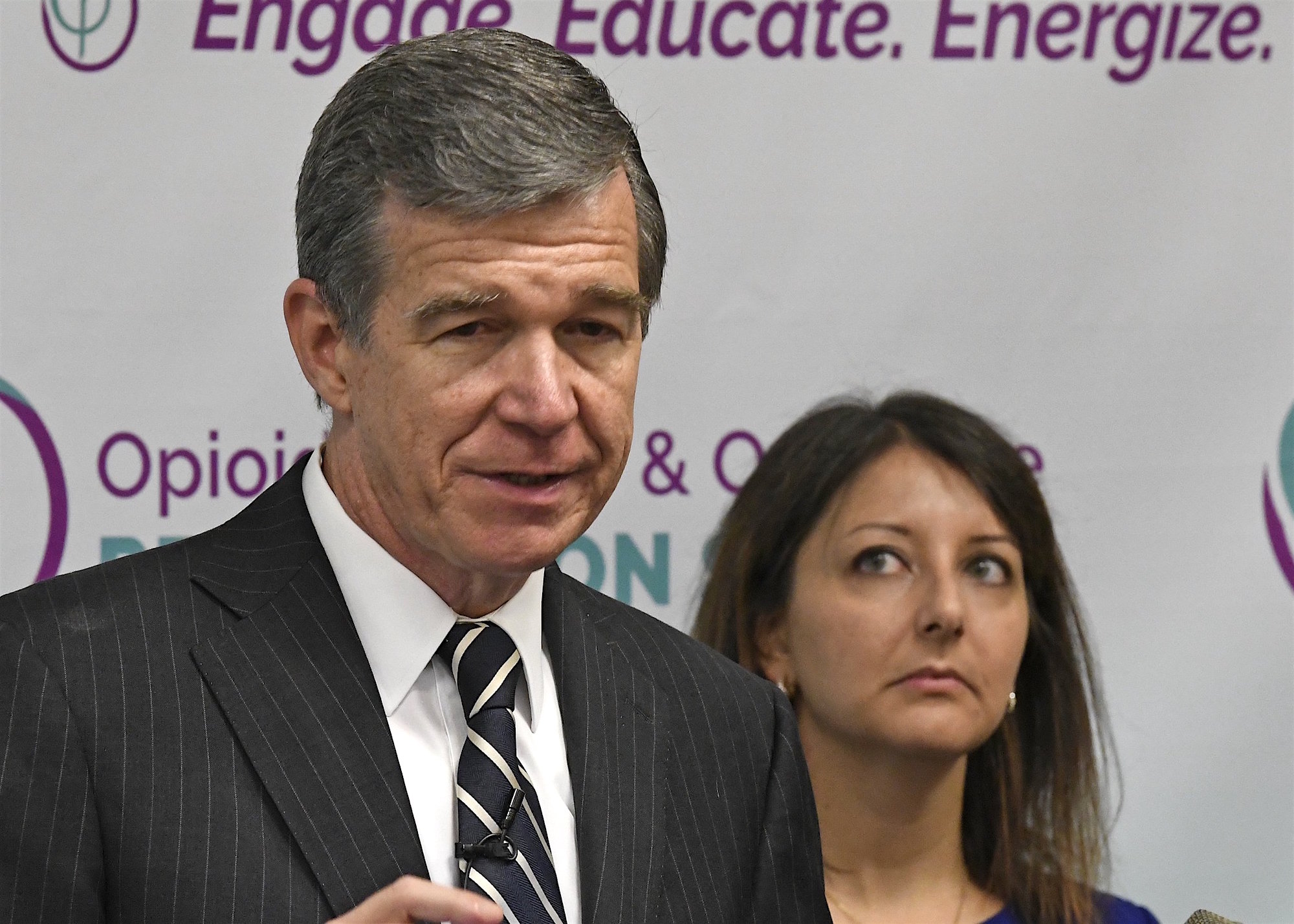 On the campaign trail, Roy Cooper said one of the first things he'd "tackle" as governor is expanding Medicaid.
More than 2.1 million North Carolinians are on Medicaid and health policy experts estimate that there are more than 400,000 residents whose work or financial situation has left them needing coverage. But, with Republicans controlling the N.C. General Assembly, Medicaid expansion is unlikely to happen anytime soon.
Cooper moved quickly to expand the program, saying just days after he was elected that he planned to expand Medicaid through an executive action and taking initial steps to do so. Time was of the essence because then-President Barack Obama championed the program's expansion but Donald Trump, a Medicaid critic, was scheduled to take office on Jan. 20.
But Republican legislative leaders sued Cooper to stop his expansion efforts.
Ultimately, Cooper didn't get anywhere. He never submitted his plan to expand Medicaid to the federal government, and thus legislative leaders withdrew their lawsuit against him.
What are the odds of Republicans changing their minds about Medicaid expansion? Not great.
Republicans, concerned about the cost of expanding Medicaid, went so far in 2013 (when Republican Gov. Pat McCrory was in office) as to bar the executive branch from expanding the program on its own. Contacted about Cooper's promise, state Senate leader Phil Berger's office said his position on the issue hasn't changed.
"We are not sure why the governor made a promise he has no authority to keep," said Amy Auth, a spokeswoman for Berger.
"He does not have the authority to unilaterally expand Obamacare, his administration cannot take steps to increase Medicaid eligibility and our Constitution does not allow him to spend billions of state tax dollars we don't have to expand Obamacare without legislative approval," she said. "We can only speak for the Senate, but Senate Republicans have been clear they do not support Medicaid expansion."
If Democrats gain more power in North Carolina and in Congress after the November elections, Cooper may still be able to expand coverage by the end of his term, said Jonathan Oberlander, chairman of the department of social medicine at UNC-Chapel Hill.
"In the aftermath of the GOP's repeal and replace efforts in Washington, and with ongoing Medicaid reform here in NC as well as the 2018 elections looming ahead, perhaps the political winds will change in Raleigh," Oberlander said in an email.
"Medicaid expansion in NC remains a steep uphill climb, but it is not impossible to imagine it happening at some point down the line," he said.
Stymied in the meantime, Cooper now hopes to work with Republicans on an alternative solution for providing health care coverage.
He said Mandy Cohen, his secretary over the Department of Health and Human Services, is working closely with legislative leaders on a Republican proposal called Carolina Cares. The bill would essentially expand Medicaid to several hundred thousand residents – but with conditions, including that they pay monthly premiums for their government health insurance, and that they work.
The proposal was introduced last year and hasn't gone anywhere. But John Coggin, director of advocacy at the N.C. Rural Center, is optimistic that legislators will agree on a plan to cover more people. He said several organizations have been holding meetings with community leaders in rural areas to raise awareness about the issue.
Republicans and Democrats are "coming at it from different perspectives, but want to get something done," Coggins said. "Something will happen."
It's abundantly clear that Cooper is unlikely to expand Medicaid by appealing to the federal government. He may be able to work with legislators on an alternative. And when he does, PolitiFact will adjust the Coop-O-Meter accordingly. But in the meantime, it's safe to say Cooper's promise to expand Medicaid is Stalled.