Mailbag: Reader's PolitiFact rating, 'Out of Date'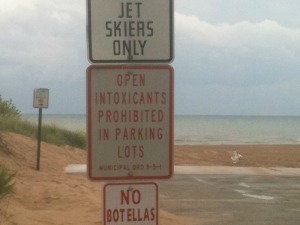 It's been months since we shared emails from our reader mailbag, maybe because we've been busy chasing down the facts behind claims pointed out by curious readers. Thank you for that.
Without delay then...
We blew it, a reader said, in rating False a claim the Girl Scouts USA's curriculum "promotes Margaret Sanger, founder of Planned Parenthood, Betty Friedan, founder of NARAL Prochoice, and other pro-abortion women as icons for our children to emulate."
"No part of that statement asserts that Girl Scouts promote women because of their status as pro-choice. It says they promote women who did advocate for abortion rights," the reader said. "Your explanation proves that Girl Scouts do, in fact, promote these women. The inference that Girl Scouts include information about pro-choice activities is never stated in the quote. The slip-up is poor judgement that comes across as ideology in what is supposed to be objective evaluation."
Another reader's objection suggested bias: "It is patently obvious that PolitiFact has a left-leaning bias, and that 'fact-checking' is nothing more than partisan punditry disguised as impartial, disinterested facts-only judgment."
A different reader said we failed to bore in on a claim by Greg Abbott that 85 percent of a certain charter school's students come from low-income families and about 99 percent of its graduates go to college; we rated this Mostly True. "What's missing in this article is the question of cherry-picking the best-behaved and best-performing students. Supportive and motivated parents are most likely to place their children in IDEA-like schools to escape the negative influences of association with worst-behaved and worst-performing students. It strains credulity to believe that charter schools can achieve a 99% college enrollment rate from a random selection of students from underachieving/failing schools. Exceptional results arise from exceptional students."
One reader suggested we'd gauged a terribly dull claim when we rated True a charge Ted Cruz had been to Iowa more often as a senator than to his home state's Rio Grande Valley.
Something special about the valley?, the reader asked. "Should it be a hub of activity? If I could show that Cruz went to Iowa 4 times, but never to Marble Falls, would that be PolitiFact-worthy? Or how about if he went to Del Valle 3 times, yet only once to the Valley?"
Another reader offered writing tips: "An ongoing frustration for me is that the PolitiFact articles are too long, and take too long to get to the point (namely, the facts). Today's story could have been summarized as follows: 'The claim that Austin is the top pick among 25-34 year-olds was true, but the most recent data from Nov 2013 shows it ranked 5th behind Washington, Denver, Portland, and Houston.'
"I understand the desire to provide details and cite sources. But write the article like a newspaper article, with the most important info at the start, rather than like a short story. In my business it is called Answer First, a recommended way to present to execs. Make your recommendation, then support it.
"Also, you might consider another Truth-o-Meter rating level, 'Out-of-Date,' just to the right of Mostly False."