Stand up for the facts!
Our only agenda is to publish the truth so you can be an informed participant in democracy.
We need your help.
I would like to contribute
Slash federal regulations
"A requirement that for every new federal regulation, two existing regulations must be eliminated."
Trump-O-Meter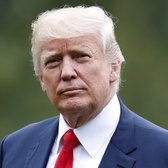 Trump signs executive order directing that for every new regulation, two be repealed
President Donald Trump made his way to the White House promising his administration would be one to enforce laws -- and also one to get rid of excessive legislation.
Trump claimed "wasteful and unnecessary" regulation kills jobs and stops businesses from growing. About a month before the presidential election, he said that as many as 70 percent of regulations could be eliminated. In a meeting with business leaders during his first week in office, Trump said his administration thought they could cut regulations "by 75 percent, maybe more."
On Jan. 30, Trump signed an executive order directing that for every new regulation, two be repealed.
The order said:
"It is the policy of the executive branch to be prudent and financially responsible in the expenditure of funds, from both public and private sources. In addition to the management of the direct expenditure of taxpayer dollars through the budgeting process, it is essential to manage the costs associated with the governmental imposition of private expenditures required to comply with Federal regulations.
"Toward that end, it is important that for every one new regulation issued, at least two prior regulations be identified for elimination, and that the cost of planned regulations be prudently managed and controlled through a budgeting process."
The order defined the words "regulation" and "rule" as a statement from an executive department or agency "of general or particular applicability and future effect designed to implement, interpret, or prescribe law or policy or to describe the procedure or practice requirements of an agency."
Trump's order did not extend to regulations for the military, national security or foreign affairs; regulations related to agency organization, management or personnel; or other categories of regulations exempted by the director of the Office of Management and Budget.
The management and budget director is instructed to help department heads on the implementation of the order: guiding them on standards for identifying costs of regulations considered for elimination, on processes that estimate regulatory costs, on what qualifies as new and offsetting regulations, among other things, according to the order.
Regulations approved by the director during the presidential budget process are to be included in the Unified Regulatory Agenda, the order said, and unless required otherwise by law, "no regulation shall be issued by an agency if it was not included on the most recent version or update of the published Unified Regulatory Agenda."
"We're cutting regulations massively for small business and for large business, but they're different. But for small business, and that's what this is about today, and this will be the biggest such act that our country has ever seen," Trump said before signing the executive order. "There will be regulation. There will be control, but it will be a normalized control where you can open your business and expand your business very easily, and that's what our country has been all about."
We rate this Promise Kept.
White House, Presidential Executive Order on Reducing Regulation and Controlling Regulatory Costs, Jan. 30, 2017
Donald Trump campaign website, Regulations
Reuters, Republican Trump says 70 percent of federal regulations 'can go,' Oct. 7, 2016
BBC, Donald Trump says 70% of federal regulations could go, Oct. 7, 2016
CNBC, Trump tells business leaders he wants to cut regulations by 75% or 'maybe more', Jan. 23, 2017
Politico, Trump signs executive order requiring that for every one new regulation, two must be revoked, Jan. 30, 2017