Stand up for the facts!
Our only agenda is to publish the truth so you can be an informed participant in democracy.
We need your help.
I would like to contribute
Expand mental health programs
"We need to reform our mental health programs and institutions in this country."
Trump-O-Meter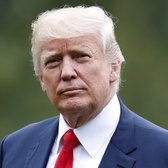 Trump's mixed record on mental-health services
The Trump administration did not pursue legislation specifically targeted at mental health, but it has pursued some actions, and avoided others, that had an impact on mental health services.
In one January 2018 decision that undermined Trump's promise, the Center for Medicare and Medicaid Services posted new guidance that allowed states that receive permission to require Medicaid recipients to meet a work requirement.
While the program has been subject to litigation, a number of states have availed themselves of the opportunity. According to the Kaiser Family Foundation, six states have received federal approval for work requirements, and 10 more were pending as of June 26, 2020.
While not specific to mental health care, the limits on who can receive Medicaid coverage leave some former beneficiaries in the lurch when seeking mental health coverage.
Meanwhile, the administration kept newly uninsured Americans from securing health coverage, including mental health coverage, when it decided earlier this year not to reopen enrollment for the Affordable Care Act after the coronavirus pandemic began.
In addition, the administration continues to back a lawsuit to eliminate the Affordable Care Act entirely. The lawsuit is being considered by the Supreme Court.
On the other hand, the administration did respond to the coronavirus pandemic by relaxing requirements for covering visits and allowing prescriptions by telehealth, a change that likely benefited patients with mental health concerns, said Paul Gionfriddo, the president and CEO of the advocacy group Mental Health America.
Finally, the administration, acting with bipartisan support in Congress, has substantially increased spending on a major mental health concern: opioid addiction.
Funding for treatment and recovery rose from $559 million to $2.12 billion between fiscal year 2017 and fiscal year 2018, according to calculations by the Bipartisan Policy Center.
The administration has handed out nearly $2 billion in grants to boost treatment and services in communities hit hard by opioid addiction.
Given this mix of policies with contradictory impacts, we rate Trump's pledge a Compromise.
Kaiser Family Foundation, "Section 1115 Medicaid Demonstration Waivers: The Current Landscape of Approved and Pending Waivers," Feb. 12, 2019
Kaiser Family Foundation, "Medicaid Waiver Tracker: Approved and Pending Section 1115 Waivers by State," June 26, 2020
Bipartisan Policy Center, "Tracking Federal Funding to Combat the Opioid Crisis," March 2019
Healthcare IT News, "New bill would codify Medicare reimbursement for telehealth services," June 12, 2020
Vox.com, "Trump could have reopened enrollment for the Affordable Care Act for coronavirus. He chose not to," April 1, 2020
Email interview with Paul Gionfriddo, president and CEO of the advocacy group Mental Health America, June 23, 2020
Budget proposal offers new money, but possible Medicaid changes could offset that
On the campaign trail, President Donald Trump pledged to expand mental health programs. His fiscal year 2019 budget takes some steps forward, but other parts of his budget blueprint — as well as other legislative efforts — are a step back.
The president's budget highlights several line items that enhance efforts on mental health.
• $8.6 billion "to expand and transform VA's focus on mental health services." This includes efforts to boost earlier identification and intervention for at-risk veterans
• Increases in funding for community, non-hospital treatment and mental health services for individuals involved with the criminal justice system, as well as maintaining funding for community mental health services block grants.
One of the biggest components of the budget's focus on mental health concerns efforts to curb opioid addiction:
• $5 billion over five years in "new resources" to combat the opioid epidemic, including efforts to prevent abuse and to help addicts secure access to overdose reversal drugs, treatment, and recovery services. Other efforts under this umbrella would be a national media campaign and assistance to states' prescription drug monitoring programs.
• $43 million for "school climate transformation grants" aimed at preventing opioid misuse and the related behavioral and academic challenges. The grants would fund such efforts as trauma counseling, violence prevention and targeted academic support.
• $41 million for specialized opioid efforts by the Drug Enforcement Administration, an increase over the $26 million currently provided.
• $381 million for the Department of Veterans Affairs "to reduce over-reliance on opioids for pain management and to promote the safe and effective use of opioid therapy."
• $123 million in opioid-related funding for the Substance Abuse and Mental Health Services Administration.
Advocates for mental health praised these efforts. However, they expressed concerns about other parts of the budget and the administration's agenda.
For starters, the budget reiterates the administration's desire to repeal the Medicaid expansion enacted in some states under the Affordable Care Act, sometimes called Obamacare. That's a problem for this promise because "upwards of 40 percent of adults covered through Medicaid expansion are people with behavioral health conditions," said Paul Gionfriddo, the president and CEO of the advocacy group Mental Health America.
The proposed changes and cuts to Medicaid "would devastate this critical source of coverage for mental health and addiction care," said Chuck Ingoglia, the senior vice president for public policy and practice improvement at the National Council for Behavioral Health.
Ingoglia's group also opposes the administration's proposal to permit states to require work as a condition of Medicaid coverage.
In addition, the administration's continued position against the Affordable Care Act is problematic, Gionfriddo said, because "as more healthy people choose less-regulated plans, those that are left for people who need comprehensive coverage, including those with mental illnesses, will become significantly more expensive."
On balance, Gionfriddo said, "the budget is more a retreat from the pledge than an advance on it. While there are a couple of good provisions in it, if enacted it would likely do far more harm than good to millions of people with serious mental illnesses."
Despite some new investments, including a significant outlay for opioid addiction, the newly released budget, along with other administration's policies, shows at best a mixed bag for supporting Trump's promise on mental health. But since these are only proposals at this point — including the potentially most problematic elements — we're rating this In the Works.
President's Fiscal Year 2019 budget proposal
CNBC, "Trump budget trifecta: Plan aims to gut Obamacare, roll back Medicaid expansion, cut Medicare," Feb. 12, 2018
Email interview with Chuck Ingoglia, senior vice president for public policy and practice improvement at the National Council for Behavioral Health, Feb. 12, 2019
Email interview with Paul Gionfriddo, president and CEO of Mental Health America, Feb. 12, 2019
Trump has mixed record on expanding mental health services
President Donald Trump's health care plan promised to help national mental health efforts.
His campaign's list of health care goals (archived here) said: "Finally, we need to reform our mental health programs and institutions in this country. Families, without the ability to get the information needed to help those who are ailing, are too often not given the tools to help their loved ones."
Much of the reform that has taken place during his first year in office can be attributed to the former Congress.
The 21st Century Cures Act, passed a month before Trump took office. The bill drew criticism for removing some regulations on the pharmaceutical industry (proponents argued it would help speed up drug development). But the legislation also appropriated funding for mental health research, treatment and early intervention as well as established a new assistant secretary for mental health and substance use disorders.
Trump's nominee for the new position, Elinore McCance-Katz, was approved by the Senate on Aug. 3. She leads the U.S. Department of Health and Human Services' Substance Abuse and Mental Health Services Administration and is tasked with streamlining more than 100 federal agencies concerned with mental health.
In the past year, the Trump administration has also:
However, not every action has been helpful to the cause.
Trump has proposed and supported plans that cut Medicaid funding, including Republican-led plans to repeal and replace Obamacare. Medicaid is the largest payer for mental health services in the United States.
Andrew Sperling, the director of legislative affairs for the National Alliance on Mental Illness, said the failure of Obamacare repeal-and-replace has been a good thing for mental health care, but he also said the administration should be applauded for appointing McCance-Katz, who he believes to be a great choice for the position.
Going forward, Sperling said, the Trump administration could do more to increase information sharing and physician and family access to patients' medical records, within the bounds protected by privacy laws.
Trump has made some effort to make good on this promise, though he has also tried to get legislation passed that would cut down on mental health care services. Until we see more action, we rate it In the Works.
USA Today, "Mental health advocates celebrate passage of 21st Century Cures Act," Dec. 7, 2016
Congress.gov, Nomination of Elinore McCance-Katz, accessed Nov. 20, 2017
The White House, Executive action on opioid crisis, Oct. 26, 2017
U.S. Department of Veterans Affairs, news release, June 27, 2017
PolitiFact, "Make no cuts to Medicaid" promise tracker, accessed Nov. 20, 2017
Medicaid.gov, Behavioral health services information page, accessed Nov. 20, 2017
Phone interview with Andrew Sperling, director of legislative affairs for the National Alliance on Mental Illness, Nov. 20, 2017