Alabama ranks high in charitable giving, but not No. 1, as Luther Strange said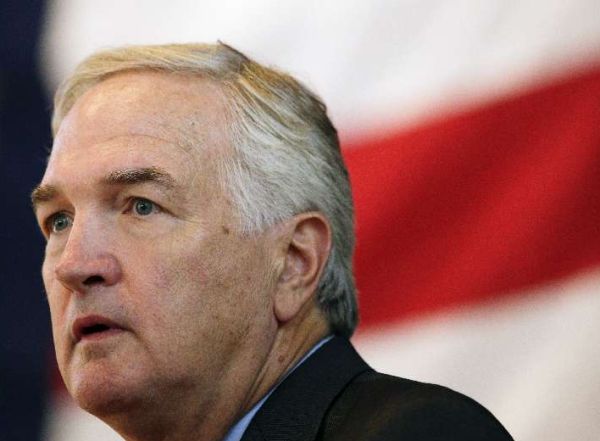 During a debate against Republican primary rival Roy Moore, Sen. Luther Strange, R-Ala., urged policies to strengthen the economy -- in part because it would encourage more charitable giving.
"People need to be able to provide for their families so they can give money to their churches and to their charities," Strange said. "We're the most generous state in the union in terms of what we give to charities."
Is it correct that Alabama is "the most generous state in the union in terms of what we give to charities"? We found that the state does rank high in monetary donations, but it's not No. 1 in recent rankings. (The Strange campaign did not respond to an inquiry.)
The WalletHub study
One recent and comprehensive assessment of state-by-state charity was published by the personal finance website WalletHub in November 2016.
The site looked at two broad categories of charity -- a "volunteering and service" category and a "charitable giving" category. Since Strange spoke about monetary gifts, we'll focus on that portion of WalletHub's calculations in this fact-check.
To create a state's rank for the charitable giving category, the website melded together several measurements. One that received double-weighting to increase its importance in the calculation was the percentage of residents' income that was donated to charity. The additional, single-weighted measurements included the percentage of taxpayers who donated money, the number of public charities per capita, the number of food banks per capita, and the percentage of sheltered homeless residents.
When the website crunched the numbers, Alabama ended up as fourth in charitable giving, behind Utah, Arkansas and Minnesota.
Zeroing in specifically on the percentage of residents' income donated to charity, Alabama finished one notch higher -- No. 3, behind Utah and Mississippi. (A separate study by the Chronicle of Philanthropy published in 2014 also placed those three states in the same order for percentage of income donated to charity.)
So Alabama ranked high among the states, though Strange was exaggerating when he said it was No. 1 in the nation.
The SmartAsset study
Another study by a personal-finance website came out a few months earlier. The SmartAsset study looked at two slightly different measurements.
One was charitable contributions per capita. On this measurement, Alabama ranked no higher than 13th. (The website listed only the top 25 states in overall rank, so Alabama could be lower than 13th.)
The other measurement in the SmartAsset study was the median size of charitable contributions. In this category, Alabama fared better -- it was No. 2 after Utah.
But Alabama still isn't No. 1 in the nation, as Strange said.
Some caveats
While both studies found Alabama with high rates of monetary donations, the state scored less well in charitable activities such as volunteering.
In the WalletHub study, Alabama ranked 46th in the "volunteering and service" category, only rating higher than California, Hawaii, Massachusetts and Rhode Island. The factors used to measure this category included volunteer rate, volunteer retention rate, volunteer hours per capita, and percentage of population collecting or distributing food and clothes.
When WalletHub averaged the "charitable giving" and "volunteering and service categories" to create an overall state rank, Alabama ended up at 30th -- below average nationally.
As for the SmartAsset study, Alabama ended up in 19th place overall, or above average nationally. The four factors used to produce the SmartAsset ranking were charitable contributions per capita, median charitable contribution, value of volunteer time per capita, and nonprofits per capita.
"Volunteering is incredibly valuable to nonprofits," said Joannie Tremblay-Boire, an assistant professor in the Department of Public Management and Policy at Georgia State University's Andrew Young School of Policy Studies. "It can be just as important as cash or goods. Organizations just would not be able to function without volunteers." (Tremblay-Boire helped advise WalletHub on its study.)
Explaining charity patterns in Alabama
Using the metric Strange appeared to focus on -- monetary giving -- Alabama is well positioned to do well in national rankings, because it ranks relatively low in income and relatively high in church membership.
Alabama has the sixth-lowest median income in the nation, while it ranks first in the Pew Research Center's ranking of states by the importance of religion, based on survey data.
These two factors tend to help Alabama in the rankings because when you calculate the percentage of income donated to charity in each state, Alabama's denominator (income) is relatively small, while the numerator (charitable donations) is relatively large, since church donations are included in donation total.
The usual No. 1 state in these types of studies, Utah, has a much higher income level for its denominator -- Utah's median income ranks 12th nationally -- but that is outweighed by its unusually high level of church donations in the numerator. In Utah, 55 percent of the state's residents identify as members of the Church of Jesus Christ of Latter-Day Saints (or Mormons), which expects tithing.
Our ruling
Strange said that Alabama is "the most generous state in the union in terms of what we give to charities."
Looking at the monetary side of charity, Alabama does rank high on state-by-state lists, though we couldn't find one where it placed No. 1 nationally. Utah ranks first in most studies. Meanwhile, if you look instead at volunteer work, Alabama ranks significantly lower than many states. On balance, we rate the statement Half True.