Yes, we are experiencing a net outflow of illegal, undocumented workers from America back to Mexico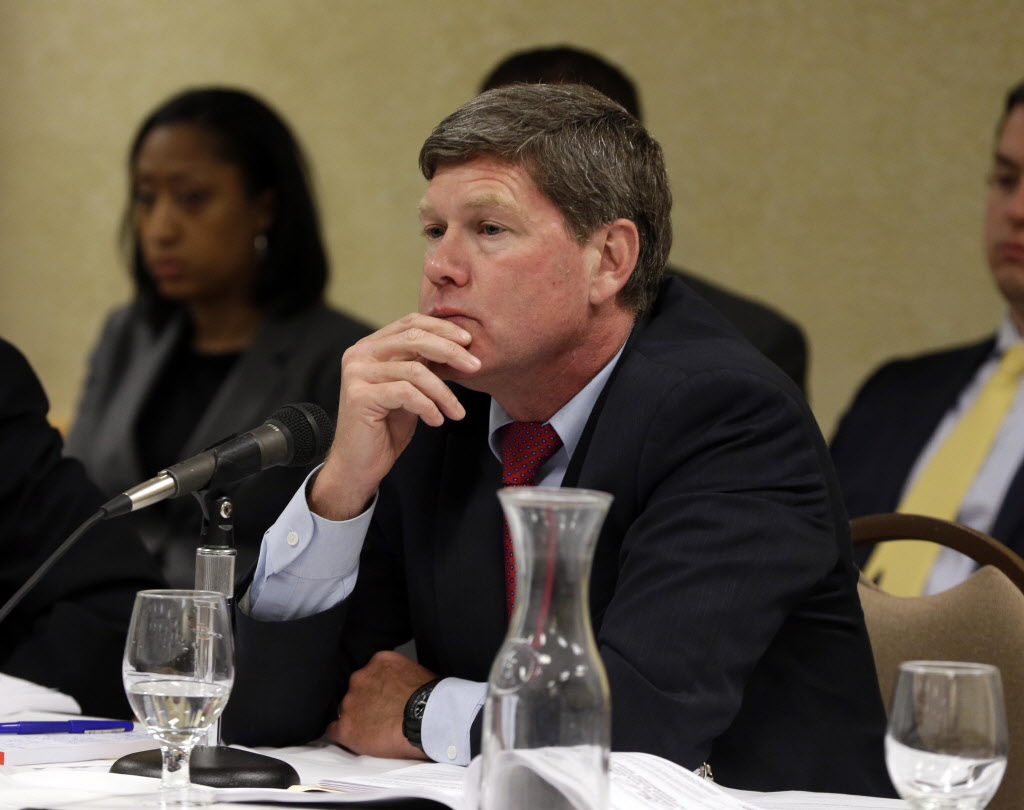 Candidate Donald Trump pledged to build a wall on the Mexican border, and he has taken steps to make that a reality as president.
The push implies droves of outsiders are clamoring to make their way to America, but one Wisconsin congressman says a basic assumption behind that effort is wrong.
"We're experiencing a net outflow of illegal, undocumented workers from America back to Mexico," U.S. Rep. Ron Kind, D-La Crosse, said Feb. 16, 2017 on Wisconsin Public Radio. "To build a wall now would be locking them in this country."
Are there really more illegal Mexican immigrants going than coming?
Research backs up claim
There are no perfect statistics when it comes to illegal immigration — it's inherently impossible to track accurately. But U.S. and Mexican government data analyzed by the Pew Research Center shows the immigration trend reversed in the last decade.
The estimated number of Mexicans in the United States illegally rose steadily for many years, from 2.9 million in 1995 to a peak of 6.9 million in 2007. But the number began dropping in 2008 and has fallen more since, reaching 5.8 million in 2014, the latest year for which Pew analyzed data.
If the number is falling, that means more illegal Mexican immigrants are leaving the United States than entering it. The numbers include both immigrants who entered the U.S. illegally and those who overstayed their visas.
According to Pew, key factors in the decline are the Great Recession, which meant U.S. job losses in construction and other sectors where Mexican immigrants are likely to work; a rising number of deportations; and increasing numbers of U.S. Border Patrol agents.
Immigration experts from a variety of think tanks said Pew's research on illegal immigration is well respected and saw no reason to doubt its methodology.
The change in migration patterns is also reflected in the number of apprehensions on the Mexican border by the U.S. Border Patrol. About 191,000 Mexicans were apprehended along the southern border in the 2016 fiscal year. At the peak of Mexican immigration in 2007, the Border Patrol apprehended 809,000 Mexicans.
Overall, illegal immigration was largely static from 2009 to 2014, as the drop in Mexican immigration was mostly offset by an increase from other areas, such as Central America and Asia. (In 2014 the two regions combined for an estimated 3.2 million illegal immigrants, just over half the total from Mexico.)
The overall number of illegal immigrants in the United States — from all countries of origin — held steady from 2009 to 2014 at around 11 million, Pew estimates.
In 2014, the Border Patrol apprehended more non-Mexicans than Mexicans for the first time in at least 60 years, Pew reported. Mexicans still accounted for about 52% of illegal immigration in 2014, though.
Our rating
Kind said more unauthorized Mexican immigrants are returning to Mexico than coming into the U.S.
Immigration data gathered by a respected group shows that is an accurate synopsis of the trend since 2007.
We rate Kind's statement True.