U.S. Sen. Tammy Baldwin's claim that VA doctors 'are censored' from talking about pot misses plot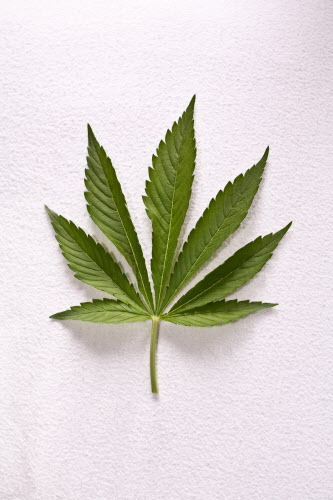 Legalized marijuana is gaining momentum in Wisconsin and nationwide after the Nov. 6, 2018 election, but U.S. Sen. Tammy Baldwin says it remains off the menu for veterans.
Baldwin, who was elected to a second term, has said she is frustrated that marijuana remains a Schedule 1 drug under federal law, a category for drugs that have "no currently accepted medical use and a high potential for abuse."
Baldwin said veterans groups have told her they want the U.S. Department of Veterans Affairs to be allowed to research the medical benefits of marijuana and they want VA doctors to be able to talk about it.
"(Doctors) are gagged right now, if that's the right word," Baldwin said in a Sept. 14, 2018, interview on "Devil's Advocates," a Milwaukee-based liberal radio talk show. "They're muzzled, or censored, from being able to talk to their patients about the potential beneficial qualities if they were to use medicinal cannabis, and we're trying to change that."
Marijuana remains illegal at the federal level.
Does that mean VA doctors can't even discuss the drug?
Let's check it out.
Marijuana, veterans are key issues
Veterans were a central issue in Baldwin's race against Republican Leah Vukmir, who criticized Baldwin's inaction after whistleblowers reported concerns at the Tomah Veterans Affairs Medical Center in 2014. Some veterans had dubbed the facility "Candy Land," due to the widespread distribution of opioids, which led to the 2014 death of a former U.S. Marine.
Baldwin disciplined top aides for the response to the whistleblowers and has since co-sponsored legislation to toughen opioid prescription guidelines and push education for VA providers.
And marijuana has proven a winning issue in this election cycle.
Michigan voters approved recreational marijuana on Tuesday, and Missouri and Utah legalized medical marijuana. North Dakota voters rejected what would have been the nation's most permissive recreational use law.
In Wisconsin, 16 counties and two cities had advisory referendums on marijuana-related questions. More than 70 percent of voters in Milwaukee and Dane counties said Wisconsin should legalize marijuana for recreational use, and in the city of Waukesha, 77 percent were in favor of legalizing marijuana for medical use.
VA won't dispense, recommend marijuana
Marijuana straddles an awkward line between federal and state policy.
It remains illegal per federal law, but 33 states have now approved medical marijuana, and 10 of those allow recreational use as well, according to the National Conference of State Legislatures.
And veterans are using marijuana for their ailments. A study based on a 2014 survey found about 9 percent of veterans in the U.S. reported using marijuana in the previous year — roughly the same as the general population. About 41 percent reported using it for medical reasons -- a rate more than double the national average.
The VA says its health care providers are limited by federal law and can't recommend, prescribe or help veterans obtain marijuana — regardless of what state the facility is in.
An information sheet on the department's website details those restrictions, noting the VA also will not pay for medical marijuana prescriptions or allow marijuana use or possession at a VA medical center.
But the sheet says the topic is not forbidden.
"VA providers can and do discuss marijuana use with veterans as part of comprehensive care planning, and adjust treatment plans as necessary," the sheet says. "Veterans are encouraged to discuss marijuana use with their VA providers."
It also notes veterans will not be denied VA benefits because of marijuana use and that providers will record marijuana use in the confidential medical record to have it available for treatment planning.
A Baldwin spokesperson defended her claim, saying the bans have a chilling effect.
"There is a clear prohibition on recommending or prescribing medical marijuana in the VA policy, which suppresses the ability of doctors to talk to veterans about all of their potential treatment options," said Kasey Hampton, Baldwin's spokeswoman.
Our rating
Baldwin said VA doctors "are censored" from talking to patients about the benefits of marijuana.
But the evidence her office cites relates only to VA bans on recommending or prescribing the drug. And VA guidelines explicitly encourage veterans to discuss marijuana use with providers.
There's an element of truth to Baldwin's claim — since those discussions are presumably limited by the restrictions the VA imposes — but there is no evidence of censorship.
That's our definition of Mostly False.