Stand up for the facts!
Our only agenda is to publish the truth so you can be an informed participant in democracy.
We need your help.
I would like to contribute
Rapidly expand housing
"Lead the effort to develop 3.5 million new housing units we need by 2025."
Newsom-Meter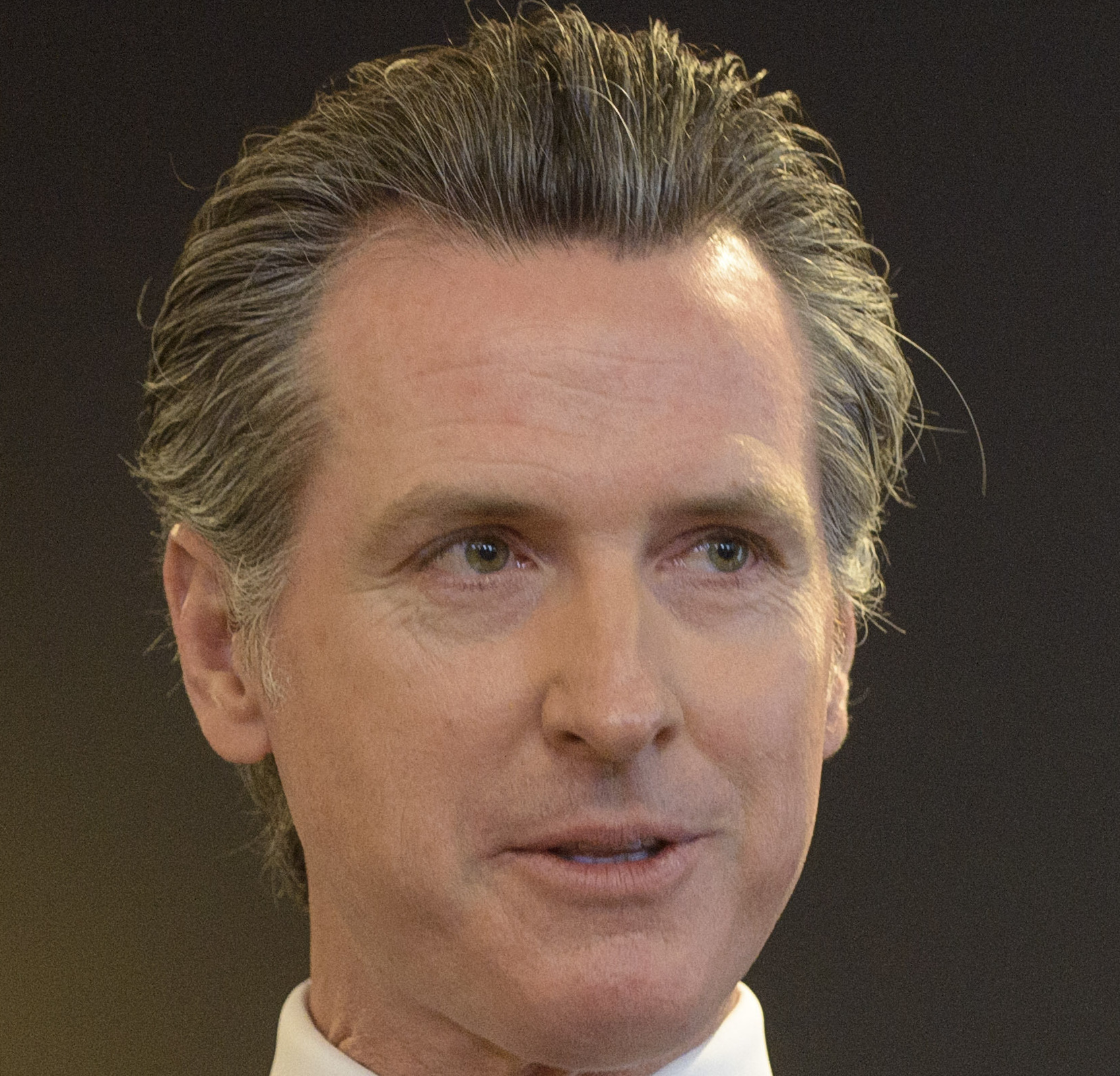 Has Gavin Newsom made progress on his pledge to boost California's housing supply?
On the campaign trail, Gavin Newsom promised to rapidly expand California's housing supply, saying he would "lead the effort to develop 3.5 million new housing units" by 2025 to address the state's affordable housing crisis.
Two years ago, as lieutenant governor, he wrote on Medium, "Simply put, we're experiencing a housing affordability crisis, driven by a simple economic argument. California is leading the national recovery but it's producing far more jobs than homes. Providing adequate housing is fundamental to growing the state's economy."
Last year, he said California must break down barriers to building because it ranks "49th out of 50 in the United States in per capita housing units," a claim we rated True.
Seven months into Newsom's governorship, housing experts say there are signs of progress on this bold promise, from the investments he's made in his first budget to his prodding of cities and counties to prioritize new housing, to plans for more affordable housing in the pipeline.
We'll examine those and determine whether they move his pledge forward on our Newsom-Meter and, if so, by how much.
Our research
First, here's some background on California's housing production.
Over the past decade, the state has built an average of about 75,000 homes per year, according to data cited by the California Building Industry Association. That includes single-family homes, condos and apartments. But it's far from the pace needed to reach Newsom's 3.5 million new units by 2025.
It's also far behind the more than 200,000 units built in 2005, the last year the state saw that level of production. Housing construction cratered during the Great Recession, dropping to less than 40,000 a decade ago. In recent years, the total has gradually rebounded, reaching nearly 118,000 last year.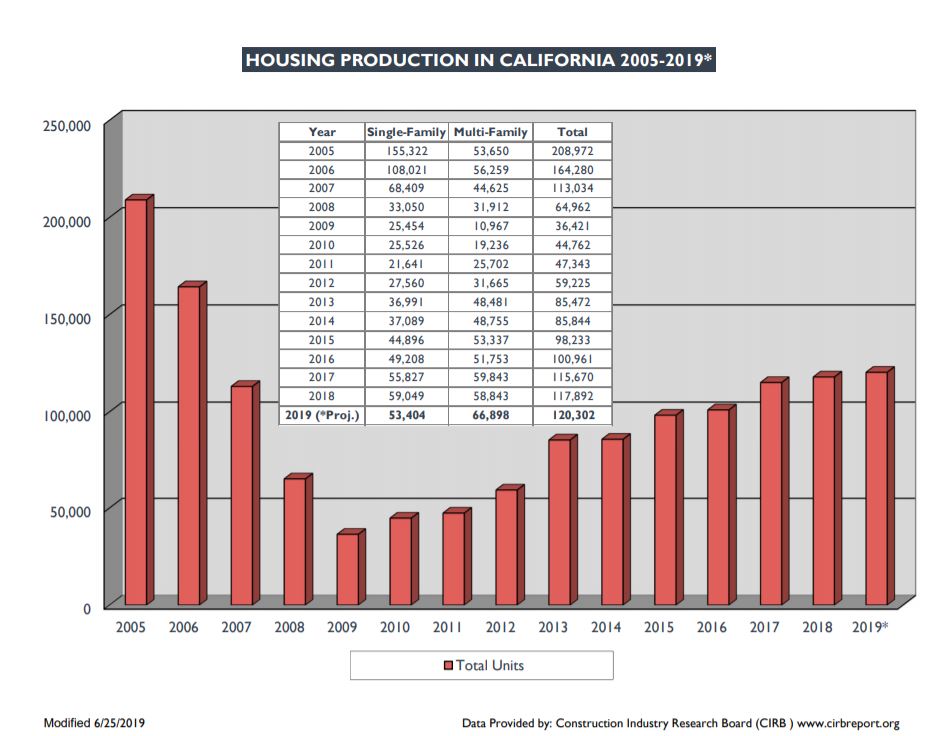 Dan Dunmoyer, CEO of the building industry association, said he expects this year "we'll have a slight uptick of only one to two percent."
Still, Dunmoyer and others credited Newsom with paving the way for more production by including nearly $2 billion in his first budget to spur local governments and developers to plan and build new housing.
It includes $200 million in planning and technical assistance for cities and counties; $500 million for housing-related infrastructure grants; $500 million for a mixed-income loan program; and $500 million to expand the state's low-income housing tax credit. Newsom made boosting the tax credit — considered California's largest source of funding for affordable housing — a campaign promise. We've rated it 'In the Works.'
"The governor's done a good job in this space," Dunmoyer added. "He, more than any other modern governor, has made housing a priority."
What has been Newsom's most important action so far? "Sitting down with local government," the CEO said, "which is where housing is built. The dollars incentivize local governments to step in and take action to build more."
David Zisser is associate director of Housing California, which advocates for legislation on affordable housing and homelessness.
"We're seeing a level of investment that we have not seen in recent history," Zisser said, "and it is giving us real hope that this governor is committed to taking real steps to address this crisis."
'Housing isn't produced overnight'
Matt Schwartz, president of the California Housing Partnership, a nonprofit advocate for low-income housing, also praised Newsom's early progress. He said the lack of an immediate surge in production shouldn't be held against him.
"I think it is still too early to judge the governor's progress against his goals," Schwartz said. "He's only been in office less than eight months. We know that housing isn't produced overnight, nor are the policies that are needed to support a major increase approved overnight."
Schwartz said Newsom's actions have given confidence to developers of affordable housing to hire more staff and invest more money.
"We are seeing a significant uptick in production of affordable homes statewide," he said, "and more importantly the planning of them, which is really the best indicator of forward progress over the next few years."
To reach Newsom's audacious goals, Schwartz said the governor must make this year's housing investments permanent and must also endorse legislation, such as the stalled Senate Bill 50, to boost housing density near transit and job centers.
"The governor had a chance to weigh in (on SB 50) and didn't. I think he was being deferential to the Legislature," Schwartz said. "If we don't get a bill like that one passed, and if the governor doesn't come out in strong support, then I think, again, we're going to have trouble getting to the three-million-plus goal that he has set for the state."
By contrast, Dunmoyer, the building industry association executive, said Newsom must streamline the state's thicket of housing regulations (which is another campaign promise we're tracking) to reach his lofty goals.
"That's an area where we still need help," Dunmoyer said "That's one of the areas where we're still seeing no real improvement."
Carol Galante, a UC Berkeley professor of affordable housing, agreed. She said bold action is needed to streamline regulations, review all impediments to construction and hold cities accountable for their lack of housing production.
"Bottom line, 3.5 million new homes was always an ambitious number but we will never even come close unless the state takes a comprehensive approach, and does so as if we are in an emergency …. because we are," Galante wrote in an email. "This will not be solved with tweaks and cajoling. Where is the SWAT team!"
Our rating
Newsom promised to boost California's housing supply, by leading "the effort to develop 3.5 million new housing units" by 2025.
There's been no big jump in housing production since Newsom took office in January. But experts say the governor has made significant progress by investing nearly $2 billion in his first budget to spur cities and counties to plan and build more housing, including affordable homes.
In future months, we'll track whether this early leadership results in greater housing production.
For now, we rate Newsom's promise 'In the Works.'
---
In the Works — This indicates the promise has been proposed or is being considered.
Track Gov. Gavin Newsom's progress, or lack thereof, on his campaign promises on our Newsom-Meter page.
Gavin Newsom for Governor 2018 website, accessed July 2019
Brian Ferguson, spokesman for Gov. Newsom, email exchange, July 11, 2019
Gavin Newsom, The California Dream Starts at Home, Oct. 20, 2017
PolitiFact California, TRUE: California ranks 49th in per capita housing supply, March 21, 2018
Dan Dunmoyer, chief executive officer, California Building Industry Association, phone interview July 16, 2019
California Building Industry Association, Housing Production in California 2005-2019*, accessed July 2019
Matt Schwartz, president, California Housing Partnership, phone interview July 17, 2019
David Zisser is associate director of Housing California, phone interview July 17, 2019
Carol Galante, professor of affordable housing, UC Berkeley, email exchange July 18, 2019