Get PolitiFact in your inbox.
"Obama says Iran is a 'tiny' country, 'doesn't pose a serious threat.'"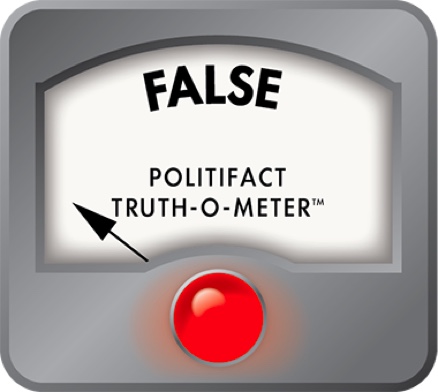 Republican John McCain has repeatedly questioned Democrat Barack Obama's familiarity with foreign affairs in the campaign for president.
Because Iran threatens to become another hot spot, McCain launched a TV ad Wednesday challenging Obama as "dangerously unprepared to be president."
What we're examining is the ad's claim, based on an Obama speech May 18 in Oregon, that Obama dismissed Iran as too "tiny" to represent a serious threat.
The ad's announcer states: "Iran. Radical Islamic government. Known sponsors of terrorism. Developing nuclear capabilities to 'generate power' but threatening to eliminate Israel. Obama says Iran is a 'tiny' country, 'doesn't pose a serious threat.' Terrorism, destroying Israel, those aren't 'serious threats'? Obama – dangerously unprepared to be president."
If this sounds familiar to you, it is. Back in May, McCain made this identical claim about this very same Obama speech when McCain gave an address to the National Restaurant Association in Chicago. If you remember all of that, then our ruling on this distortion will probably be familiar, too. Last time, we called McCain's claim False.
While Obama did call Iran "tiny" and questioned whether it posed "a serious threat," we find that this new McCain ad mangles their context to the point of misrepresenting Obama's statement.
Obama was speaking about whether to negotiate with Iran, which the Bush administration resisted. Obama noted that previous presidents had met with adversaries from the Soviet Union and China that were willing to destroy the United States, but that President Bush refused to meet directly with leaders of smaller global players such as Iran, Cuba and Venezuela.
Rather than dismiss those countries as insignificant, Obama was urging direct talks to engage them.
"Iran, Cuba, Venezuela -- these countries are tiny compared to the Soviet Union," Obama said. "They don't pose a serious threat to us the way the Soviet Union posed a threat to us. And yet we were willing to talk to the Soviet Union at the time when they were saying we're going to wipe you off the planet. And ultimately that direct engagement led to a series of measures that helped prevent nuclear war, and over time allowed the kind of opening that brought down the Berlin Wall. Now, that has to be the kind of approach that we take. You know, Iran, they spend one-one hundredth of what we spend on the military. If Iran ever tried to pose a serious threat to us, they wouldn't stand a chance. And we should use that position of strength that we have to be bold enough to go ahead and listen."
We find the McCain ad, like the McCain speech before it, is grossly distorting Obama's remarks by suggesting that Obama was dismissing Iran as too small to be taken seriously as a threat. We find the claim in the McCain ad, like the McCain speech before it, to be False.
Browse the Truth-O-Meter
More by Bart Jansen
Support independent fact-checking.
Become a member!
In a world of wild talk and fake news, help us stand up for the facts.