Stand up for the facts!
Our only agenda is to publish the truth so you can be an informed participant in democracy.
We need your help.
I would like to contribute
The cap-and-trade bill before Congress "prevents you from selling your home without the permission of the EPA administrator."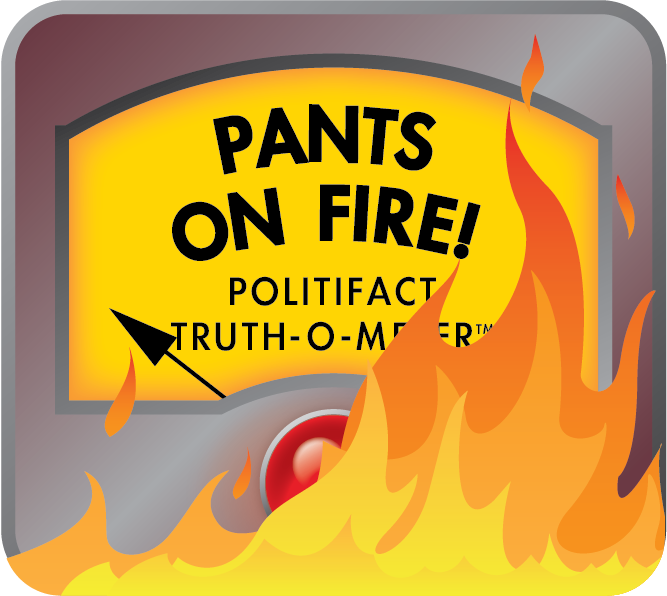 Chain e-mail claims bill requires EPA permission for homeowners to sell their property
"If you own a home, you must read this!" says the e-mail making the rounds in Rhode Island mailboxes.

The message says "It will come as a huge shock to you if you aren't informed as to what Obama is up to" and warns that if legislation designated as HR-2454 is approved by Congress, "a year from now, you won't be able to sell your house. Yes, you read it right."

The reason, according to the e-mail, is that homes, including mobile homes, will be required to meet new federal energy standards before being sold. "In effect, this bill prevents you from selling your home without the permission of the EPA administrator."

Is there really a plan to require homeowners to get permission from Washington before they can sell their property?

It turns out, the authors of this warning aren't reading it right when they discuss the actual legislation, better known as the anti-pollution "cap-and-trade" bill that is controversial for other reasons.

Here's what PolitiFact found when it looked into the homeowner issue a year ago:

There's lots of language in the bill regarding building efficiency.

Section 201, for instance, requires building energy codes for new homes to be 30 percent more efficient than current standards when the bill goes into law and 50 percent more efficient by 2016. State and local governments will be responsible for enforcing the new codes, but will receive government allowances to cover the cost of developing and adopting the improvements.

And Section 202 of the bill would establish a program that would allow states to help homeowners finance energy-efficient home retrofits; the more energy a retrofit saves, the more money the homeowner would get from the government to subsidize the work.

Finally, Section 204 would require the Environmental Protection Agency to develop a model program that individual states could voluntarily adopt to label new buildings for their energy performance. This "license," as the chain e-mail calls it, is only applicable to new construction and would be completely voluntary.

In fact, that's a point the House Energy and Commerce Committee, the panel that has jurisdiction over the cap-and-trade bill, makes over and over in its summary of the legislation: "Nothing would require a homeowner to audit or retrofit their home to ensure that it meets building code requirements," the document says.

Lane Burt, a building efficiency expert at the Natural Resources Defense Council, which supports the legislation, has blogged about the issue. He says the e-mail is false.

"The anti-efficiency crowd have alleged that the [cap-and-trade] bill is going to require Americans trying to sell their homes to undergo some sort of energy inspection or meet some sort of green requirements -- 'or else,' " he wrote of the supposed requirement in the bill.

"Of course, when I have heard and read this claim there isn't a provision cited, and for good reason -- it doesn't exist!" he said.

William Fay, executive director of the Building Energy Efficient Codes Network -- a coalition including The Alliance to Save Energy, Duke Energy Corp. and the National Association of State Energy Officials among other organizations -- called the e-mail an "urban myth."

"The bill certainly does not require a retrofit, or an energy label for an existing home," Fay said. "It does not make them a condition of sale."

This fact-check is clear-cut. There's nothing in the bill that would require homeowners to retrofit their homes to meet new efficiency standards or get a government "license" before putting their home on the market. Homeowners who do want to retrofit their homes can do so voluntarily and with the help of government funding.

Nonetheless, this e-mail keeps making the rounds, even though it has been debunked by PolitiFact, Snopes.com, and FactCheck.org.

There's plenty of debate about the overall bill, which was passed by the House in 2009 on a largely partisan vote and is stalled in the Senate.

But there's no debate among the fact checkers, and we invite readers to check one of these sites before blindly forwarding such messages to others. This e-mail warrants a Pants On Fire.
Politifact.com, "Chain e-mail claims cap-and-trade will require home retrofits, license before sale," Nov. 23, 2009

Library of Congress, "Bill Summary & Status, 111th Congress (2009-2010) H.R. 2454," accessed Nov. 15, 2010

House Energy and Commerce Committee, Summary of Cap and Trade Bill, accessed Nov. 15, 2010

Lance Burt, "Deliberate Misinformation: Making Saving Money Sound Bad," July 10, 2009, accessed Nov. 15, 2010

Snopes.com, "Cap and Trade Energy Bill," Sept, 7, 2010, accessed Nov. 15, 2010

FactCheck.org, "Energy Bill and Existing Homes," July 20, 2009, updated April 26, 2010, accessed Nov. 15, 2010.


Browse the Truth-O-Meter
More by C. Eugene Emery Jr.
Support independent fact-checking.
Become a member!
In a world of wild talk and fake news, help us stand up for the facts.