Stand up for the facts!
Our only agenda is to publish the truth so you can be an informed participant in democracy.
We need your help.
I would like to contribute
"Rhode Island has a very generous unemployment compensation rate compared to most other states."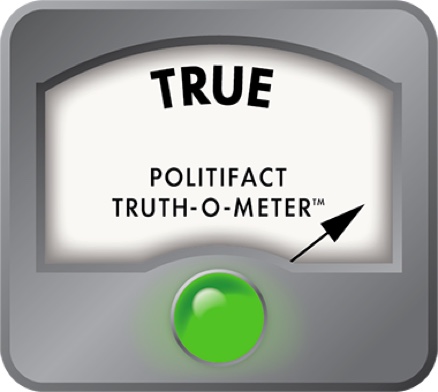 Robitaille says Rhode Island's unemployment compensation is "very generous" compared with other states
John Robitaille, Republican candidate for governor, believes that one reason more Rhode Islanders aren't back at work is that the state pays too much to people who have lost their jobs.

During an Oct. 4 appearance on The Helen Glover Show, Robitaille asserted that unemployment compensation and welfare payments can discourage people from accepting jobs that are available, which is why the system needs to be changed to wean them from such programs.

"One contractor who's a friend of mine told me that he had two people turn him down flat [for a job] because they were making more money on unemployment than wanting to go to work for $15, $17 an hour. That's wrong," he said. "Rhode Island has a very generous unemployment compensation rate compared to most other states and, couple that with our very generous welfare programs, and there's not really an incentive for people to go back to work."

As of August, 37,298 Rhode Islanders who had lost a full-time or part-time job were receiving unemployment insurance benefits. Whether those payments discourage people from accepting jobs is a matter of opinion. We were interested in the question of whether the unemployment benefits are truly generous compared to other states.

According to the latest numbers from the Rhode Island Department of Labor and Training (RIDLT), during the first quarter of 2010, the average unemployment insurance payment was $390.53 per week, the fifth highest in the nation. Only Hawaii ($419.27), Washington state ($401.95), Massachusetts ($400.57) and New Jersey ($400.55) paid out more per person.

Another way to look at the question is the maximum benefit you can receive. In July 2010, the cap for a single Rhode Islander was $551 per week. Five other states had a higher ceiling. Massachusetts was tops at $629 weekly.

When dependents are factored in, Rhode Island ranks second, at $688 per week. (Massachusetts was the highest, at $943.) But that ranking is misleading because, according to RIDLT spokeswoman Laura Hart, different states have different limits on how many dependents you can claim. In Rhode Island, the limit is five.

And that's not the whole story.

Living expenses vary from state to state, and New England is noted for having a higher cost of living than many other regions.

It's an important consideration, but not an easy one to gauge. The federal government puts out a cost of living index for different regions, but not on a state-by-state basis.

Instead, RIDLT compared the average weekly benefits in each state with the average weekly wage in those states, using data from the U.S. Department of Labor.

By the latest measurement, during the first quarter of 2010 Rhode Island ranked second in the nation. The state paid the typical recipient 47.8 percent of the average weekly wage of $816.71. (Hawaii topped the list, at 54.8 percent. Massachusetts, by that measure, was at 37.3 percent, ranking it 29th.)

Put another way, the average hourly wage in Rhode Island during the first quarter of 2010 was $20.42. The average person receiving unemployment insurance got the equivalent of $9.76 per hour. The benefit could be as much as $13.76 an hour for an individual or $17.20 per hour for someone with five or more dependents.

By all these measures, Rhode Islanders receiving unemployment benefits are doing better than out-of-work people in most other states, so we rank Robitaille's statement True.
Podcast, "Helen Glover Show 10-4-10 9am," 920WHJJ.com, 27:47 mark, accessed Oct. 4, 2010

Report, "Unemployment Insurance Program: Comparison of Key Indicators With Other States," Rhode Island Department of Labor and Training, Sept. 2009

Interviews and emails, Laura Hart, spokeswoman, Rhode Island Department of Labor and Training, Oct. 4-5, 2010.

Interview, Kate Brewster, executive director, The Poverty Institute, Oct. 4, 2010
Browse the Truth-O-Meter
More by C. Eugene Emery Jr.
Support independent fact-checking.
Become a member!
In a world of wild talk and fake news, help us stand up for the facts.