Get PolitiFact in your inbox.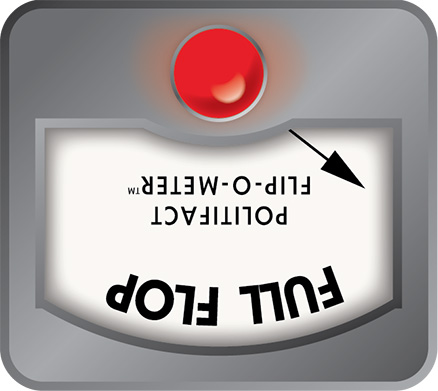 Scott Bruun sponsored cap-and-trade legislation two years ago; now he calls it a job killer
Three years ago, Rep. Scott Bruun, R-West Linn, was the co-sponsor of a bill that would have installed a statewide cap-and-trade system for Oregon electric utilities. The bill had the two major hallmarks of most cap-and-trade legislation, according to Jon Isaacs, the executive director of the Oregon League of Conservation Voters: It set a limit on emissions and then established a system by which companies could trade credits.

The bill didn't go anywhere, but a year later, in an ultimately successful effort to pick up the endorsement of the league, Bruun was happy to highlight his effort and pledged to give cap-and-trade another ago in the 2009 session. In fact, on the league's endorsement questionnaire he listed it as the first of nine environmental issues he planned to highlight if re-elected to the Oregon House.

"Rep. (Ben) Cannon and I were co-sponsors of cap and trade legislation in 2007," he wrote. "I look forward to working hard for this in 2009. I have been studying the issue intensely and am even more convinced of its appropriateness." That answer alone, Isaacs said, was one of the primary reasons why the league ended up supporting Bruun's reelection to the Oregon House.

Two years have passed since then, so what is Bruun saying these days -- you know, now that he's campaigning for national office?

"Cap and trade will cause a major tax increase for everybody in American, and will export millions of United States jobs, and will do nothing to solve the" problem of global warming, he said in February 2010 at a forum in Salem hosted by The 9/12 Project Salem.

Alee Lockman, Bruun's spokeswoman, says the congressional candidate wasn't happy with the national legislation, which was crafted on a largely partisan basis unlike the Oregon legislation. She also noted in an e-mail that Bruun has had a change of heart in terms of the effectiveness of cap and trade. "Scott has found that the policy is flawed, and ultimately believes that the federal cap-and-trade policy is not effective."

It's clear to PolitiFact Oregon that Bruun's views on the topic have changed pretty dramatically. We give him a Full Flop.
Text of H.B. 3545 as introduced by Scott Bruun

Interview with Alee Lockman, spokeswoman for Scott Bruun, Sept. 27, 2010

Interview with Jon Isaacs, executive director of the Oregon League of Conservation Voters, Sept. 28, 2010

Scott Bruun's 2008 OLCV endorsement questionnaire

Videoof Scott Bruun at a 9/12 Project Salem forum, Feb. 12, 2010
Browse the Truth-O-Meter
More by Ian K. Kullgren
Support independent fact-checking.
Become a member!
In a world of wild talk and fake news, help us stand up for the facts.