Stand up for the facts!
Our only agenda is to publish the truth so you can be an informed participant in democracy.
We need your help.
I would like to contribute
Says Robert Hurt "supports the tax loopholes that send American jobs overseas."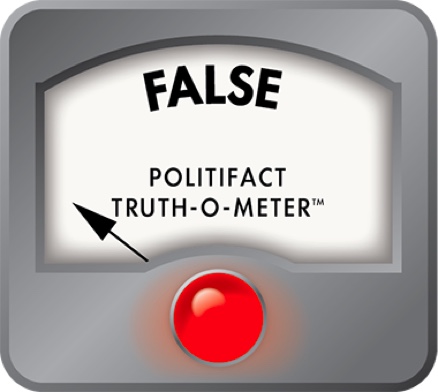 Tom Perriello says Robert Hurt's support for "Taxpayer Protection Pledge" means he supports loopholes that send American jobs overseas
Tom Perriello wants to know what Robert Hurt is hiding with his stance on tax loopholes, but the murkiness comes more from a cookie-cutter Democratic ad campaign than the Republican candidate's position.

In a political ad, "What is Robert Hurt Hiding?",  Perriello, a Democratic congressman from Charlottesville, claimed that Hurt, his  Republican challenger  from Chatham, "supports the tax loopholes that send American jobs overseas."

The basis of the claim is the Taxpayer Protection Pledge that Hurt signed in December after a much-publicized meeting with Grover Norquist, president of Americans for Tax Reform, a well-known anti-tax group in Washington. Hurt is one of seven challengers in Virginia congressional races -- six Republicans and one independent -- to take the pledge, which the anti-tax group enforces strictly.

The pledge for House candidates has two parts: They promise to oppose any increase in marginal income tax rates for citizens or businesses, and they vow to oppose the elimination of tax deductions or credits unless they are offset "dollar for dollar" by tax cuts or new credits.

Simple enough. But it has given Democrats an opening to make a dubious connection to tax credits they portray as loopholes for shipping American jobs offshore.

The Democratic Congressional Campaign Committee has translated the second part of the pledge to mean that signers support tax loopholes for multinational companies operating in other countries. The DCCC backs up the claim not with the pledge the candidates actually signed, but with three specific bills opposed by Americans for Tax Reform that the group urged pledge signers to oppose. One of them was the $26.1 billion bill adopted in August to help states hire teachers and pay for Medicaid services. The money for those programs would come from closing the loopholes. Hurt opposed that bill, citing the increase in federal spending.

Democrats say the money from closing the loopholes was well-spent. "Our point is if you're going to spend the money, it should be on creating jobs here," Jesse F. Ferguson, the DCCC's southern region press secretary, told us.

But the fact that someone signed the pledge doesn't necessarily mean they are opposed to closing loopholes for off-shore companies.

Our friends at FactCheck.org have been knocking down this claim since April, when the DCCC ran a TV ad against a Republican House candidate in Hawaii. They recently debunked the same claim in an ad in the Massachusetts gubernatorial campaign.

Here's the problem: The taxpayer pledge doesn't prevent a signer from opposing any tax break as long as he or she finds a way to offset the resulting increase in taxes.

"The pledge doesn't get into whether something is good or bad tax policy," Ryan Ellis, ATR's director of tax policy, told us. The pledge means that if a bill would result in a net tax increase, "you're not free to vote for it," Ellis said.

Hurt hasn't offered specifics about his position on the offshore tax rules, but in a TV ad last month, he called Perriello's claim false.

We agree. Perriello has chosen to rest his claim on the DCCC's spurious connection to the Taxpayer Protection Pledge, but that is a huge leap of logic and it doesn't prove Hurt supports the offshore loopholes. So we find the claim False.
Tom Perriello campaign, "What is Robert Hurt hiding?", Aug. 18, 2010.

Americans for Tax Reform, "Taxpayer Protection Pledge."

Congressional Quarterly, "Vote haunts Virginia candidate," Dec. 17, 2009.

Americans for Tax Reform, "Federal Taxpayer Protection Pledge Signers for 2010," June 7, 2010.

Americans for Tax Reform, "Tax Pledge Alert: ATR will keyvote against state bailout/tax hike in House today," Aug. 9, 2010.

Tom Perriello campaign, e-mail responses, Oct, 21, 2010.

Democratic Congressional Campaign Caucus, interview with Jesse F. Ferguson, Oct. 22, 2010.

FactCheck.org, "A False Tax Attack," April 9, 2010.

FactCheck.org, "A New Twist on an Old Tax Attack," Oct. 8, 2010.

Americans for Tax Reform, interview with Ryan Ellis, Oct. 21, 2010.

Danville Bee, "Perriello votes for $26 billion aid bill," Aug. 10, 2010.

Robert Hurt campaign, "Differently," Sept. 27, 2010.
Support independent fact-checking.
Become a member!
In a world of wild talk and fake news, help us stand up for the facts.