Stand up for the facts!
Our only agenda is to publish the truth so you can be an informed participant in democracy.
We need your help.
I would like to contribute
Says President Barack Obama's "own economists say the stimulus cost $278K per job 'created.' "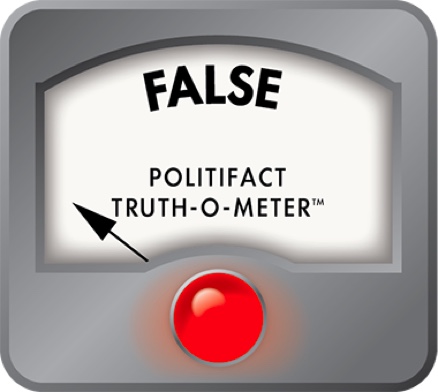 David Dewhurst says president's economists say stimulus-created jobs cost $278,000 each
In a Twitter post, Texas Lt. Gov. David Dewhurst criticized the economic stimulus program that President Barack Obama signed into law two years ago, writing July 5: "What a nightmare! Obama's own economists say the stimulus cost $278K per job 'created.' "
Dewhurst's tweet included a link to a July 3 blog posting on the conservative Weekly Standard's website headlined: "Obama's Economists: 'Stimulus' Has Cost $278,000 per Job."
Earlier the same day, the U.S. House speaker, John Boehner, R-Ohio, posted a similar claim linked to the Weekly Standard's blog. PolitiFact Ohio gave the claim a closer look.
The Weekly Standard item cites a July 1 report by the White House Council of Economic Advisers stating that the American Recovery and Reinvestment Act "saved or created between 2.4 and 3.6 million jobs as of the first quarter of 2011." That report also tallies the sum of the stimulus bill's outlays and tax cuts at $666 billion.
The $278,000 per job figure doesn't appear in the report. To come up with that number, the publication divided the $666 billion stimulus total by the report's low-end 2.4 million job estimate to come up with a dollars-per-job statistic that it rounded off to $278,000.
The blog item contends this statistic "provides further evidence that President Obama's 'stimulus' did very little, if anything, to stimulate the economy and a whole lot to stimulate the debt," and insists that "the government could simply have cut a $100,000 check to everyone whose employment was allegedly made possible by the 'stimulus' and taxpayers would have come out $427 billion ahead."
After Republicans began to circulate the blog item, White House spokesman Jay Carney said its conclusions were "based on partial information and simply false analysis." Carney noted that the stimulus was "meant to do much more than just create and save jobs; it was also an investment in American infrastructure, education, and industries like clean energy … and investment in the economic future of America's working families."
We checked the White House report, and of the $666 billion stimulus total, 43 percent was spent on tax cuts for individuals and businesses; 19 percent went to state governments, primarily for education and Medicaid; and 13 percent paid for government benefits to individuals such as unemployment and food stamps.
The remainder, about 24 percent, was spent on projects such as infrastructure improvement, health information technology and research on renewable energy.
The White House points out that Recovery Act dollars didn't just fund salaries — as the blog item implies. Lumping all stimulus costs together and classifying the total as salaries produces an inflated figure.
Furthermore, the publication created its statistic with the report's low-end jobs estimate. Had it gone with the 3.6 million job figure at the top end of the range, it would have come up with a smaller $185,000 per job figure.
Republicans made a similar assertion in November 2009, using similar calculations to contend that the stimulus cost taxpayers more than $246,000 per job. Back then, they divided $160 billion in stimulus spending by the 650,000 jobs that the White House estimated the measure had created or preserved. A "fact check" conducted at the time by the Associated Press called that math "satisfyingly simple but highly misleading."
"Any cost-per-job figure pays not just for the worker, but for the material, supplies and that workers' output — a portion of a road paved, patients treated in a health clinic, goods shipped from a factory floor, railroad tracks laid," the 2009 Associated Press item noted.
The Weekly Standard claimed that the stimulus actually "has been working in reverse the last six months, causing the economy to shed jobs." It derives this conclusion from the fact that as of two quarters ago, the stimulus had added or saved just under 2.7 million jobs — or 288,000 more than it has now.
Moody's chief economist Mark Zandi says the Weekly Standard misinterpreted that data.
"It's not that ARRA (the stimulus) is now costing the economy jobs, it is that the economy is now creating jobs without ARRA's help," Zandi told Talking Points Memo DC. "This is exactly the objective of fiscal stimulus, namely to end recession and jump-start economic recovery."
The day after the White House responded to the GOP's dissemination of the Weekly Standard blog item, its author penned a defense that reiterates his claims. He says he never said that $278,000 per job went to salaries, but "rather that each job has cost taxpayers $278,000."
Then again, this clarification doesn't fit with the blogger's earlier claim that taxpayers would have come out ahead if the government had just cut checks to everyone credited with getting a stimulus-tied job.
Contrary to Dewhurst's statement, the cited cost-per-job figure was not aired by the Obama administration. At bottom, his statement leaves the misimpression that the money went solely for jobs rather than a range of projects and programs, including tax breaks. We rate his claim False.
UPDATE, 4:45 p.m., July 20, 2011: After receiving feedback from a reader, we updated this item with further details about Recovery Act costs through March 2011. These changes did not affect our rating of Dewhurst's statement.
Browse the Truth-O-Meter
More by Meghan Ashford-Grooms
Support independent fact-checking.
Become a member!
In a world of wild talk and fake news, help us stand up for the facts.