Stand up for the facts!
Our only agenda is to publish the truth so you can be an informed participant in democracy.
We need your help.
I would like to contribute
Milwaukee's police chief can fire officers "for basically no cause."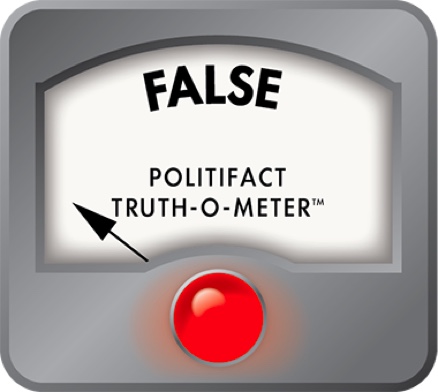 Wisconsin Rep. Robin Vos says Milwaukee's police chief can fire officers for no reason
In Madison, plenty of familiar fights are being fought as Republicans who control the Legislature seek to undo changes approved when Democrats were in charge.

An unexpected issue -- pay for fired Milwaukee police officers -- joined the list when Republicans introduced a budget amendment that would require city taxpayers to pay wages and benefits for some fired cops while they appealed their dismissals.

That had long been the practice in Milwaukee.

In some cases, dismissed officers collected pay for years while their appeals dragged on. They kept it even if their firing ultimately was upheld by the Fire and Police Commission.

That changed in the wake of the Frank Jude beating case.

In 2004, Jude was attacked by off-duty Milwaukee police officers after he left a party on the south side. Nine officers were fired for their role in incident, and public outrage mounted as officers received pay while they fought their dismissals.

In 2008, the Legislature cut off pay immediately for officers who were fired for behavior that resulted in serious charges. At that time, city officials said taxpayers had paid fired officers $4.4 million in pay and benefits since 1990, including $400,000 alone for the officers involved in the Jude case.

In 2009, the law was expanded, cutting off pay for officers fired for other reasons, such as department rule violations. That covers nearly all fired officers, because rule violations such as lying are the most common reason for firing.

The new amendment, to return to the 2008 system, which focused on serious infractions, was authored by state Rep. Robin Vos, R-Rochester, and state Sen. Alberta Darling, R-River Hills, co-chairs of the Joint Finance Committee.

The issue is a hot button one: The union representing officers has traditionally fought to have dismissed cops kept on the payroll as long as possible. Meanwhile, the chief's authority is diminished when a cop he fires remains on the payroll.

When the amendment was adopted at a June 2, 2011, committee meeting, Vos said the change was needed because Milwaukee is the only city that allows its police chief to fire officers "for basically no cause."

He continued: "That's an awful lot of power we don't grant to any other police chief in the state."

That caught our attention, especially since the earlier changes were billed as putting Milwaukee more in line with other communities.

Does the Milwaukee police chief really have such unbridled powers? Can he really fire someone for no reason?

The short answer: No.

The longer answer: State law spells out how the Milwaukee Police Department is organized and managed.

They key provision on this point: "No member of the police force or fire department may be discharged or suspended for a term exceeding 30 days by the chief of either of the departments except for cause and after trial under this section."

Milwaukee Police Chief Edward Flynn put it another way: "Maybe he's confused between just cause and just 'cause."

As in, "just because."

State law spells out seven standards that must be met before a Milwaukee police officer can be fired. They include such things as whether the chief has "substantial evidence" that a rule was broken, has conducted a fair investigation and whether the officer knew that his or her actions could have serious consequences.

A fired officer has 10 days to file an appeal with the Fire and Police Commission.

Asked about the statement, Vos aide Kit Beyer said: "He misspoke. He hasn't said it since then."

When Vos returned our call, he said: "Do I understand that you have to have a reason (to fire an officer)? "Yes."

What is Vos trying to accomplish with the amendment?

He says fired police officers should be treated the same throughout the state. Officers elsewhere are suspended with pay by the chief and the firing is done by the local fire and police commission, he said. In Milwaukee, the chief fires an officer and then the officer could suffer months without pay and benefits while waiting for his appeal to be heard, Vos said.

But the amendment does not change the sequence in Milwaukee to match other communities. It simply requires that officers fired for rules violations be paid during appeal.

Vos argues keeping them on the payroll would encourage the fire and police commission to swiftly resolve the matter. However, city officials say when that system was in place it encouraged officers to drag out the appeals process.

The net effect of the amendment is financial, said Michael Tobin, executive director of the Milwaukee Fire and Police Commission.

"It will allow most (fired) officers to remain on the payroll, because most are charged with rule violations" rather than crimes, Tobin said.

Since taking over as chief in January 2008, Flynn has dismissed about 20 officers, almost all for rule violations.

Tobin said the amendment would allow the officers to collect at least an additional two months of pay and benefits, because the commission must wait 60 days before scheduling an appeals hearing. Those charged with more serious offenses would not receive pay.

So what's our verdict?

Vos argued state law must be changed because the Milwaukee chief can fire officers for no cause. That's False … even Vos acknowledged it.
Interview, Milwaukee Police Chief Edward Flynn, June 14, 2011

Interview, Kit Beyer, aide state Rep. Robin Vos, R-Rochester, June 14, 2011

Interview, Michael Tobin, executive director, Milwaukee Fire and Police Commission, June 14, 2011

Interview Rep. Robin Vos, R-Rochester, June 15, 2011

Wisconsin state statutes

Milwaukee Journal Sentinel, "Some fired Milwaukee cops would still draw pay under committee plan," June 3, 2011.
Browse the Truth-O-Meter
More by James B. Nelson
Support independent fact-checking.
Become a member!
In a world of wild talk and fake news, help us stand up for the facts.