Stand up for the facts!
Our only agenda is to publish the truth so you can be an informed participant in democracy.
We need your help.
I would like to contribute
Damage by protesters to the Wisconsin state Capitol will cost $7.5 million to repair.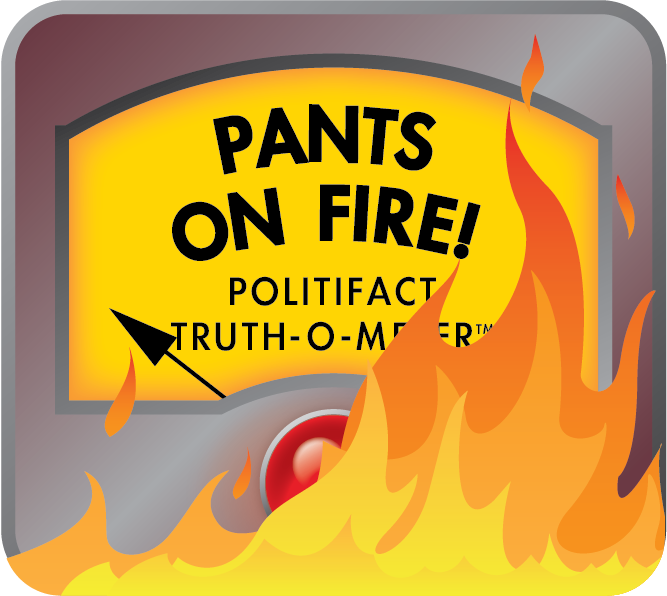 Wisconsin officials claim cleaning up the state Capitol will cost $7.5 million
After nearly three weeks of protests, including large groups of people sleeping in the Wisconsin Capitol, the administration of Gov. Scott Walker decided to clean up the joint.

On the eve of Walker's March 1, 2011, budget address, the building was shut down to almost everyone. You had to have an appointment with a legislator and make it through a police checkpoint to get inside.

Organizers of protests against Walker's plans to curtail collective bargaining rights for most public employees went to court to demand the Capitol be reopened. A three-day hearing was held before Dane County Circuit Judge John Albert.

We won't rehash all the details here.

But in the spirit of spring cleaning, we want to return to a statement -- since withdrawn -- that was made about how much the Capitol cleanup would cost.

The number, stated in court on March 3, 2011: A whopping $7.5 million.

Think of it this way: If you paid someone $20 an hour, with a standard 40-hour workweek, that person would be peeling tape and scrubbing marble for 180 years.

The $7.5 million figure came from the state Department of Administration, headed by Secretary Mike Huebsch. The words were spoken by an attorney for the department, Cari Anne Renlund. But, following PolitiFact protocol, which assigns statements from spokesmen to their bosses, we'll attribute this number to Huebsch.

To duplicate the reaction we -- and many readers -- had at the time the number was first used, we have to type in capital letters: IT WILL COST $7.5 MILLION?

And: THAT'S A LOT OF CASH.

In court, Renlund said the estimate included $6 million to repair damaged marble inside the Capitol, $1 million for damage outside and $500,000 for costs to inspect the damage.

The culprit: Tape used to put up protest signs. The tape adhesive is acidic, the marble is a base, so, over time, the tape could etch the stone.

The damage claim rocketed around the Internet (such as here and here and here) and on news reports and talk shows around the world (here and here). Lt. Gov. Rebecca Kleefisch posted the figure on her Facebook page, generating more than 125 comments -- mostly from people condemning the protesters and the extraordinary level of damage they allegedly caused.

But other testimony and news reports from the Capitol indicated that something was amiss.

Protesters had, by all accounts, policed themselves, including creating cleanup details and other organizational efforts. They used blue painters' tape to hang their signs -- at the request of state officials. Some protesters said the state had actually provided the tape to avoid lasting damage.

One day before the eye-popping damage estimate came out, a Madison historic preservation expert posted a blog item praising the conduct of the protesters.

The protesters "have adopted an ownership ethic in the building, treating it with the utmost care and respect," wrote Jason Tish, executive director of the Madison Trust for Historic Preservation and a local field representative for the National Trust for Historic Preservation.

He called the demonstrators "evangelistic about their respect for the building."

"Handwritten signs on glass display cases, rest room doors and granite pillars demand care, cleanliness, and respect for the building they call 'Our house.'  High humidity and salt and dirt residue may add to the cumulative impact on floors and painted surfaces, but any damage to the building is unintended," he wrote.

Such observations were seen and heard by reporters and others covering the Capitol day after day. So when Renlund uncorked her estimate, it was especially jarring.

As one blog posting noted, you could replace large sections of marble for $7.5 million. Indeed, that's more than the $7.2 million that the state spent to build the Capitol, which was completed in 1917.

On March 4, 2011 -- the day after the number was revealed -- Huebsch's office issued some documents backing up the alleged pricetag.

This included a March 2, 2011, memo from state architect Dan Stephans, who oversaw a $145 million restoration project in 2001. The memo says 400 hours of  time by a "qualified team" would be needed to inspect the building and grounds for damage at a cost that could reach $500,000. In addition, he wrote, 240,000 square feet of the building need attention -- and it would take a crew of 20 a minimum of 12 weeks. That's $6 million for the interior, and another $1 million to replace sod and shrubs outside.

Twice in his memo, Stephans said he's providing an "educated guess" about the repair costs.

But the memo was not operative for long.

The same day, the state provided a different memo, from Peter Maternowski, deputy administrator of the Division of State Facilities. It was written that day, addressed to Huebsch.

That memo said the cleanup would cost $347,500 if the work did not require a historic preservation specialist. That's 20 times less than the original claim.

Among other things, the budget-priced memo said Stephans' estimates included restoring portions of the building to way they were in 2001, after the major rehab project was done. That sounds like a lot of work for painter tape removal.

By March 7, 2011, the Department of Administration reported that all signs and banners in the Capitol had been removed. Some of the signs are being considered for preservation by the Wisconsin Historical Society or the Smithsonian Institution.

Tish, the preservationist/blogger, returned for a look that same day.

"The extent of what I saw today is just chips and nicks -- cosmetic damage," he said in an interview. "I don't see how they (protesters) could have conducted themselves any better."

Tish said the building bore the signs of the "accelerated cumulative effects of lots of people going through the building. I saw no intentional damage."

Maternowski said the state has hired Charlie Quagliana, a Madison architect, to evaluate the building's condition and recommend how to proceed. Quagliana worked on the 2001 restoration project and is an expert in historic buildings, Maternowski said.

"Depending on what he finds, he may call others in," he said.

Let's assess the damages.

While urging a judge to scale back protests, a state Department of Administration official said the state Capitol sustained $7.5 million in damage. State officials could not immediately provide a basis for the number, and later backtracked from it.  The new estimate: $347,500, some 20 times less than the original one. And there are indications that even that could be high.

This smells like an effort to pour gas on the anti-protester fire. The claim was ridiculously high. And that gets a Pants on Fire rating.
Milwaukee Journal Sentinel, "State says damage to marble at Capitol could hit $7.5 million," March 3, 2011

Milwaukee Journal Sentinel, "State Officials Back off of Capitol Damage Claim," March 5, 2011

Milwaukee Journal Sentinel, "Overnight Protesters Leave Capitol," March 3, 2011

Preservation Nation blog, "Demonstrators Treating Historic Wisconsin State Capitol with Care and Respect," Jason Tish, executive director, Madison Trust for Historic Preservation, March 2, 2011

Interview, Jason Tish, executive director of the Madison Trust for Historic Preservation, March 7, 2011

Interview, Peter Maternowski, deputy administrator of the Division of State Facilities, March 7, 2011

www.wisconsin.gov/state/capfacts/history

Rebeccaforreal.com

Freerepublic.com

Lonelyconservative.com

Canadafreepress.com

conservatives4palin.com

WSJ.com
Browse the Truth-O-Meter
More by James B. Nelson
Support independent fact-checking.
Become a member!
In a world of wild talk and fake news, help us stand up for the facts.