Stand up for the facts!
Our only agenda is to publish the truth so you can be an informed participant in democracy.
We need your help.
I would like to contribute
"Roughly 25% of RI has a criminal record"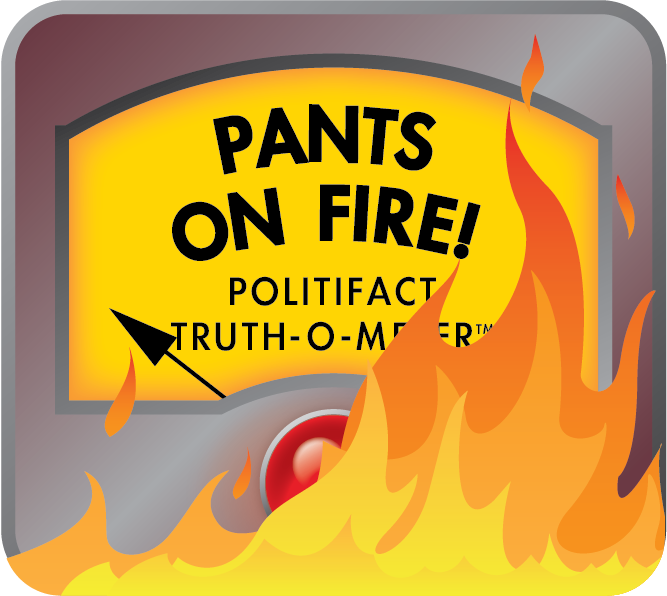 Advocacy group says 25 percent of Rhode Islanders have criminal record
It's hard enough getting a job these days. Imagine how hard it would be if you have a criminal record.

Most job applications have a box to check off if you've been convicted of a crime. That alone is enough to turn off many employers.

Several lawmakers have introduced bills in the Rhode Island General Assembly to improve convicted criminals' chances of obtaining jobs. The sponsors, working with Direct Action for Rights & Equality, a Providence nonprofit group that advocates for low-income families and minorities, want to prohibit employers from asking whether a job applicant had a conviction until the employer decides the applicant is qualified for the job.

The legislation, patterned after laws in other states, is called the "ban the box" bill.

Supporters, who held a rally Tuesday at the State House, argue that if employers would hold off questions on criminal background at least until the applicants are interviewed, they would have a better chance of getting hired.

In an online petition seeking support for "ban the box" legislation, DARE (not to be confused with a national anti-drug campaign with the same acronym) argues that roughly 25 percent of Rhode Islanders have a criminal record and could benefit from the new law.

We don't question that helping people with criminal records find jobs is a worthwhile goal. But we wondered whether it could be possible that 1 out of 4 Rhode Islanders actually has a record.

We asked Jordan Seaberry, organizer of DARE's Behind the Walls Committee, where the statistic came from. He acknowledged that his group had trouble finding any local source for figures specific to Rhode Island.

As a result, he said his group relied on outside sources. Specifically, he cited Laura Moskowitz, a member of the National Employment Law Project, an advocacy group for those with arrest and conviction records.

She testified in November 2008 before the U.S. Equal Employment Opportunity Commission that there has been an exponential growth in the number of people having contact with the criminal justice system, and in the number of employers conducting criminal background checks, especially since 9/11.

Moskowitz testified that 1 out of 5 adults in the United States "now has a criminal record that will show up on a routine employment background check."

She attributed that figure to a chapter in a book called "The Gloves-Off Economy: Workplace Standards at the Bottom of America's Labor Market." The chapter was written by Maurice Emsellem, policy co-director of Moskowitz's group, and Debbie A. Mukama, of the John Jay College of Criminal Justice.

In the book, the authors said they got their numbers from a survey of state criminal history record systems published in 2006 by the federal Bureau of Justice Statistics. That report was based on a 2003 survey that found more than 71 million subjects on file in state systems.

The authors wrote that they reduced that total by 30 percent to account for individuals listed in multiple states, and came up with a  total of 49.7 million, or 23.8 percent of the 209 million Americans over the age of 18, as reported in the 2000 Census.

The authors rounded down to 1 in 5; the Rhode Island advocates rounded up to 1 in 4.

Either figure is ridiculous, according to Michael T. Brady, an associate professor in the criminal justice program at Salve Regina University.

"I feel that is incredibly high," Brady said. Rhode Island's criminal record system includes not only the names of Rhode Island criminals, but those of students and others from out of state, and even people charged with motor vehicle offenses. And it has many people listed in the data base multiple times for separate crimes.

The people who run Rhode Island's Bureau of Criminal Identification agree. Chief William Devine and Deputy Chief Robert Chin said the system is not designed to show how many people have criminal records at any given time; it is designed to show whether any individual has had contact with law enforcement.

Every arrest is entered. Some people are arrested many times, and each case is entered separately. And they stay in the system. Misdemeanor charges remain for 5 years, felonies remain for 10 years.

So when the Justice Department surveyed states in 2006 for their 2003 records, the total number of cases in Rhode Island was shown as 229,000. But Devine, who was in charge of the BCI then, said he is sure that figure does not represent the total number of individuals with records; it represents arrests that have accumulated over years.

To illustrate his point, Devine noted that the state has about 1 million fingerprints on file. (Department of Justice figures corroborated Devine's assertion; the agency reported at the end of 2008 that Rhode Island had 955,800 for the "Number of subjects (individual offenders) in state criminal history file.")

But that definitely does not mean that nearly everyone in this state of 1 million people has a criminal record.

Chief Devine and his staff estimate the true percentage might be 4 or 5 percent. They can't be sure of the exact percentage because of the way the data is collected, but they're certain it's nowhere near 25 percent.

DARE's statement is based on old, flawed statistics that were tweaked and re-tweaked to make a point. The idea that 1 of every 4 Rhode Islanders is a criminal is ridiculous on its face. We rate the statement Pants on Fire.
Online petition, "Stop Discrimination on Job Applications -- Ban the Box!", Direct Action for Rights & Equality

An Act Relating to Labor and Labor Relations -- Background Checks for Prospective Employees, House Bill 5101, accessed March 9, 2011

Interview, Jordan Seaberry, March 7, 2011.

The National Employment Law Project, testimony by Laura Moskowitz, accessed March 8, 2011.

U.S. Department of Justice, Survey of State Criminal History Information Systems, 2003, page 23, accessed March 7, 2011.

Interview, Prof. Michael T. Brady, Salve Regina University, March 8, 2011

Interview Chief William Devine, Deputy Chief Robert Chin, Rhode Island Bureau of Criminal Identification, March 9, 2011
Browse the Truth-O-Meter
More by Peter Lord
Support independent fact-checking.
Become a member!
In a world of wild talk and fake news, help us stand up for the facts.