Stand up for the facts!
Our only agenda is to publish the truth so you can be an informed participant in democracy.
We need your help.
I would like to contribute
Under Gov. Bob McDonnell, more jobs have been lost than created in Southside and Southwest Virginia.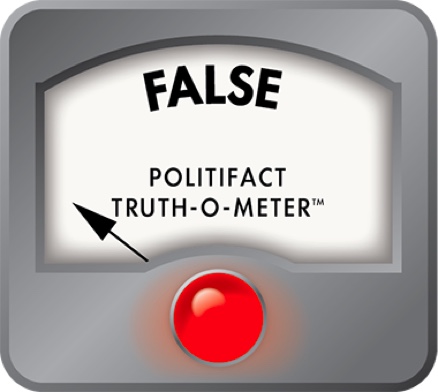 Armstrong says jobs are down in Southside and Southwest Va. under Gov. McDonnell
News that StarTek is closing its Henry County call center has reignited the debate over Gov. Bob McDonnell's economic record.

Shortly after the county's biggest private employer announced it will shutter the facility with 631 jobs, House Minority Leader Ward Armstrong, D-Henry, criticized the Republican governor's efforts to boost employment in depressed rural regions.

"The McDonnell-Bolling administration has been touting the creation of jobs throughout Southside and Southwest Virginia," Armstrong said in a May 23 news release. "But the administration has not been able to create more jobs than have been lost. Unless that trend is changed we will continue to go backwards."

No doubt, the economic picture in some parts of the state has been bleak, particularly in the Martinsville-Henry County area that Armstrong represents.

In Martinsville alone, the March unemployment rate was a 17.8 percent. That was than more  double the national unemployment rate of 8.8 percent that month. Virginia's unemployment rate, meanwhile, was 6.2 percent in March.

Still we wondered if the situation has worsened under McDonnell's watch.

We asked Claire Wilker, Armstrong's chief of staff, where he got the information for his statement. She cited a number of eliminations announced by a number of companies over the last year.

"But the reality is all you need to do is spend some time down in Henry County or anywhere in Southside to realize that more people are being laid off than there are jobs being created to be filled," Wilker said in an e-mail.

Outside StarTek, the biggest cut was Stanley Furniture's announcement in May 2010 that it was cutting 530 jobs at its Henry County factory.

She included announcements dating back to April 2009, but we only counted the ones that occurred after McDonnell was sworn in on Jan. 16, 2010. We came up with announcements of 1,386 jobs cut and 1,159 positions created.

But data from the Virginia Economic Development Partnership, a public-private organization that recruits businesses  for Virginia, paints a rosier picture of Southside and Southwest. It lists new and expanding business deals that promised 3,117 new jobs in the two regions since February 2010, McDonnell's first full month in office. That's almost three times the number Armstrong's aide offered.

We could not find a similar data base listing businesses closings or layoffs.

Not every job loss or job gain makes it into a headline or a news release. So we started digging for data that would better establish the employment trend in Southside and Southwestern Virginia during the McDonnell administration.

We turned to the state government's Virginia Performs website to get a list of localities in each region. Southside Virginia includes the cities of Danville, Martinsville and Emporia as well as a dozen counties in the south-central part of the state.

The Southwest region includes the cities of Bristol, Galax and Norton as well as 14 counties down by the borders of Tennessee and North Carolina.

We looked to the Virginia Employment Commission's website for figures showing the number of jobs in each county and city in those two regions. Economists typically measure that by counting the number of jobs reported in a survey of businesses in an area.

The problem is that at the county level, those jobs numbers are only available through September 2010. That takes us only about halfway into the McDonnell administration. So we can't find a net number on how many jobs were gained or lost since the governor took office.

But we can look at the results of another survey that reports how many people in each city or county in those two regions report having a job.

The VEC website has compiled data from the Bureau of Labor Statistics showing the total number of people employed in each county and city in Southside and Southwestern Virginia. Those raw numbers are not adjusted for seasonal fluctuations, such as spikes in summer hiring.

To make up for that, we looked at the how the number of employed people in the first quarter of 2010 compared to the first quarter of 2011 in each region. We compared the first three months of each year because those months most closely align with the start of McDonnell's term and with the latest figures that are available.

In Southwestern Virginia, an average of 180,306 people were employed each month from January through March of 2011. That was 3,673 people more than the average number of workers employed during the first quarter of 2010.

We found a similar situation in Southside, where a monthly average of 157,018 people had jobs in the first quarter of 2011, compared with 153,813 employed residents in the first quarter of 2010.

So the number of people working in each region went up between the first quarter of each year.

Unemployment rates went down in 30 of the 32 localities in Southside and Southwest Virginia, according to figures from the first quarter of 2010 and the first quarter of 2011. Bucking the trend were Southampton County and Galax.

Let's look at the employment picture the way a job seeker would -- by the number of positions open.

In the Southside, the average monthly number of job postings was 9,132 in the first quarter of 2011, according to VEC statistics. In the first quarter of 2010, it was 5,904.

In Southwest, job listings also markedly rose. The average number of postings each month in the first quarter of 2010 was 3,997. In the first quarter of 2011, there was an average 7,489 each month.

A final note: We don't suggest McDonnell deserves credit or blame for employment trends in Southside, Southwest or anywhere else in Virginia.  As we have noted many times, economists have repeatedly told us governors have a limited impact on their state economies and get too much credit when things go well and too much grief when they don't.

To sum up:

Armstrong said that there has been a net loss in jobs in the Southwestern and Southside parts of Virginia.

There is no comprehensive data on which to base such a sweeping claim about the regions' job losses under McDonnell. The only data available at the county level covers nine months of McDonnell's 16-month term.

But there are other statistics showing that under McDonnell, more people in those regions are employed and the number of job postings have increased.

We rate his Armstrong's claim False.
Correction: An earlier version of this story said McDonnell was sworn in as governor in January 2011. He actually took office in January 2010.
Del. Ward Armstrong's news release on Startek closure, May 23, 2011.

Interviews with Claire Wilker, Armstrong's chief of staff, May 24, 2011 and May 27, 2011.

E-mails from Claire Wilker, May 24-25, 2011.

Interview with Terry Rephann, regional economist with the University of Virginia's Weldon Cooper Center for Public Service, May 25, 2011.

Interview with Ann Lang, economist at the Virginia Employment Comission, May 26, 2011.

Virginia Employment Commission database on number of employed residents by county and city, accessed May 25, 2011.

Virginia Employment Commission database on job openings, accessed May 26, 2011.

Richmond Times-Dispatch article, "Call center closing in Henry, eliminating 631 jobs," May 23, 2011.

Bureau of Labor Statistics Local Area Unemployment Statistics Database, accessed May 27, 2011.

Bureau of Labor Statistics database on national unemployment rates from the Current Population Survey, accessed May 27, 2011.

Virginia Performs website, accessed May 25, 2011.

Richmond Times-Dispatch article, Stanley Furniture to cut 530 jobs in Virginia, May 13, 2010.

Virginia Economic Development Partnership, Virginia Announcements Data Base, accessed May 28..
Browse the Truth-O-Meter
More by Sean Gorman
Support independent fact-checking.
Become a member!
In a world of wild talk and fake news, help us stand up for the facts.