Stand up for the facts!
Our only agenda is to publish the truth so you can be an informed participant in democracy.
We need your help.
I would like to contribute
The 2011 Legislature did not cut Texas public school funding.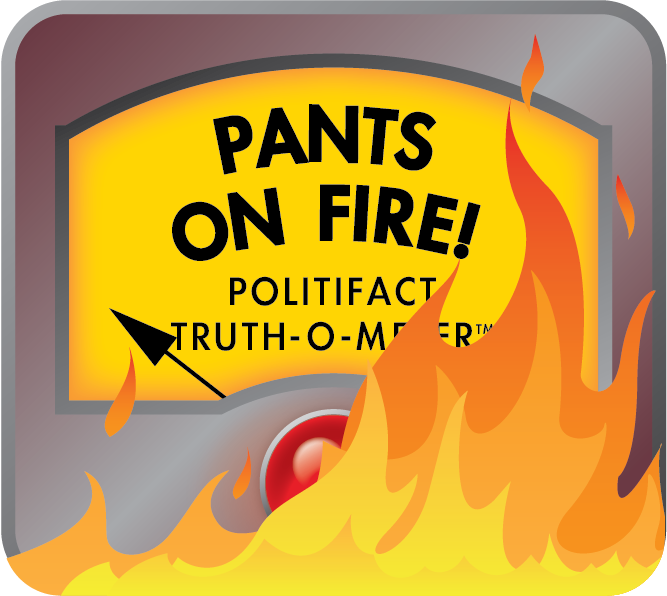 Comptroller Susan Combs says state lawmakers did not cut public education funding
State Comptroller Susan Combs, whose duties include oversight of state finances, delivered a contradictory assessment of how Texas lawmakers treated public schools while writing the state budget in 2011.

According to a news story in the Bryan-College Station Eagle, Combs was asked by a local audience member on April 4, 2012, how much the state cut from public education. The story says Combs replied that the state didn't reduce funding, instead adding $2 billion.

"It was not less, but it was not as much," Combs said, according to the story, which we learned of from an April 6, 2012, Twitter post by state Sen. Kirk Watson, D-Austin. His accompanying message described Combs' not less-but not as much statement as the "effort to hide education budget cuts, in 1 sentence."

Before gauging Combs' claim, we tried to pin down what she said.

Her spokesman, RJ DeSilva, told us her appearance was not recorded by the comptroller's office. Separately, when we inquired, Eagle education reporter Cassie Smith sent us her notes from the event, which indicate that Combs said both that school funding was not cut and that there was not as much funding as lawmakers or the state would have spent.

According to the notes, an attendee asked: "How much did we actually cut funding from public education?"

Combs: "Well, we didn't actually cut it. I think the number was that we actually put in about $2 billion, if my recollections from what I read, but it was not the amount that they would have spent. So it was not less, but it was not as much. What happened was schools have to take a look at what do we do with staff. What do we do with expenditures? What do we do with various things? I know there's been a debate about it."

Smith's notes say two local school superintendents then chimed in with how much less they'll be receiving.

Combs: "OK."

Then, Smith's notes say, Combs  started talking about community colleges and graduation rates.

Confirmed: Combs said that funding to school districts was not cut.

And is that correct?

DeSilva told us by email that Combs' claim reflected figures in the Legislative Budget Board's January 2012 "Fiscal Size-up" report for the current budget period, 2012-13. The report shows lawmakers put about $150 million more in state revenue into public education than was appropriated in 2010-11. Also, DeSilva said, Combs was referring to the decision to defer a $2.3 billion payment otherwise due to school districts in the current budget period to September 2013.

DeSilva said Combs' published comment -- "It was not less, but it was not as much" -- reflected the fact that changes to the state's school funding formula "meant districts would be entitled to an estimated $4 billion less than they would have been entitled to had school finance formulas remained unchanged... So while" state "funding went up, schools would have received more funding if the formula had not changed," DeSilva said.

Our takeaway: Combs says that lawmakers put more state revenue into education, yet changed finance formulas so schools would get $4 billion less than if the formulas had stayed the same and also deferred a regular payment to school districts to the next budget.

The latter two points are factually solid, covering territory that we crossed in checking a legislator's claim about education funding, though the deferred payment strikes us as more indicative of less education aid in the current budget period.

However, the $150 million state spending increase relied upon by Combs delivers an incomplete picture of what lawmakers spent. The state's "general revenue" increase pales in comparison to reductions in other funds appropriated for public education. Notably, $3.3 billion in one-time federal stimulus aid that legislators used in 2009 to cover some of the state's tab for basic school aid was not available in 2011.

Meanwhile, public education funding from all sources in the 2012-13 state budget decreased $2.8 billion, or 5.6 percent, as the federal stimulus aid went away, according to the 2012 Fiscal Size-up.
   
Results in individual school districts would vary, but an accurate broad answer to the audience member's question about school funding cuts would be that the schools sustained a legislated reduction in education funding adding up to more than $5 billion through 2012-13, a total that rolls in the $4 billion in reductions of formula-driven aid plus other cuts in targeted programs such as teacher incentive pay, dropout prevention funding and zeroed-out grants to the pre-Kindergarten Early Start program.
   
Our ruling
   
Lawmakers cut public school aid, mainly by changing an established funding formula and reducing aid to targeted programs. To say otherwise is inaccurate, misleading and by a wide margin ridiculous. Pants on Fire!
The Bryan-College Station Eagle, news article, "State comptroller says health care bill will reduce education spending," April 5, 2012

Email, response to PolitiFact Texas, RJ DeSilva, spokesperson, Texas Comptroller of Public Accounts, April 9, 2011

Email, reporter notes from Texas Comptroller Susan Combs' April 4, 2012, talk regarding public education (excerpted), Cassie Smith, K-12 Education reporter, The Bryan-College Station Eagle, March 9, 2012

Legislative Budget Board, report, "Fiscal Size-up, 2012-13 Biennium," January 2012
Browse the Truth-O-Meter
More by W. Gardner Selby
Support independent fact-checking.
Become a member!
In a world of wild talk and fake news, help us stand up for the facts.