Stand up for the facts!
Our only agenda is to publish the truth so you can be an informed participant in democracy.
We need your help.
I would like to contribute
Says the Obama administration plans to ban all weapons for U.S. citizens through international treaties.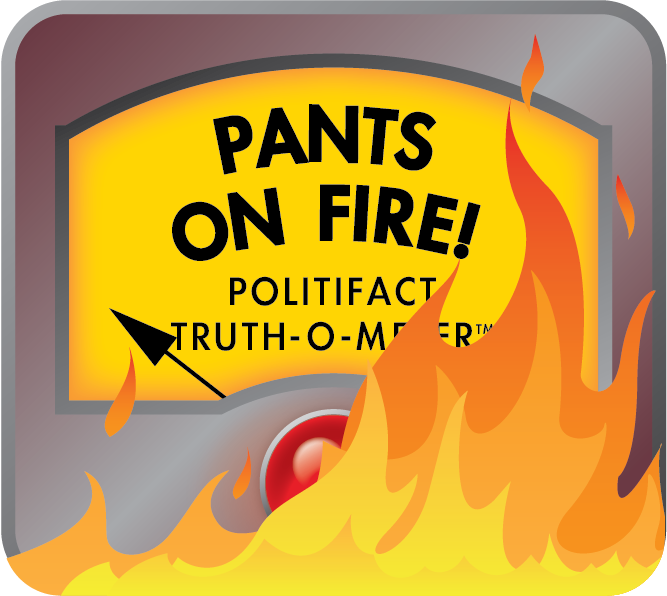 Chain email says Obama administration plans to use international treaties to ban all U.S. weapons
According to a chain email, President Barack Obama recently "took the first major step in a plan to ban all firearms in the United States."

The email, sent to us by a curious Austin reader, continues: "The Obama administration intends to force gun control and a complete ban on all weapons for U.S. citizens through the signing of international treaties with foreign nations. By signing international treaties on gun control, the Obama administration can use the U.S. State Department to bypass the normal legislative process in Congress."

Talk about an explosive agenda.

Still, we launched into this look with skepticism since a similar fact-check boiled out to nothing but smoke. U.S. Senate hopeful Craig James drew a Pants on Fire in May 2012 after declaring that Obama and Hillary Clinton were seeking a treaty to ban the use of U.S. firearms.

So we kept the matches handy.

The recent chain email's references to administration plans are presented as if they were part of an Oct. 14, 2009, Reuters news article headlined: "U.S. reverses stance on treaty to regulate arms trade."

Datelined Washington, the actual article opens: "The United States reversed policy on Wednesday and said it would back launching talks on a treaty to regulate arms sales as long as the talks operated by consensus, a stance critics said gave every nation a veto. The decision, announced in a statement released by the U.S. State Department, overturns the position of former President George W. Bush's administration, which had opposed such a treaty on the grounds that national controls were better."

In July 2012, the United States participated in the U.N. Conference on the Arms Trade Treaty, but the negotiations adjourned after four weeks amid a lack of consensus, according to a July 27, 2012, New York Times news article. The treaty cannot take effect unless every country signs off.

The Times' story says that major arms exporters — the United States, Russia and China — had said more time was needed before action. The story says, too, there was friction over whether the treaty would infringe on U.S. gun rights. Also, it says, 51 senators had urged the Obama administration not to sign the treaty — of significance considering U.S. ratification of any treaty would require 67 Senate votes.

According to the story, the treaty would establish common international standards for authorizing international arms transfers. The newspaper said a draft version said a prime purpose is to "prevent, combat and eradicate the illicit trade in conventional arms and their diversion to illegal and unauthorized end use." It would also prohibit signatories from transferring conventional weapons that violate arms embargoes or enable those who commit genocide, crimes against humanity and war crimes, the story says.

So, treaty gone?

Not necessarily. On the day after Obama won re-election, the U.S. backed a U.N. committee's call to renew debate over the treaty, Reuters reported in a Nov. 7, 2012, news article, adding that such a resolution is expected to clear the U.N. General Assembly, leading to a resumption of talks in March 2013.

The story quotes an unidentified U.S. official as saying: "We seek a treaty that contributes to international security by fighting illicit arms trafficking and proliferation, protects the sovereign right of states to conduct legitimate arms trade, and meets the concerns that we have been articulating throughout. We will not accept any treaty that infringes on the constitutional rights of our citizens to bear arms," the official is quoted as saying.

The story also says that "U.S. officials have acknowledged privately that the treaty under discussion would have no effect on domestic gun sales and ownership because it would apply only to exports."

We're not inclined to rely on comments by unidentified officials. In our James' fact-check, though, we noted an April 16, 2012, speech to the Stimson Center in Washington by Thomas Countryman, an assistant secretary in the State Department's Bureau of International Security and Nonproliferation.

Countryman summarized  the administration's goals for the arms trade treaty conference in part by saying provisions limiting domestic gun rights would not be embraced.

"We will not support outcomes that would in any way infringe on the Second Amendment," Countryman said. "...This has been the position of the executive branch since 2009, and it remains our position today. We will not support or agree to any treaty that would do so. We believe that the international community can draft a treaty on international arms transfers that would both increase international security and still protect sovereign rights of nations. That is the treaty that the United States will pursue in July and for which we expect there will be widespread support."

As we reviewed this chain email, Ewen Buchanan, spokesman for the U.N. Office for Disarmament Affairs, told us the treaty is intended to apply only to the international arms trade. The U.N. cannot regulate firearms within countries "on any ground whatsoever," Buchanan said. "It has no domestic jurisdiction."

Buchanan also provided a June 2012 U.N. "Myths and Facts" handout that includes denials the body is contemplating a ban on gun ownership. "The U.N. is not pursuing a global treaty to ban gun ownership by civilians," the handout says. "Member states are committed to tightening controls over the international import, export and transfers of conventional arms, because without such controls it is easier for weapons to be diverted from the legal trade into the illegal market, and into the hands of terrorists, drug traffickers and criminal cartels."

The handout also says: "Each sovereign state determines its own laws and regulations for the manufacture, sale and possession of firearms by its citizens. The United Nations has no jurisdiction over such matters... No UN agreement exists banning firearms possession."

A July 27, 2012, draft of the treaty makes many references to restricting the international arms trade.

As far as we could tell, it lacks provisions for the international community to regulate firearms within countries. Its preamble even notes the "legitimate trade and use of certain conventional arms ... for recreational, cultural, historical and sporting activities and lawful ownership where such ownership and use are permitted and protected by law." The preamble also affirms the sovereign right and responsibility of any country to "regulate and control transfers of conventional arms that take place exclusively within its territory, pursuant to its own legal or constitutional systems."

Wayne LaPierre, chief executive of the National Rifle Association, expressed objections to the treaty to the United Nations on July 11, 2012, saying in testimony that the group would drop its opposition only if civilian firearms were not included. The draft treaty says it will apply to all conventional arms including battle tanks; armored combat vehicles; large-caliber artillery systems; combat aircraft; attack helicopters; warships; missiles and missile launchers; and small arms and light weapons.

We called the association to explore how the Obama administration might use the treaty to ban all U.S. weapons and didn't hear back.

Our ruling

The chain email says the administration plans to ban all weapons for U.S. citizens through international treaties. We found no evidence of such plans, instead consistent indications to the contrary. This chain email is also so off target, it's ridiculous. Pants on Fire!
Reuters news articles, "U.S. reverses stance on treaty to regulate arms trade," Oct. 14, 2009;
"After Obama win, U.S. backs new U.N. arms treaty talks," Nov. 7, 2012

Telephone interview, Ewen Buchanan, information officer, Information and Outreach branch, United Nations Office for Disarmament Affairs, New York, Dec. 6, 2012

News article, "U.N. Misses Its Deadline for Arms Pact," The New York Times, July 27, 2012

Documents, "Myths & Facts," date; "Draft of the Arms Trade Treaty," July 27, 2012; United Nations (received Dec. 7, 2012)
Browse the Truth-O-Meter
More by W. Gardner Selby
Support independent fact-checking.
Become a member!
In a world of wild talk and fake news, help us stand up for the facts.