Get PolitiFact in your inbox.
"She's voted for 60 tax increases, hurting the middle class and small businesses."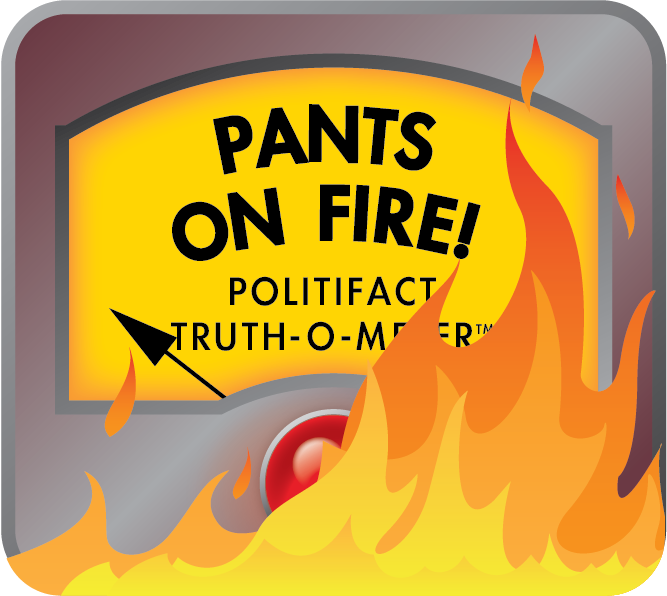 Rob Cornilles claims Suzanne Bonamici has voted for 60 tax increases
Tax increases remain unpopular with voters so what better way to attack an opponent than with a commercial accusing that opponent of voting for a bunch of taxes? This is precisely what Republican Rob Cornilles has done in his latest television ad against Democrat Suzanne Bonamici.

Both are vying in the Jan. 31 special election to fill the seat of former U.S. Rep. David Wu. Bonamici served in the Oregon Legislature from 2007-2011. Cornilles has not held elective office, so there are no votes to track.

"She's voted for 60 tax increases," says the female announcer in the campaign ad, "hurting the middle class and small businesses."

We've been around long enough to know that Bonamici has voted to raise taxes, but 60 times? We had to check.

The Cornilles campaign helpfully sent over a list of 62 bills to back up the claim. There were 26 votes during the 2007 session and 36 votes during the 2009 legislative session. The campaign did not calculate 2011 votes, saying that with a split Legislature there were few, if any, tax increases.

In 2009, 29 of the 36 bills increased fees, and not taxes. We know that for some readers who dislike government surcharges, the difference doesn't matter, even if the industry asked for the fee.

Still we need to point out that fees differ from taxes in that the money doesn't go into the general government fund. The money stays with the agency to pay for specific services. Think death certificate fees, hunting fees, land-use filing fees and psychologist license fees.

The campaign ad specifically says "she voted for 60 tax increases." It would have been more accurate to say Bonamici voted for 60 tax and fee increases.

Had that been all, we would rule more leniently. But then we moved backward to 2007 -- and our collective jaws dropped at the bills the Cornilles campaign included as "tax" votes.

House Bill 2034 specifies who does and who does not have to register a vehicle and get an Oregon driver license. Senate Bill 416 reinforces the authority cities and counties have to decide which properties benefit from special property tax assessments. Apparently, this was included under the theory that taking away a tax exemption is the same as levying a tax. We respectfully disagree.

But wait. There's more, and these have nothing to do with tax increases, but with going after people who haven't paid their taxes.

Senate Bill 39 raises the penalty for people who don't report using certain mechanisms to lowball their tax liability.  Senate Bill 175 shortens the period the Department of Revenue must wait before demanding a taxpayer file a tax report. Senate Bill 219 allows the Employment Department to provide information to the Transportation Department so tax collectors there can go after delinquent accounts.

Finally, there are bills aimed at helping taxpayers. House Bill 2237 streamlines -- streamlines! -- the method for war veterans to get property tax exemptions. Senate Bill 653 allows tax-exempt entities like charities to claim exemptions for subleased property, same as leased property.

We counted 14 of these Pinocchio-sized "tax" stretches out of 62 bills. We also counted 32 bills that increased fees, 13 bills that raised taxes (including federal connect and disconnect, and a public purpose charge), two bills that authorize tax increases but don't actually increase them, and one that we honestly can't figure out.

In response, Mary Anne Ostrom, Cornilles' campaign manager, conceded five bills should not have been included, including Senate Bill 416, but swapped in four bills from 2009 and 2011 that increased fees and one more from 2007 that increased taxes. By and large, Ostrom defended the others, arguing that any time there's a new reporting requirement or reduction in filing time or higher penalties, the government is assessing new fees and taxes.

So 2007's Senate Bill 176, which allows the Department of Revenue to pursue outstanding taxes from a reorganized but essentially the same company, is counted as a new tax in the eyes of the Cornilles' campaign. House Bill 2034, which requires residents of Oregon to register their vehicles and get an Oregon driver license after 30 days, is just another way to get more money -- fees -- out of people.

Mike Carew, the campaign's deputy, included legislation where he believes the government squeezed more money out of people. Even Senate Bill 196, which increases the penalty and punishment for people who cheat the state of unemployment benefits. For him, increased penalties equals increased fees, which equals taxes.

"It's a question of whether you consider a penalty or a fine a fee," Carew said. "I'm not saying it's a bad bill, but before this bill was passed, those charges did not exist."

Let's go back to the commercial, which states that Bonamici "voted for 60 tax increases."

It's fair to say that Bonamici can't recall ever voting against a tax increase or fee hike. It's fair to say that she has one of the most liberal voting records in the Legislature. It's fair to say that she has voted for big-ticket tax increases that have infuriated conservatives in Oregon. Cornilles could have stuck with that script and his statements would have been True.

But there is no way she voted for 60 tax increases. After we started questioning, the Cornilles' campaign unearthed one more tax vote, bringing the number of tax bills to 14, maybe 16 if you include votes to authorize toll language and to put before voters a measure to put a cigarette tax in the constitution. Still, 16 is a long, long way from 60.

We can't accept their explanation that punishing unemployment benefit cheats or allowing the state to go after people who haven't paid taxes is a new tax or fee. Combine that reasoning with the heavy number of bills that increase fees rather than taxes and we have a statement that is not accurate and makes a ridiculous claim.

We rule it Pants on Fire.
The Oregonian, "Oregon bills raising business, personal taxes win final approval,"June 11, 2009
The Oregonian, "State legislators scramble to develop new revenue sources,"Feb. 26, 2009
The Oregonian, "Kulongoski proposes big jump in most Oregon fees,"Dec. 7, 2008
Emails from Mary Anne Ostrom, Cornilles' campaign manager, Jan. 5, 9, 2012
Interview with Mary Anne Ostrom and Mike Carew, Jan. 9, 2012
Interview with Carol Butler, Bonamici's campaign manager, Jan. 6, 2012
Browse the Truth-O-Meter
More by Janie Har
Support independent fact-checking.
Become a member!
In a world of wild talk and fake news, help us stand up for the facts.